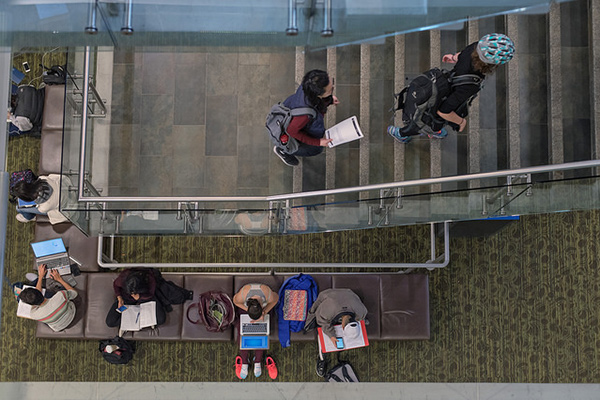 Excellent reading, writing, and speaking skills are expected from all students pursuing a UBC degree, regardless of first language or citizenship. To ensure that students develop strong academic reading, writing, and speaking skills, all UBC undergraduate students must earn between 3 and 6 credits of first-year English. These requirements are completely separate from UBC's English Language Admission Standard (ELAS) entry requirement.
Find your first-year English credit and course requirements
To check how many English credits you must complete and which English courses will fulfill your program's English requirement, please refer to the Undergraduate Degree Requirements for your faculty on the Okanagan campus and Vancouver campus.
Do you need to write the LPI?
In order to stay enrolled in your first-year English course, students must write and pass the Language Proficiency Index (LPI) test. The LPI is an examination that assists the faculties in determining your competency in writing at a university level. This requirement is separate from the ELAS requirement. Exams such TOEFL and IELTS cannot be used to exempt students from taking the LPI exam.
To review eligible exemptions and determine whether you must write the LPI, please refer to the First-Year English Frequently Asked Questions.
If you must write the LPI exam you can register online.
Vancouver campus Bachelor of Arts students
Students in the Bachelor of Arts program at the Vancouver campus do not need to write the LPI. To review the courses that fulfill the Bachelor of Arts writing requirement, please refer to the Students in the Faculty of Arts page.