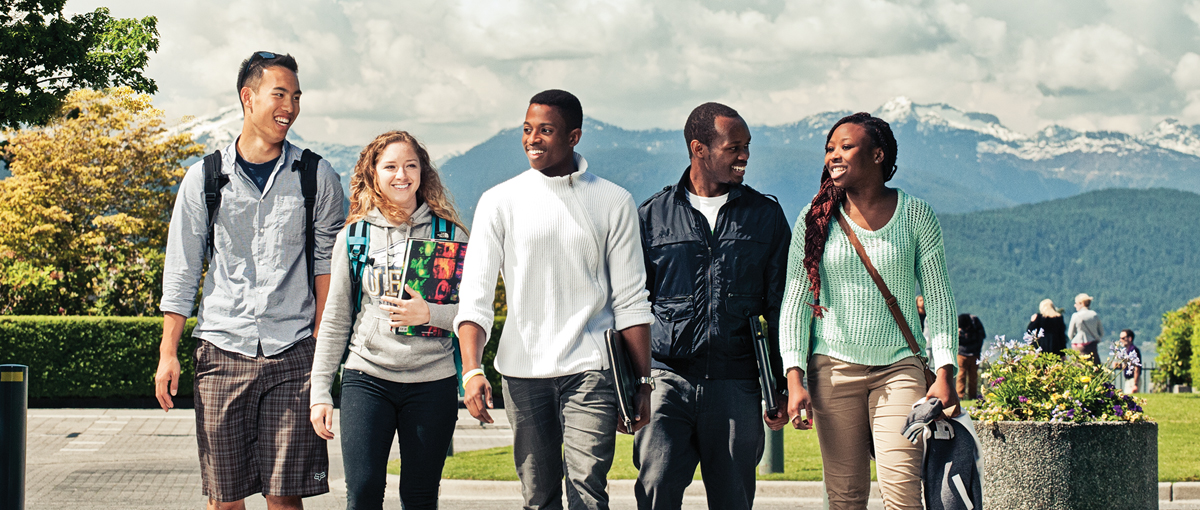 Admissions
1. What is UBC's English language requirement? Have I met it?
All prospective students must demonstrate competency in English before being admitted to UBC. Most Canadian students meet this requirement by completing three years of full-time education in Canada. However, there are other ways to meet the English language requirement.
2. What are UBC's general admission requirements? Have I met them?
There are four general requirements that you need to meet if you are applying from a Canadian high school or an international high school. The International Baccalaureate diploma and Advanced Placement courses can also be used to meet these requirements.
If you are transferring from another college or university, there are several requirements you'll need to meet in order to apply to UBC.
3. What are UBC's program-specific requirements? Have I met them?
Do you know what you're interested in taking at UBC? You'll need to meet certain program-specific requirements. These requirements are different for each program and vary according to where you attended high school or university.
4. What's in UBC's online application? What do I need to prepare for it?
From general information to your academic history, from program selection to short essay questions, there's plenty that you'll want to prepare in advance of clicking the "Apply" button.
Take a few minutes to read up on UBC's online application. This will ensure that you have all the necessary information at the ready when you work through the online application.
5. I'm ready. How do I apply to UBC?
If you have met the requirements in steps 1 to 3 (above) and read up on UBC's online application (step 4), you're now ready to apply to UBC.