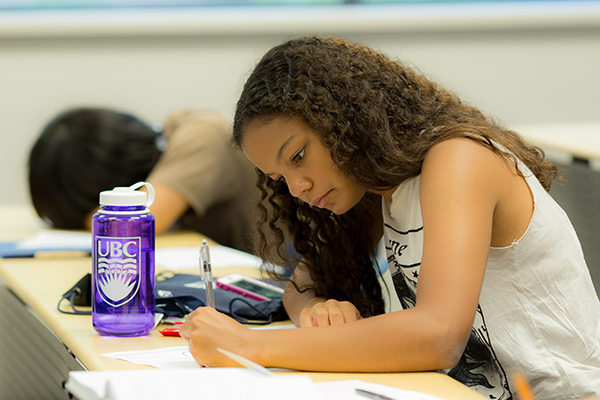 It's time to start planning which Grade 12/senior-level courses to take if you're going to apply to attend UBC in September 2018. In today's post, we've got some tips that you can start doing this September to help you prepare for next fall.
Choosing Grade 12/senior-level courses
Choose courses that meet:
• Your high school graduation requirements.
• UBC's general admission requirements.
• UBC's program-specific requirements (for Canadian students and international students). At UBC, you apply to a first-choice and a second-choice program, so make sure that your courses meet the requirements of both of these programs.
If you haven't yet decided which UBC program you want to study, don't worry! Just make sure that at minimum, you meet UBC's general admission requirements. Every UBC program has specific requirements beyond the general admission requirements, but some programs have fewer than others.
Please note: Online/distributed-learning courses must be completed by February 1 in order for those grades to be used as part of your admissions average.
Make sure you will meet UBC's English language requirement
Since English is the primary language of instruction at UBC, you will need to meet UBC's English Language Admission Standard.
Start thinking about your Personal Profile
UBC will evaluate your application based on a combination of your academics and your Personal Profile. Your Personal Profile will highlight your experiences outside the classroom, your ambition, leadership, and preparedness for university. Learn more about the Personal Profile and start thinking about what you are learning – and want to learn – from your non-academic experiences in the coming year.
Do your best
More students apply to UBC than we can admit, so getting into UBC is – and will be – a competitive process. Depending on your high school, your UBC admissions average can be based on a combination of your last two years of high school, so work hard and aim for high grades. If you are a Canadian student, check out our grades required for admissions consideration.
Get the facts
No matter where you are from or which school system you are in, program-specific requirements change from year to year so be sure to refer to the Admissions web page for the most up-to-date information.