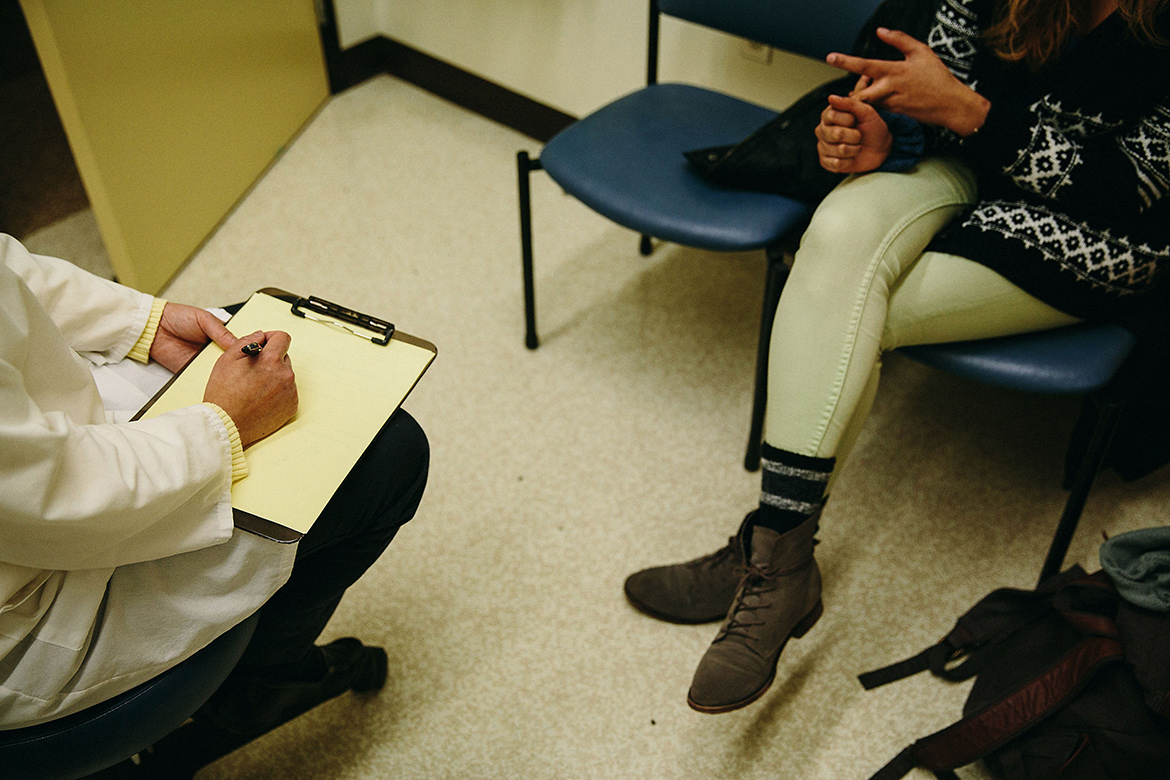 Medical insurance and health care are important topics for all new students – whether you're coming to UBC from Canada or from across the globe. You should plan for medical insurance well in advance of arriving at UBC.
How does medical insurance work?
Canada has a public health care system. Everyone living in British Columbia for more than six months is required to join the BC Medical Services Plan (MSP).
Students from BC
If you are a resident of BC and currently covered by MSP, you will be automatically enrolled in an extended health plan, administered by your Vancouver or Okanagan student society. Your health plan fees will be calculated in with your tuition and student fees.
International or out-of-province students
If you're an international student coming to BC, you'll need to complete an MSP application form. When your MSP begins, all necessary services will be provided if you encounter insured health problems.
If you are a Canadian student coming from another province, you do not need to switch to MSP, as you will remain covered by your home province's plan (as long as you remain a student). If you decide to switch to MSP, you will need to enrol and pay premiums.
Three-month waiting period for MSP
There is a three-month waiting period before MSP coverage can start.
International students: During this three-month period, you'll be covered through iMED, the UBC basic medical insurance program. Fees will be calculated in with your tuition and student fees. If you have questions about health coverage, or about health care in Canada, contact an International Student Advisor: Vancouver campus | Okanagan campus.
Canadian citizens or permanent residents coming from abroad: During this three-month period, you may already have health coverage in BC or another Canadian province. If you don't, you should make arrangements to join a temporary insurance plan, available through David Cummings Insurance Services or another provider of your choice.
Read more about health care and health insurance while you're a student at UBC.
What if I have a pre-existing medical condition?
If you're currently being treated for a health issue, consult your health professional to make sure you're well enough to take on the challenge of university. If you're well enough to attend UBC, you'll need to plan for treatment during your studies. This may not be covered under your health insurance, so find out if your treatment is available at UBC, or in the surrounding community, and what the costs are.
If you're not under current treatment, take any health issues into consideration ahead of academic decisions and commitments. If a health problem isn't being treated, the added challenge might pose a risk to your academic success.
What if I have a documented disability?
If you have a documented disability and require disability-related accommodation or academic support, it's important to contact an advisor to discuss your eligibility:
Access & Diversity (Vancouver campus) | Disability Resource Centre (Okanagan campus)
Maintaining your well-being at UBC
Embarking on a major academic program is demanding and means significant changes for most new students. While you adjust, take care of yourself. UBC has many resources to support you.
On-campus health and wellness resources
Support for international students
If you're an international student, the changes you experience will be particularly significant. To support you through your transition, we strongly encourage you to register for Jump Start before classes start to get to know your community, to get tips on studying and skill development, and to access resources and support services.
Register for Jump Start Vancouver | Register for Jumpstart Okanagan