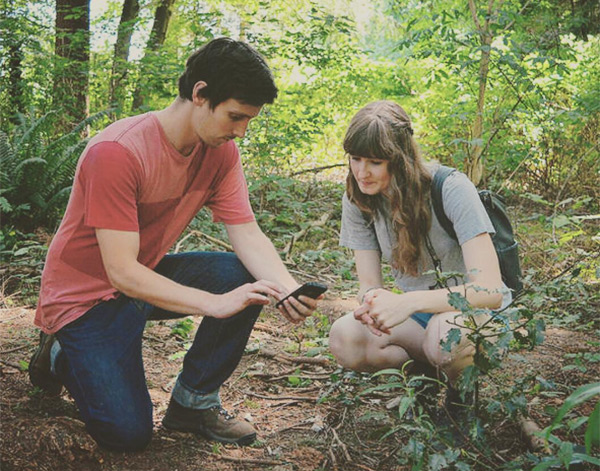 Image: Faculty of Forestry | Students use a mobile scavenger hunt game to find specific types of soil in the forest floor at UBC Farm.
By now – with your UBC acceptance letter in hand and your course plans for September taking shape – you've no doubt done your fair share of research on your program and faculty. Come September you'll be diving into the deep end of university life, so now is a great time to test the waters by seeing what students and professors in your faculty are up to.
By stalking your new UBC community on Snapchat, Instagram, Facebook, or Twitter, you'll arrive this fall already in the know. The cool new ATV that the UBC Baja engineering design team is building? Saw it on the UBC Engineering Facebook page. The UBC avian forensic morphologist solving bird mysteries? Saw the Faculty of Science's tweet (no pun intended). The annual open house at the UBC Dairy Education and Research Centre? Saw the Instagram post by the Faculty of Land and Food Systems.
Find your faculty below and follow along this summer so that you arrive informed in the fall.