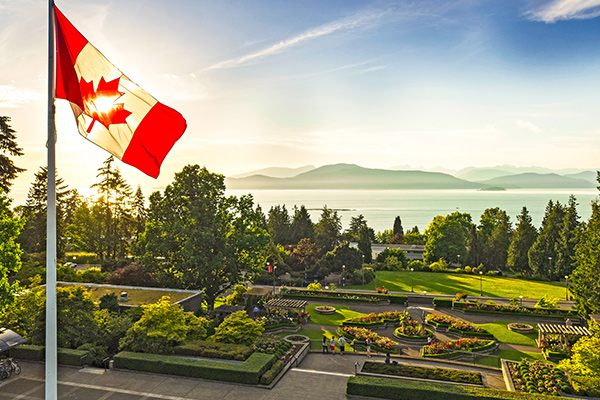 If you're an international student (not a Canadian citizen or permanent resident of Canada), you will need a study permit issued by Citizenship and Immigration Canada (CIC) for the duration of your studies in Canada.
Depending on your country of origin, you may also need a temporary resident visa and/or a medical examination.

When can I apply?
You should apply for a study permit as soon as you are admitted to UBC. (Some US students may elect to wait until their arrival in Canada – see below.) Applications can take up to three months to process, particularly from countries which have additional visa requirements. You should therefore apply as soon as you have all your documentation ready.
What documentation will I need?
To get a permit, you'll need:
your admission letter from UBC;
your passport;
proof of funds adequate to support you in Canada;
completed application forms;
two photographs (meeting photo specifications);
any additional documents that may be required of you.
How do I apply?
US citizens: application online, by mail, or on arrival
If you're a US citizen or permanent resident, you have several options for applying for a study permit.
Online: use the online application process.
By mail: as above, mail your paper application to the Canadian visa office for your country. If you are in the US, apply through the visa office in Los Angeles.
On arrival: you can apply on arrival at a major immigration entry point in Canada. Students under 17 years of age will require custodianship (check "Under 19" on the FYI blog), but if you're between 17 and 19, the immigration officer will decide whether you need a custodian. Custodianship is generally not required at the port of entry from US students travelling with parents. Be sure to have all your documentation ready. You should also be prepared to spend an hour or two in completing the process.
Extending high school study permits
If you're currently studying as an international student in high school in Canada, you must apply to extend your permit for university study as soon as you receive a letter of acceptance from UBC. For details, visit the CIC website on extending your stay.
Further information
More guidance on immigration requirements can be found at UBC's international student website.