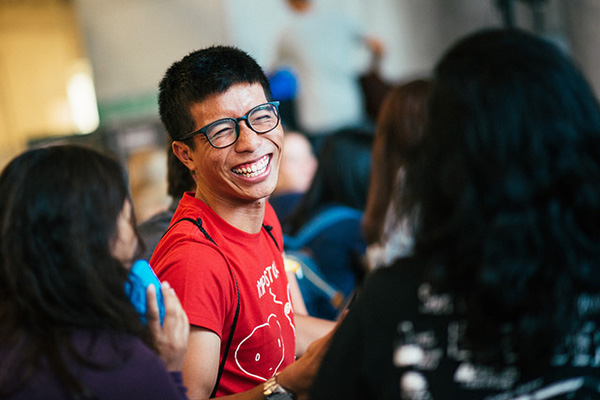 If you're an international student entering UBC's Vancouver or Okanagan campus, you'll want to know about our Jump Start orientation and transition programs.
There's no better way to prepare for your UBC experience than through Jump Start. Transitioning to university can be challenging, but whether you're coming to UBC from another country or another culture, Jump Start will help you through that transition and set you up for success in all aspects of university life.
Vancouver campus
Jump Start on UBC's Vancouver campus begins on August 21 with an 11-day immersion program that introduces you to the University, your faculty, and new friends.
As you participate, you'll begin to create the network of contacts who will be your community on campus. You'll develop a clear idea of what it takes to be successful at UBC and, most importantly, you'll embark on this very exciting journey before classes have even begun.
Jump Start programming is provided free of charge by UBC. During this immersion program, participants must cover the cost of meals (breakfast, lunch, and dinner) and on-campus accommodation which, at under CAD $75 per day, is an excellent value.
Registration for Jump Start (Vancouver campus) closes on July 4.
Okanagan campus
Jumpstart on UBC's Okanagan campus is a week-long orientation program for new international students, which runs before the start of term, from August 28 to September 2.
Get ready for your UBC program through a series of workshops and breakout sessions in academic preparation, and begin to feel at home on campus and in Kelowna through fun activities on and off campus as you build your new university community. Although a registration fee (CAD $131.25) is required, all of your programming and basic food and accommodation costs are met by UBC – a fantastic value!
Registration for Jumpstart (Okanagan campus) closes on July 31.