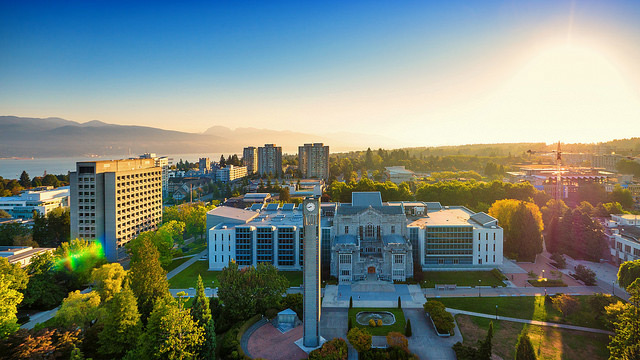 Getting a feel for a campus is an important part in deciding which university you want to attend. However, it's not always feasible to do so in person. Never fear – that's what the internet is for! We have two great virtual tours for you to explore.
On each tour, our Student Ambassadors will show you some of highlights of UBC's Okanagan campus and Vancouver campus. You can pause the tour at any time to check out our 360° panoramas, photos, and videos. You can even share your favourite spots via Twitter, Facebook, Google+, and Pinterest.
If you can make it to campus, you'll definitely want to register for an in-person campus tour: it's a great way to determine if UBC is the right fit for you.
Whether you tour UBC virtually or in person, we hope you have a great experience!