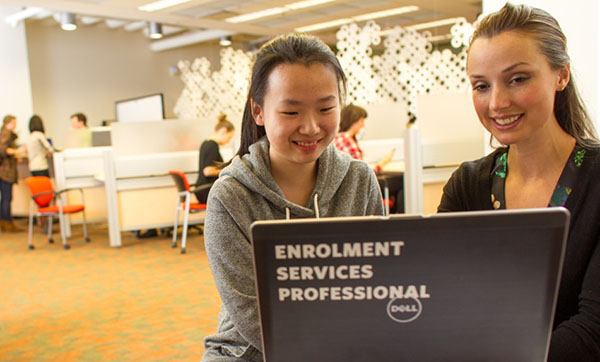 University is a costly endeavour, there's no doubt about that. There's tuition, books, residence fees or rent, food, monthly bills, clothing, entertainment – the list goes on. Coming up with a financial plan to manage these costs is an important first step, and UBC can help you with that.
Student loans
Sometimes, you need a little bit of extra help. If you're a Canadian citizen or permanent resident, you may want to consider a student loan. The benefit to this program is that the government will pay the interest on your loan as long as you're a full-time student. You will not be required to begin repaying it until six months after graduating (or ceasing to be a full-time student).
BC students can now apply for a loan for the 2017/18 academic year online through StudentAidBC. Students coming from another province can apply through your provincial lender. If you're a US citizen, you're eligible to apply for a Direct Loan. It usually takes a while for loan applications to be processed, which is why we recommend that you apply at least six weeks before the term starts to ensure your funding is available for the start of term.
Applying for a student loan is also part of the process of applying for a UBC bursary. This program is meant to help cover any unmet need if your student loan wasn't enough. Please keep in mind that your student loan must be confirmed by September 15, so we recommend that apply for your loan by July 15.
Contact UBC for help planning your finances
There's a lot of detail here, so if you have any questions about some of the financial aid opportunities available, please contact an Enrolment Services Professional (ESP) on the Vancouver campus. On the Okanagan campus, please email Student Services and Financial Support or call 250.807.9100.