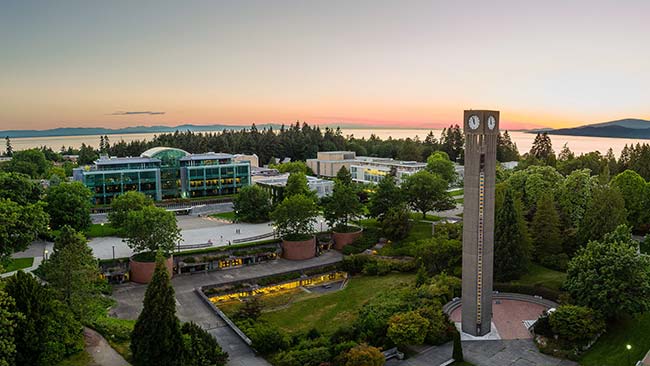 If you're still in the process of figuring out whether UBC is the right place for you, we highly recommend visiting us in person for a campus tour.
Although we have lots of great candid info and photos on Instagram and Snapchat (youbcsnaps), there's no substitute for setting foot on campus, talking with a current student face-to-face, and having them show you some of the key locations where you'll spend time as a first-year student at UBC.
The campus tour experience
Your guided walking tour will include:
a brief introductory presentation
a visit to a residence, a library, as well as some of our recreational and social facilities
an introduction to the many services available to students
After the tour, a Student Recruiter-Advisor will be available to answer your questions about UBC's undergraduate academic programs, admissions information, scholarship opportunities, and more.
Take a virtual tour
If you're unable to visit UBC in person, you can get a feel for our two campuses by taking a virtual tour.

You can search #UBCtour on Twitter and Instagram to get a glimpse of the locations you could see on a UBC campus tour. You can also use the #UBCtour hashtag to post your own thoughts or photos when you're taking one of our campus tours.
We look forward to seeing you!