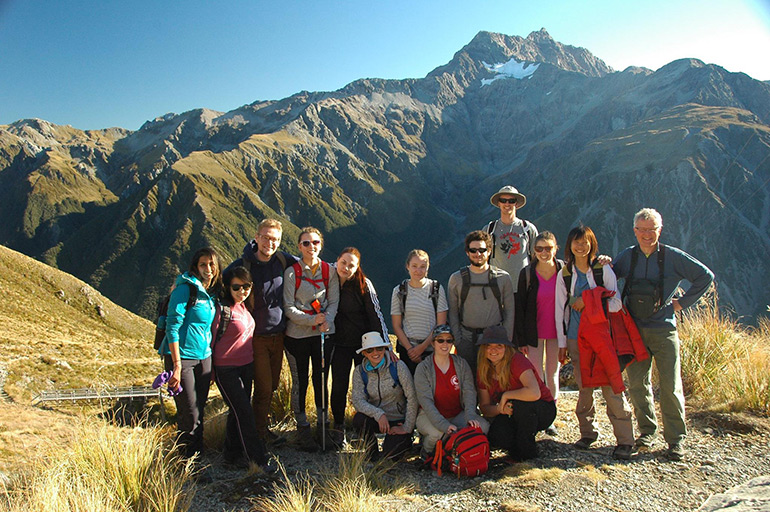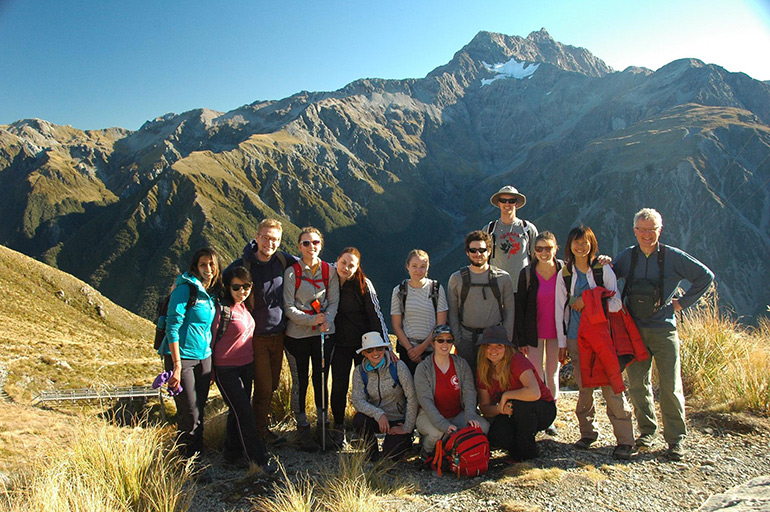 Image: Irving K. Barber School of Arts and Sciences | Students in the Go Global program in New Zealand.
By now you're probably burnt out on university research and you're enjoying the relief and joy that came with your UBC acceptance letter. But before you melt into a summer daze, we have one last task for you.
Stalk your UBC faculty on Instagram, Facebook, or Twitter so that you arrive informed this fall.
You'll be privy to exciting new research, like the investigation by Cultural Studies students who showed the positive impact of "parklets" in the city. You could learn more about student experiences in your program – such as the Chemistry alumna who shared her story of joining and becoming president of the Chemistry Course Union. Or you could check out your future professors, such as the School of Engineering's Jonathan Holzman, who was recently awarded the the Medal for Distinction in Engineering Education.
Find your faculty below and follow along!