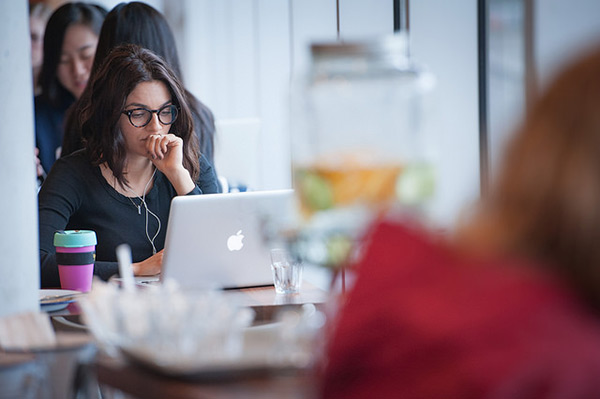 This blog post will be updated as new information becomes available.
Last updated: May 28, 2020
If your region has been affected by COVID-19, we understand that you might be worried about your application to UBC.
We are aware that many applicants have had their schooling interrupted in recent weeks. We understand that you may now face difficulties like having to take online classes, being unable to complete all the activities you listed in your Personal Profile, or experiencing the cancellation of your final exams. We appreciate that these circumstances are beyond your control, and we are sympathetic to your concerns.
UBC has been working hard to make sure your application will still be evaluated fairly, even if you have suffered disruptions due to COVID-19. Find out the answers to your admissions questions from our Associate Registrar of Undergraduate Admissions and Student Recruitment & Advising, Sam Saini – the head of UBC's admissions team.
Frequently asked questions
Is UBC's admissions process going ahead as planned?
Yes – the admissions process is proceeding as normal. We also understand that some students are in need of additional flexibility in meeting deadlines as a result of disruptions to schooling or exams due to COVID-19. UBC is committed to working with any students who may need extra time in order to complete their application.
Is UBC changing the grade requirements in light of disruptions related to COVID-19?
The grade requirements for UBC remain unchanged, but we understand why you may be concerned. Remember that UBC considers your grades from multiple school years, as well as your Personal Profile, when we make our offers of admission. We know there's more to your application – and to you as a person – than the grades you achieve on your final exams.
What if the situation around COVID-19 has stopped you from completing activities you wrote on your Personal Profile?
Don't panic. When we assess your Personal Profile, we take into account all of the activities you've written about across multiple years, not just the ones you are completing now. We may reach out to you to confirm some of the details on your Personal Profile, and if we do, we will consider how COVID-19 may have affected your extra-curriculars at that time.
What will happen to your UBC application if your school is closed or your final exams are cancelled?
We know that many schools and exam providers have been affected by COVID-19, and that some of you may not be able to take your final exams or complete your courses. We understand how difficult this is for you, and we are here to support you. UBC still cares about how you're doing in school, no matter what form that takes right now, and we want you to be as academically prepared as you can be for your first year at UBC.
Your UBC offer of admission will be confirmed when:
You complete whatever form of coursework your school has made available to you; and
You email us at final.grades@ubc.ca to confirm that you have completed your courses. You can submit the final documents your school or exam provider gives you when they are available.

If UBC is able to receive your final documents electronically (e.g., directly from educational departments/ministries or International Baccalaureate Offices), you do not need to email us or send us your final documents.
How will UBC confirm your offer of admission if you cannot send us any final documents or grades?
If you are not able to complete your coursework at all – because, for example, your school did not provide an alternative to classroom learning – please send us documents that confirm this. For details, contact the Admissions Office directly using our online form.
What will happen if you cannot meet the conditions outlined in your UBC offer letter?
We recognize that many of you may not be able to meet all of the conditions outlined in your offer letter. Don't worry! We will be as flexible as possible with our admissions practices to ensure that your offer isn't disadvantaged by the disruptions caused by COVID-19. You can find out more about the conditions that you do currently need to meet to keep your offer of admission.
If your school has moved classes online, will UBC consider your grades from online courses?
Online classes are perfectly acceptable for admission to UBC. We recognize that in light of disruptions due to COVID-19, some students have switched to online courses to keep up with their education. As long as your courses have grades on transcripts, we will consider them when we evaluate your application.
If you are a post-secondary transfer student, how will UBC make a decision on your application?
We are in the process of evaluating applications and are in close contact with your post-secondary institution and local decision-makers to determine next steps. Please rest assured that you will not be disadvantaged by any disruptions you're experiencing due to COVID-19. If you applied by December 1, your admissions decision will be based on the interim grades that you have already provided. If you were asked for a final transcript, we will evaluate your application with the grades from that document. In the event that we require any additional information from you in order to process your application, an advisor will be in touch.
When can I expect a decision on my application?
We are currently reviewing the thousands of applications that we've received, and we hope to have our evaluation process wrapped up by the end of April. Once we've reached a decision about your application, it will be posted online in the Student Service Centre. Good luck, and we're looking forward to welcoming many of you to UBC!
Will UBC be offering classes in September 2020?
In response to the global impact of COVID-19, UBC has made the decision to offer most Winter Session Term One courses online. The way you take your classes will not be the same for everyone. Depending on the program you're in and the courses you've chosen, some experiences may be fully online, others may include some limited on-campus activities, and some may include a hybrid approach.
No matter what format your instruction will take – whether in-class or online – you can still look forward to:
Learning from world-renowned professors who are experts in their fields;
Making strong, lasting friendships with your classmates;
Collaborating with peers from all over the globe;
Engaging in research that solves real-world problems; and
Discovering new interests, skills, and strengths that prepare you for your future.
To stay up to date on any new information about UBC's admissions process and COVID-19, we recommend that you check the you.ubc.ca website regularly. You should also keep an eye on your emails in case we need to contact you directly.
For information about UBC's evolving response to the global situation, including event changes and how best to contact UBC, please keep checking the blog post Our response to COVID-19 (coronavirus).