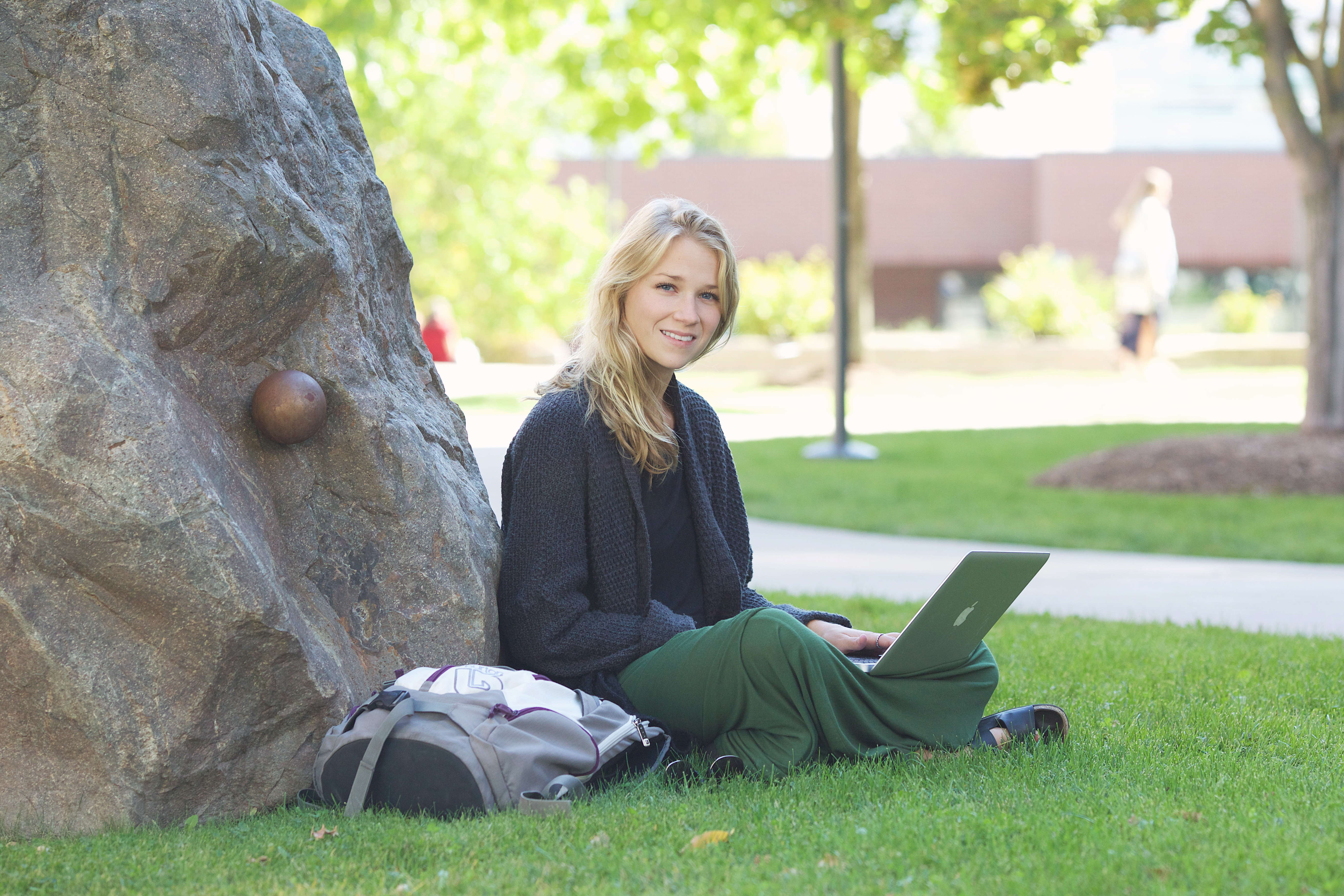 If you're a Canadian student who's been admitted to UBC, we can't wait to meet you online at Destination UBC from April 24 to May 7!
This two-week virtual event will help you discover why UBC is one of the top 40 universities in the world, plus what makes it such an exciting place to live, play, and study. But don't just take our word for it!
Destination UBC is designed to help you decide whether UBC is the right home for you. You'll be able to take part in sessions that will let you meet your profs and peers, learn more about topics such as your finances and housing, and start building your community early.
Registration is now open
It's time to register for Destination UBC.
Remember – you're not expected to go to every event, unless you'd like to! To get the most out of Destination UBC, we recommend you attend at least one kickoff session; one info session; one of your Faculty's sessions; one social event, or one campus tour.
There are two different methods of registering – one for non-Indigenous students, and one for Indigenous students.
Registration for non-Indigenous students
For kickoff sessions, social events, Faculty sessions, and campus tours
Log in or create an account on the Future Student Portal.
Scroll down to the "Upcoming events you may be interested in" section.
Choose and register for all the sessions you'd like!
For info sessions
Log in or create an account on the Future Student Portal.
Scroll down to the "Upcoming events you may be interested in" section.
Register for one of the kickoff sessions.
The info sessions have now been unlocked. Scroll down to see the info sessions you're eligible for, and click to register.
Registration for Indigenous students
If you're an Indigenous student with an offer to UBC, there are extra Destination UBC sessions designed just for you! These will help to welcome you to UBC and its Indigenous community, and are only available to Indigenous students. As well as all the other Destination UBC sessions on the schedule, you can take part in fun activities with our Indigenous ambassadors, meet your new classmates, and learn more about what it's like to be an Indigenous student at UBC!
Because you have the chance to take part in these additional sessions, your registration will be a bit different.
Fill out this form to register for all the events you'd like to attend at Destination UBC – both the sessions open to everyone, as well as your Indigenous-specific choices.
Log in or create an account for the Future Student Portal to see the sessions you've registered for. Please be patient – your sessions will be displayed within a few days of submitting the form.
Deadline for registration
Registration will close 24 hours before the start of each session. You can visit the Destination UBC page to see the schedule and timings for all sessions.
We're looking forward to meeting you!