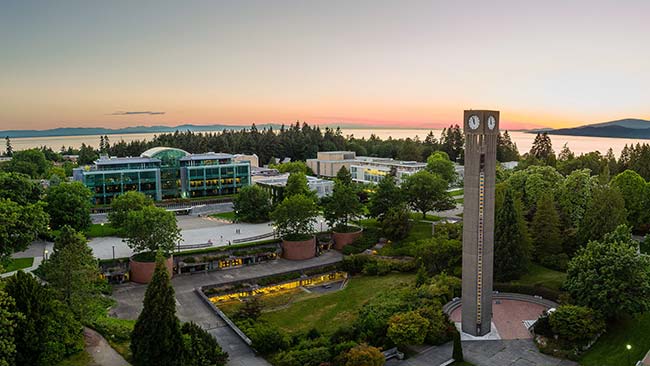 Ever wonder what life on campus is like? Are you curious about what a room in residence looks like, or where the best places to eat or study are?  Maybe you just want to come and see if UBC feels like the right place for you.
If so, come and join us for a campus tour! We offer tours every day of the week except Sunday on our Vancouver campus, and three days a week on our Okanagan campus. Family members and friends are welcome to join you.
You'll be in excellent hands once you arrive; campus tours are led by our friendly Student Ambassadors. These are current students who live the UBC student experience and are excited to share their knowledge and experiences with you.
The only thing you'll need to bring is a comfortable pair of shoes. You'll also need to take the weather into account during your visit, so dress appropriately. We'll have some umbrellas on hand in case you forget yours.
Looking forward to seeing you on campus!