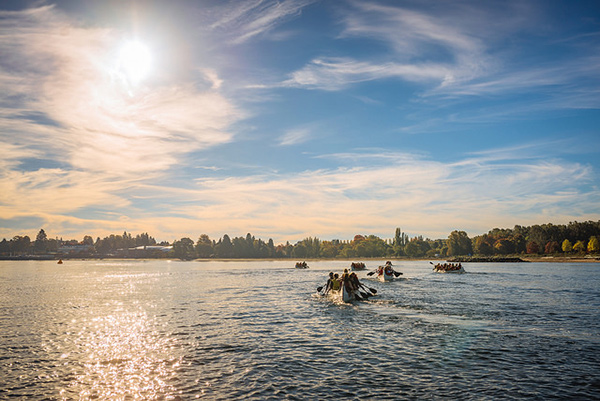 Just as you're settling into the 2019 school year, UBC advisors are hitting the road to help you plan for 2020! Their mission? To support you and your family with the next steps in your journey to UBC. They can answer all of your questions about the University, including admission requirements, the application process, and what life is like on our Okanagan and Vancouver and campuses.
Find an event near you
To find out if UBC will be visiting your school or hosting an event in your area, log in or create an account on UBC's Future Student Portal. Based on your profile, we'll show you a list of all the off-campus events and online events available to you.
To register, simply click the event details button and follow the instructions to reserve a spot. You can find all of the events you're registered for anytime on the Portal homepage.
Not sure if you already have a Portal account? If you've ever attended a UBC event, or been on a campus tour, chances are you already have one. If not, don't worry. It takes just a few minutes to create an account.
Other ways to connect with UBC
If UBC isn't coming to a community near you, there are still plenty of ways to connect:
We look forward to meeting you soon!