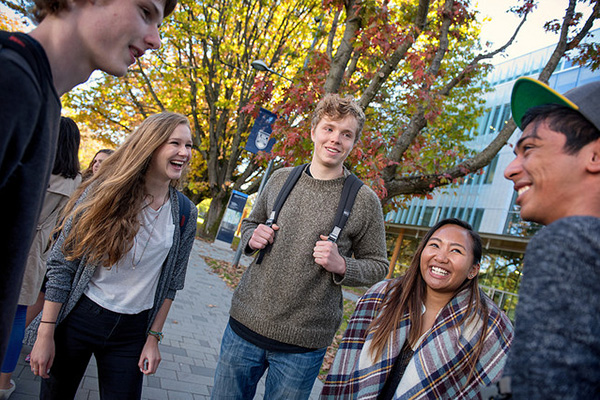 UPDATE 3/13/20
UBC Welcomes You events are now cancelled. We would have loved to meet you, but we are aware that, because of the global concerns around COVID-19, there is some anxiety about attending group gatherings at this current time. We hope you will agree that cancelling this event is the right thing to do.
We're coming to your city!
If you've received an offer of admission from UBC, we invite you and your family to join us at a UBC Welcomes You event to learn more about life on campus and to see if it's the right fit for you.
At these events, you'll discover more about living and learning at UBC. Specifically, you'll have the chance to:
connect with UBC advisors, faculty members, and current students who will answer all your questions;
find out how to accept an offer of admission;
get expert advice on academic planning;
learn about the housing, financial assistance, and student supports available to you.
UBC Welcomes You in Alberta, Manitoba, Ontario, and Saskatchewan
Our UBC experts are hitting the road next month! They'll be visiting Edmonton, Calgary, Winnipeg, Ottawa, Toronto, Regina, and Saskatoon in April to connect with you in person.
For details on UBC Welcomes You events in your area and other ways to connect, check out our Visits in Canada page and click on your province.
Please note that UBC Welcomes You events are only open to students who have received an offer of admission to UBC.