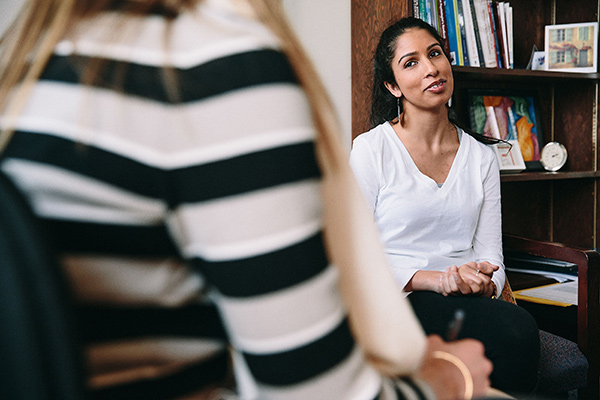 Have you considered working with an education consultancy, or agent, to apply to university? Researching and applying to overseas universities can be overwhelming, and an agent can sometimes simplify the process.
Before engaging with an agent, it's important to know what your options are.
Do you need to work with an agent to apply to UBC?
No. Students are encouraged to apply directly to UBC and use the information provided in our Applying to UBC section. If you're stuck or have a question about the application process, there are several ways you can connect with us:
What questions should you ask an agency?
Professional agencies follow standards of good practice, but not every agency is equal. If you work with an agency, you're hiring them to perform a service for you and you should be free to ask some basic questions before committing:
Do you charge service fees to your clients, or do you have commission-based agreements with universities? If you charge service fees, what are they, and when should they be expected?
Are you certified by the American International Recruitment Council (AIRC) or other organizations or associations? Which ones? (Note that AIRC has one of the strictest certification processes for agencies to become members.)
Ask the advisor you are working with about their experience. They should be knowledgeable about the institutions they are promoting:

How many years have they been advising students about universities abroad?
Have they have visited UBC or the institution you are considering, or even your country of choice?
Have they taken any training, such as the Canada Course for Education Agents?

If an agent claims to have an agreement with UBC or another institution, ask to see a copy of their active agreement (not the certificate of representation on the wall, but the actual agreement).
Do you have the qualifications to advise on Canadian visas and study permits?
Important tips
When applying to UBC with the help of an agency, you should not have to complete any paper-based forms. The entire UBC admissions process occurs online.
Agents are not involved in any of UBC's scholarships – these are adjudicated by UBC alone. Students are automatically considered for entrance awards, while International Scholars Awards require a nomination from your high school.
Please do not allow an agent to complete your UBC application on your behalf. This may jeopardize your application if UBC Admissions determines that your application is not an authentic submission.
You – not the agent – are responsible for submitting your application to UBC on time, paying your fees, and ensuring you meet the requirements. You are also responsible for completing all the other necessary steps to be considered for admission.
What an agent cannot do for you
Working with an agency does not increase your chances of admission or of obtaining a scholarship at UBC. All students are assessed on the merit of their grades and overall application.
An agent cannot write or assist in writing your Personal Profile or any part of your application.
An agent cannot submit false records or documents.
Agencies cannot access your UBC records without your consent. You must have completed a Third Party Authorization in order for your agent to have access to your UBC information from your Student Service Centre (SSC) account.
An agent cannot submit payments for any UBC-related fees on your behalf.
And remember – we're here to help. If you're having difficulty with the application process, need to know more about UBC, or have any further questions about working with an agent, please contact us.