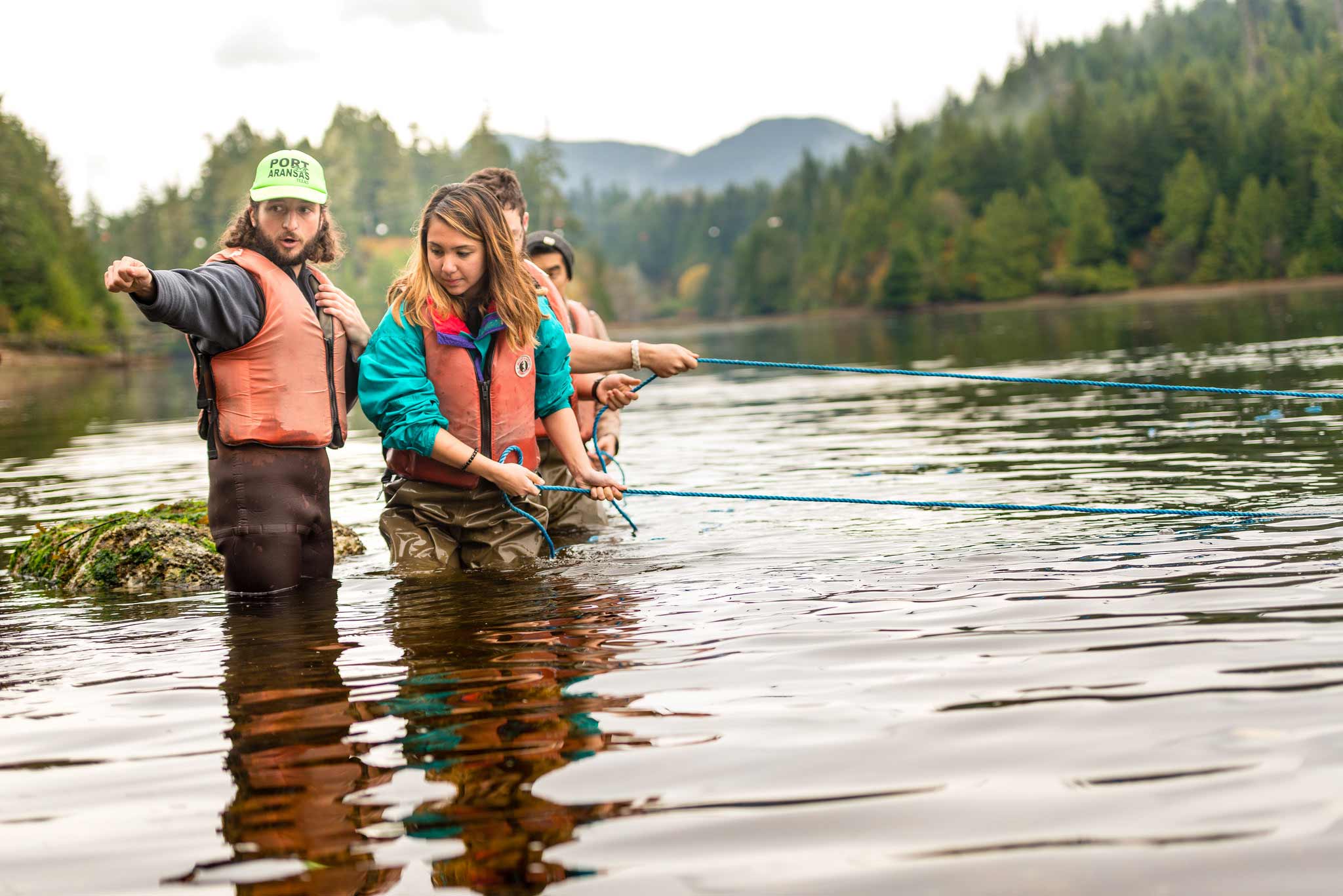 Once you've decided to apply for the Bachelor of Science degree, it's time to start thinking about how you'd like to structure your first-year courses.
There are two ways to shape your degree. The first lets you pick the classes you're most interested in, and build your own timetable.
The second lets you join a predesigned course schedule for your first year, where you'll take nearly all of your classes with the same people. For Science students, you can choose between Science One, or First-Year Focus.
---
Science One
What is Science One?
Science One offers courses that integrate Biology, Chemistry, Physics, Mathematics, and Computer Science. It provides small class sizes, a dedicated study room attached to your professors' offices, and excellent student-to-instructor ratios.
Why should you choose Science One?
Science One makes the transition from high school to university smoother with standard timetables, coordinated assignment schedules, a set space in the library to study, and support from a community of students and faculty. All Science One teachers attend each other's classes to dynamically shape your curriculum, and you'll share your own work and study space with your instructors.
Because Science One takes a small number of students, you'll find yourself spending a lot of time with your cohort, which will help you make friends. You'll also be taught by a select number of professors who will decide together what will be on the curriculum each week and how the disciplines will interact – meaning that you'll make close personal connections with your profs. There will be the opportunity to take part in peer-group workshops or field trips, depending on the government guidelines surrounding COVID-19 at that time.
Is Science One right for you?
Science One is challenging. It has a competitive application process, and teaches UBC's highest level of first-year science to a tight-knit group of students. You'll be one of just 80 individuals, and will be supported by nine instructors, offering you an excellent student-to-professor ratio of 9:1. You'll also take part in weekly workshops, learn from guest lecturers, and have extra instruction in science literacy and computer programming. The curriculum includes mentorship on two major research projects – the results of which can be published in undergraduate journals – and you'll attend student conferences.
Science One is also a social experience. You'll help elect a student representative to sit in on the Science One Team meetings and the Science Undergraduate Society (SUS), and take part in mentorship and social activities such as the Winter Formal and talent shows.
How to apply
If you want to take part in Science One, you'll need to submit an application at the same time or shortly after you apply to UBC's Bachelor of Science degree, as registration opened on December 1, 2021. You are encouraged to apply early, as applications will be assessed in the order they're received. Applications received after April 30 may be considered, but not with the same priority as those before that date.
---
First-Year Focus
What is First-Year Focus?
First-Year Focus will help you build a strong foundation in the computational sciences. As a cohort-based first-year study option, you'll be part of a small inclusive community, which will help you meet others, form friendships, and build the skills you need to explore a wide range of disciplines as you advance to second year at UBC Science.
What to expect
As a First-Year Focus student, you'll take five online computer science, math, data science, and communications courses with the same class of about 90 UBC Science first-year students. You'll select the remaining courses (usually four or five, either in-person or online) based on your interests and the requirements you'll need to meet to enter your second year in UBC Science.
Why choose First-Year Focus?
Because First-Year Focus is limited to a particular group of students, you'll find yourself spending a lot of time with your cohort, which will help you make friends. You'll immerse yourself in computational sciences while gaining the ability to pursue almost everything UBC Science has to offer as you progress in your degree—from earth sciences to life science or physical sciences. Best of all, First-Year Focus makes registering for your courses simpler, and includes online courses if you'd wish add more flexibility.
As part of the study option, you'll begin to build your knowledge in one of the most exciting areas of science. Computational and data sciences have become key to studying complex problems, such as climate change, food scarcity, and pandemics. They're fundamental skill sets scientists use to develop models and simulations to understand natural systems at all levels. In particular, areas in the life sciences—like bioinformatics, ecology, protein structure, and metabolic modelling—are becoming increasingly important and reliant on computation.
During your time with First-Year Focus, you'll also enjoy the chance to take part in the mentorship program, various community-building events, and workshops that are specific to your cohort.
How to apply
First-Year Focus is open to any first-year BSc student who has completed Calculus 12 or equivalent, but is designed for learners who are passionate about applying computational skills to a range of problems across the sciences.
If you want to take part in First-Year Focus, you'll need to submit your application when it opens in spring. Applications received after the deadline of April 30 will be considered on a rolling basis, but only if there is still space in the program.