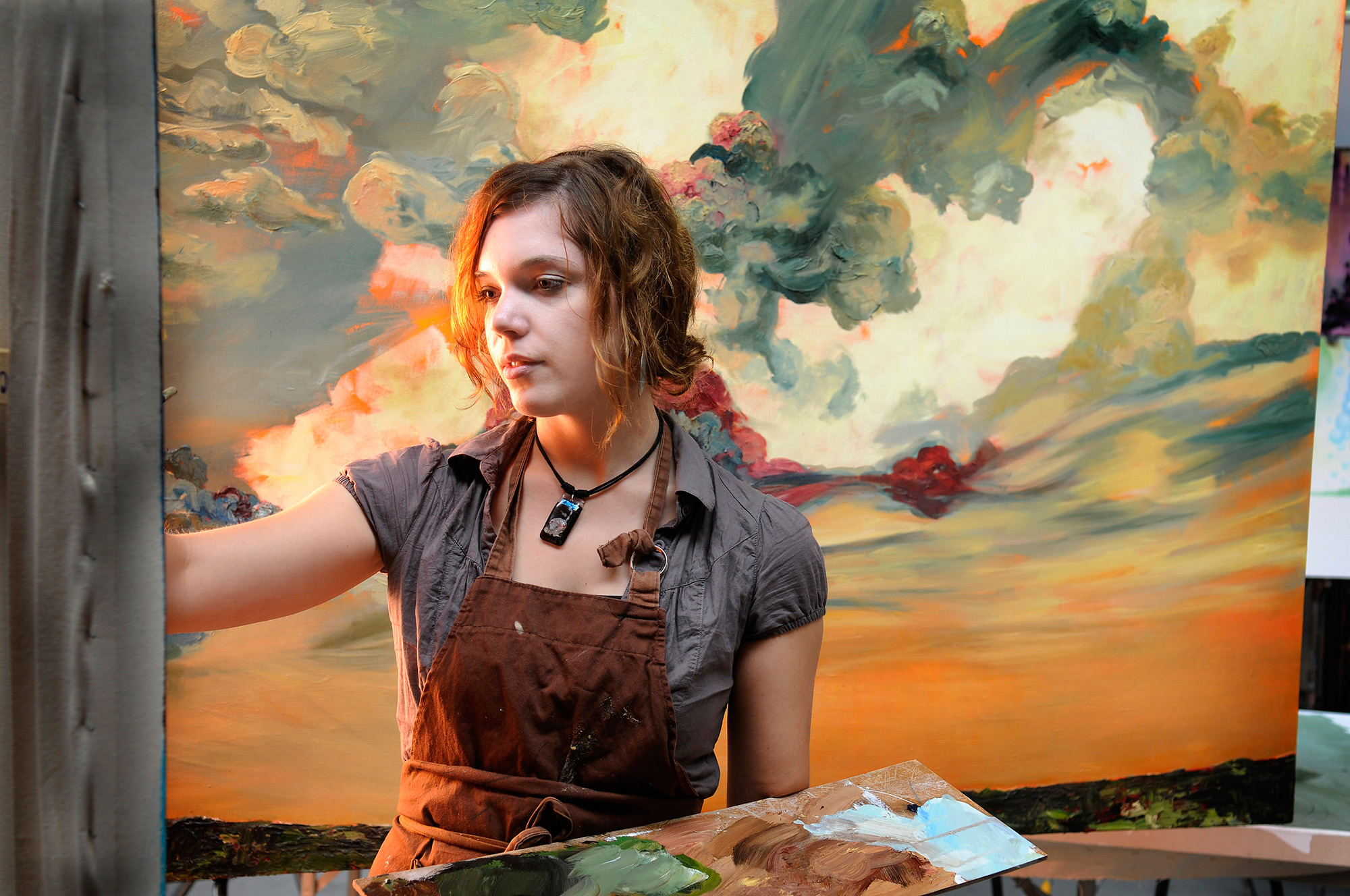 Do you want to study a broad range of artistic disciplines as part of a tight-knit community? Are you creative, curious, and engaged with the world around you? If so, Visual Arts at UBC Okanagan might be the right program for you.
What you will learn
Visual Arts will let you study in a variety of traditional media, such as painting, drawing, sculpture, analogue photography, and printmaking. You'll also have the opportunity to work on digital media projects, including video, digital photography, sound art, animation, and the creation of virtual worlds. The degree is designed to prepare you for a career as an artist, so much of your time will be spent doing hands-on studio work.
As well as helping you build a strong foundation in all the fine arts, the program includes courses on art history and the theory of art, which will help you develop your own thoughts and curiosities behind the artistic process. You can also choose classes in Creative Writing, Art History, Visual Culture, Theatre, and Media Studies.
Remember – you don't have to come to the program with a particular skill level. All you'll need is a genuine curiosity for the world, and your instructors will teach you how to develop your art.
A destination degree
Visual Arts at UBC Okanagan is unique in its thriving fine arts community. You can learn from and collaborate with students across other programs, including Media Studies, Performance Arts, Creative Writing, Art History, and Visual Culture – something that's not a possibility at larger campuses or as part of a larger program. The beautiful Okanagan, too, is not only home to a significant amount of creatives and galleries, but is a lifestyle-focused region that offers plenty of inspiration. Working within this community, you'll enjoy a self-directed program with the feel of an arts retreat.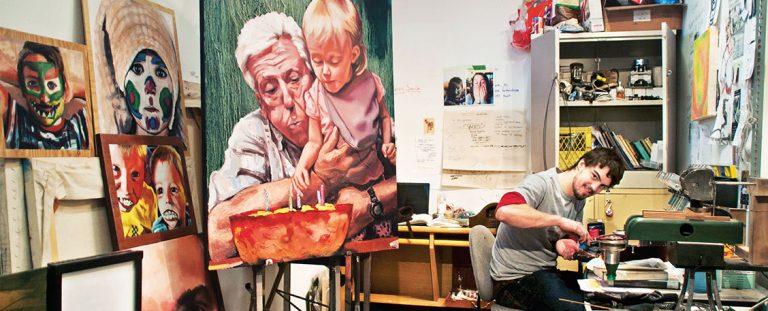 What makes the program unique?
Gain confidence in your art. In your first two years, you'll explore every discipline and build your skills as you narrow down your areas of specialty. Your third and fourth years will be driven by your own exploration, and as part of that final year, you'll have your own studio space and dedicated supervisor to help.
Build skills in the professional world. As part of your degree you'll work on community engagement projects and learn skills such as how to manage an arts fundraiser. Your work will also be displayed in the community, helping you build an audience for your art.
Study in an intimate setting. Class sizes for Visual Arts are deliberately small, meaning it's not only easy to make friends but to share ideas with your classmates.
Learn from real artists. The instructors for the Visual Arts program are all working artists themselves and have art practices, and can teach you about the industry as well as their disciplines.
Join international and domestic students. UBC is the most international university in North America. You'll make friends from all over the world during your time at UBC Okanagan, and be exposed to cultures beyond your own.
After you graduate
Graduates from the Visual Arts program have gone on to careers as practicing artists, designers, artist collective and studio managers, preparators at art galleries, and into further study in degrees such as Architecture.
The student scoop

Meet Barb, a Visual Arts graduate, whose career took her back to her Tlingit community to work alongside established artists in order to help others feel and express their culture through art.