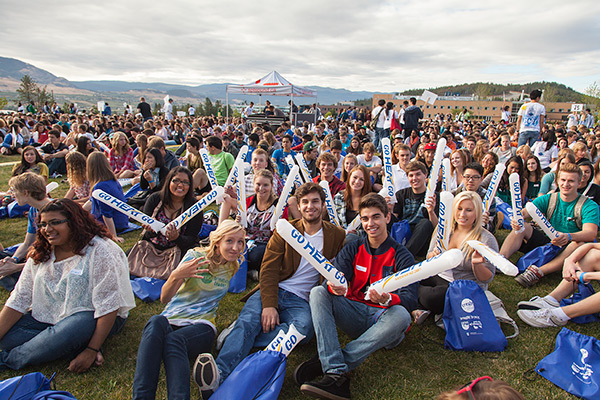 As part of a longstanding tradition, the first day of classes at UBC is cancelled to make way for the new-student orientation. Leave your books and bags at home and join all of the Okanagan campus's new-to-UBC students for Create, a day-long series of fun events designed to welcome you to the UBC community and connect you with new friends and experiences.
Your day at the Create orientation
Your day will begin with an introduction, where you'll meet your Create orientation leader, peer mentor, and a small group of peers and classmates. Within this group, you'll have the opportunity to participate in an array of activities, including:
attending the kick-off event to officially welcome the Class of 2021
meeting the dean and various staff in your faculty
exploring campus together on a tour
enjoying a free lunch
discovering helpful information and resources, and listening to live music at the campus showcase
Register now for the Create orientation online, and then check out the event day details for a full schedule, plus a helpful list of what you'll need to bring to orientation day.