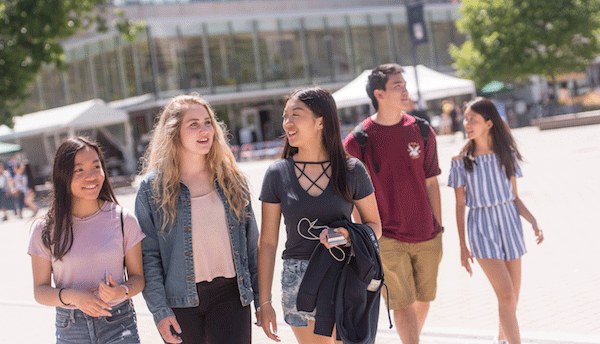 If you're a high school student aged 15 to 18 and you're interested in experiencing life at a top-tier university, UBC's Future Global Leaders program might just be the thing for you. This unique pre-university program offers three streams covering a range of interests, which are all taught by top UBC professors, instructors, and coaches. There's also a full calendar of social and cultural activities in and around Vancouver, and you have the option of staying in a UBC student residence to get a real sense of what university life is all about.
Choose from the following two-week program streams and get a head start on your university experience.
Focus on academics
Choose from more than 25 different courses taught by UBC professors and instructors through the Academic Courses stream of Future Global Leaders. Try out a subject you're considering for university or college, or explore a completely new interest!
Focus on English language
Work on your English skills with other teens from around the world in the English Language Courses stream of Future Global Leaders. Gain confidence in speaking, listening, reading, and writing while developing your leadership and academic skills – and experience life at one of the world's best universities while you're at it.
Focus on athletics
Thinking about playing baseball at the university level? Sign up for the Pre-Varsity Sport stream of the program and find out what it's like to be a student-athlete at one of North America's top universities. Train at UBC's brand new state-of-the-art baseball facilities with some of the best varsity coaches in Canada while learning about the university and college recruitment process.
Joining the Future Global Leaders program will help you develop critical academic and social skills that will be valuable during the transition from high school to post-secondary life. You'll also benefit from networking with like-minded students from around the world, and gain a real university experience in one of the most beautiful settings on earth.
The 2018 sessions of Future Global Leaders will take place this July and August. Registration is now open.