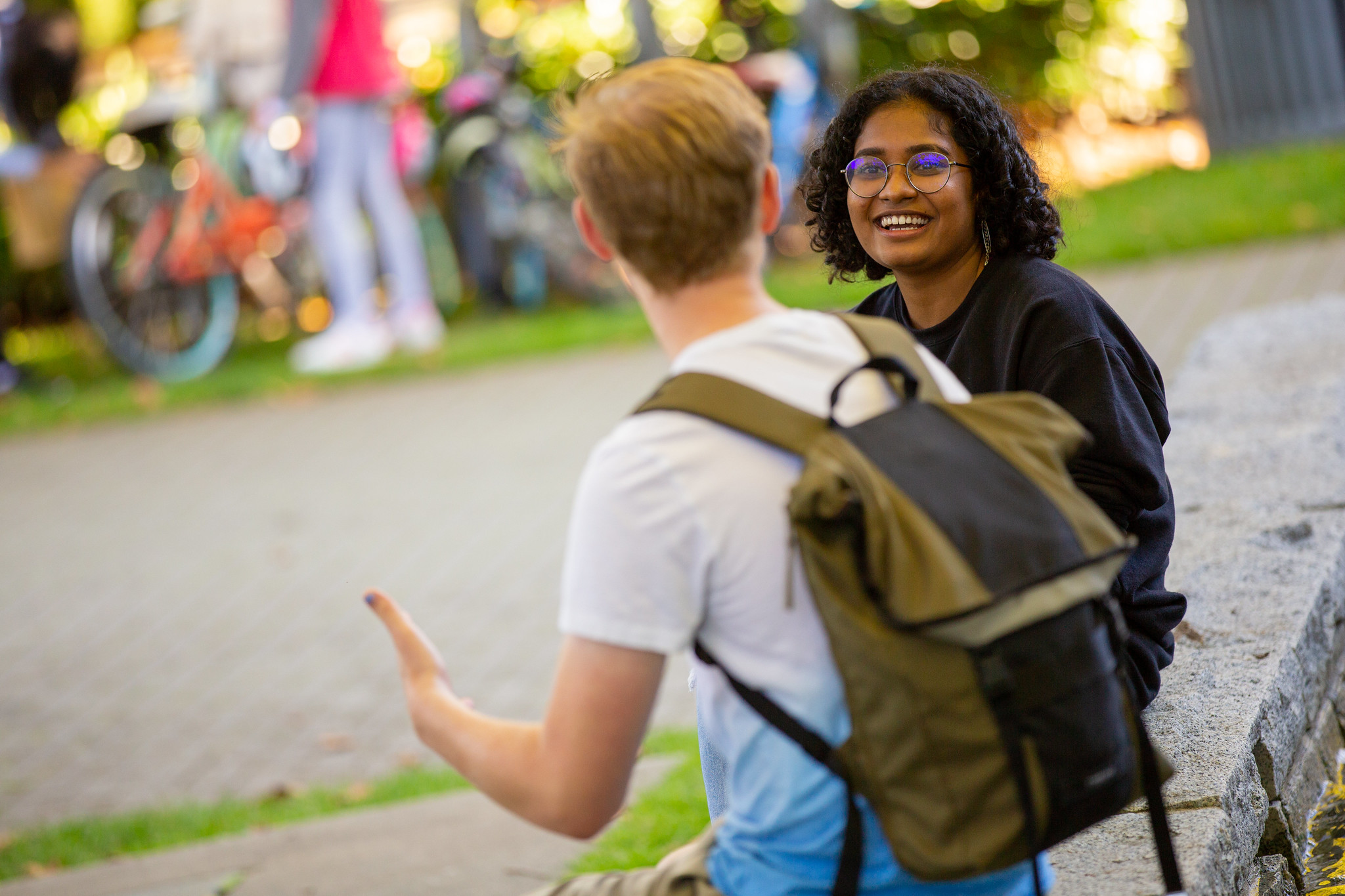 Your first day at UBC Vancouver is coming up fast! Once you've accepted your offer, you're ready to start thinking about the orientation options available for you this summer. Together, they're designed to help you meet your first friends, get ready to learn in a university setting, and hit the ground running as soon as classes begin in September.
---
Academic Essentials
Academic Essentials is an online program that will prepare you for academic success as you transition to university. There are three courses you can take: Reading and Writing at University, Readiness for University Mathematics, and Live Well to Learn Well. You can choose one, two, or all three. Each is offered online as a self-paced and self-directed course, and you'll be guided by facilitators who are current UBC undergraduate students who can share their first-year learning experiences. In all your Academic Essentials courses, you'll build your academic skills, develop confidence in your academic readiness, and get access to a library of learning and wellness resources to help you get the most out of your first year.
Who should take part
All incoming first-year students to UBC Vancouver.
Dates and deadlines
Academic Essentials runs from July 4 to August 11. Registration will open on June 6.
---
Jump Start at UBC Vancouver
Jump Start at UBC Vancouver is a five-day academic orientation program designed to give you a first look at university life, let you meet your professors and academic community, and help you make your first friends at UBC Vancouver. This year, depending on whether you're planning to live on or off campus in your first term, you'll be able to participate in Jump Start's residence or commuter stream.
In both streams, you'll enjoy scheduled group events with your classmates, as well as sessions and offerings you can take part in at your own pace. You'll be assigned to a learning community which will be led by two upper-year students and a faculty fellow. Together, you'll take part in fun activities like trivia nights, sports, dance tutorials, and art activities, as well as opportunities to explore campus and learn how to successfully transition from high school student to university scholar.
Who should take part
All first-year students coming to UBC Vancouver from high school.
Dates and deadlines
Jump Start at UBC Vancouver runs from August 29 to September 2. Residence students may move in on August 27. Registration will open in late May.