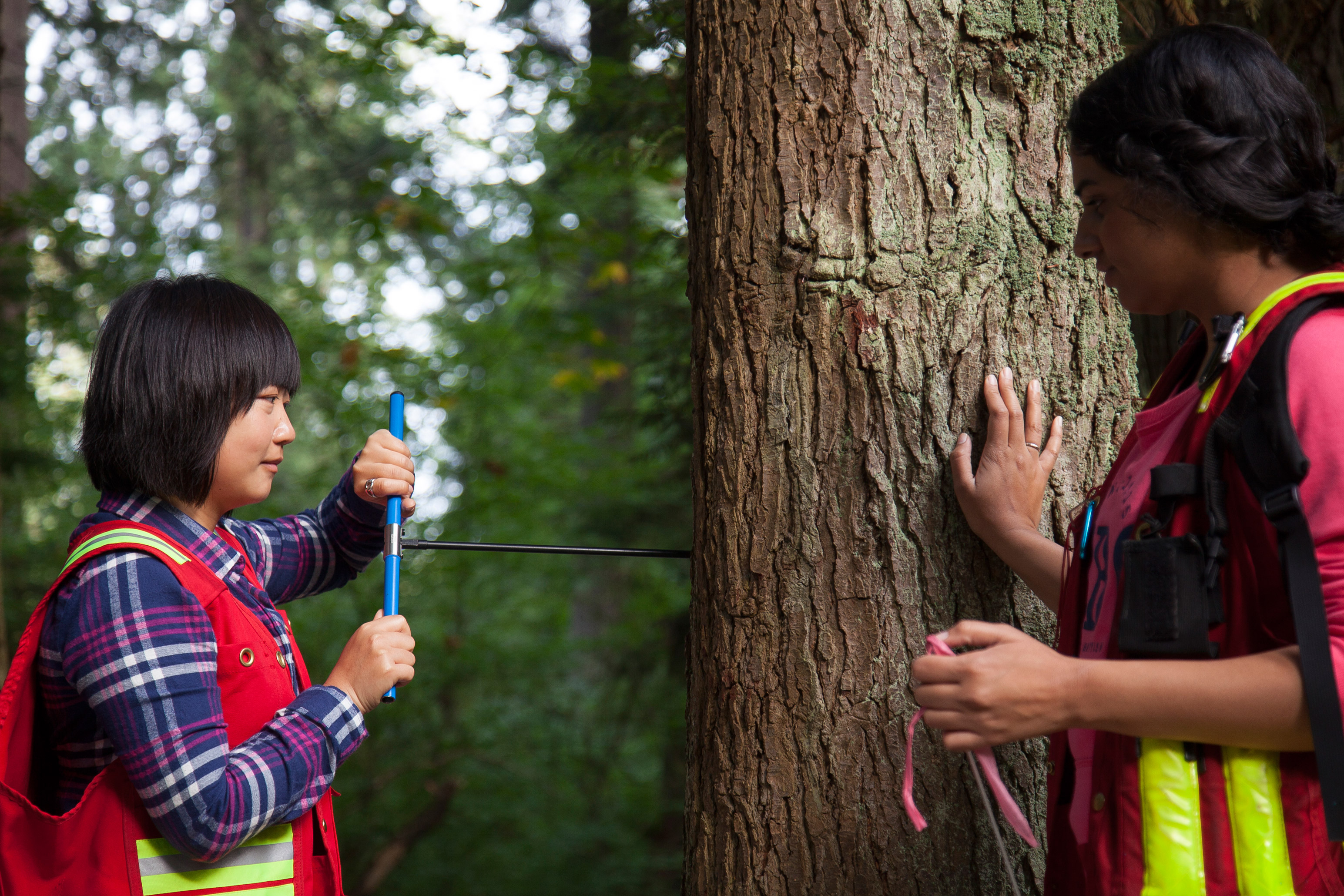 Do you imagine Forestry to be all about trees and lumberjacks? Not even close!
UBC's Faculty of Forestry is the largest of its kind in Canada and is ranked top three in the world for its education and research. It offers the chance to study one of six science-based degrees, which will help you master topics including conservation and globalization, forest genetics, ecology, resource management, urban biodiversity, and more.
UBC Forestry also provides you with ample opportunities to get out of the classroom. You'll be able to focus on the areas of your degree you find most interesting with on-site research, travel, and co-op work placements. A Forestry degree will challenge you academically, and provide a foundation for a wide selection of sought-after careers.
Why choose UBC Forestry?
You may already know that UBC Forestry has this year added a new degree for you to study. Here are five more facts that make the faculty unique.
The UBC Forest Sciences Centre is built to look like a forest inside, with live plants and trees in the atrium and a treehouse study area exclusively for Forestry students.
UBC Forestry has two research forests totaling more than 15,000 hectares in Maple Ridge and Williams Lake, British Columbia. UBC Vancouver is also surrounded by 750 hectares of forest, letting you study in a wooded environment.
Every year during Forestry Week, the UBC Forestry Undergraduate Society paints Omar the Truck and parades it around campus.
The Centre for Advanced Wood Processing helped design the victory ceremony medal podium for the 2010 Winter Olympics in Vancouver.
The student scoop


Want to learn more about studying in the Forestry Faculty? Meet Noa, who began her UBC journey in the Faculty of Arts before she chose to focus exclusively on environmentalism and conservation with a Forestry degree.