Your UBC adventure awaits
Imagine the possibilities
State-of-the-art facilities, surrounded by nature
Take your place at UBC alongside top students from across Canada and around the world. Together you'll challenge the status quo and push boundaries as you live and learn in a beautiful, inspiring setting.
UBC's Vancouver campus is located on traditional, ancestral, unceded land of the Musqueam people, and its Okanagan campus is located on the traditional, ancestral, unceded territory of the Syilx Okanagan Nation.
Top 40
if ( get_sub_field('subtitle') ) : ?>
research university in the world
endif; ?>

Get a top-tier education that includes plenty of opportunity for your own undergraduate research
#1
if ( get_sub_field('subtitle') ) : ?>
most international university in North America
endif; ?>

We pride ourselves on being welcoming, inspiring, innovative, and inviting.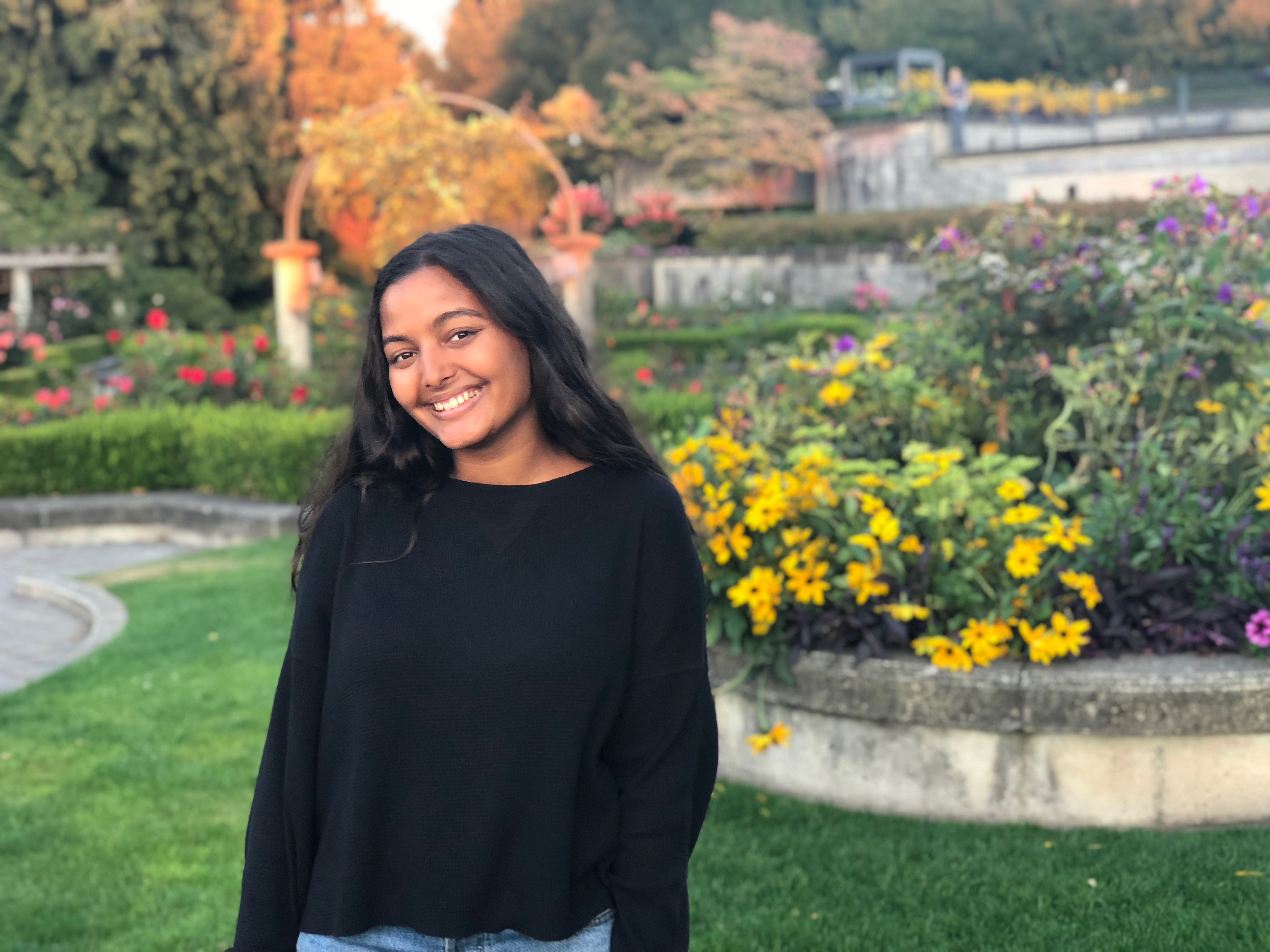 Marisha's story: Stepping out of her comfort zone
From Ottawa, Ontario
Bsc in Behavioural Neuroscience (minor in Health and Society)
Marisha wasn't sure that she would leave her home province for university until she visited UBC. Discovering the beautiful campus and extensive learning opportunities UBC offered, she decided to try something new and head to the West Coast for her undergraduate degree. Find out what drew her to the university and her tips for Ontario students studying in BC.
"University is a great opportunity to move to a new city and immerse yourself in a completely new environment. It will be scary at first, but you will be surprised by how much you grow and how much you learn about yourself along the way."
Read more
Get to know UBC
Choosing where you want to go to university is a big decision – especially when you're considering moving outside your home province.
We understand that you want to pick the right school and campus for you, so our knowledgeable and friendly advisors are here to help you decide whether UBC is the perfect fit. We host many events across the year, including campus tours, student experience events, school visits and more, and we're looking forward to connecting with you.
Take the first step
The first step to becoming a UBC student is to create an account. From there, you can register for a campus tour, sign up for a UBC event in your area, attend an online info session, and receive important UBC updates.
Explore your program options
UBC offers degree programs in every major field, with hundreds of opportunities for specialization and interdisciplinary study. Because of the spectacular location of its two campuses, the Okanagan Valley and Vancouver city and surroundings are often used as a case-study in your classes for hands-on learning.
Here are just a few examples of what you could choose to study.
Visit our Programs section
Discover UBC's two campuses
UBC has two stunning campuses for you to choose from, which will become your home-away-from home. Both locations feature much milder winters than Ontario, but you'll still have the chance to visit a number of world-class local ski hills if you're missing the snow. In the summer, you could take a stroll around the Okanagan Valley's many vineyards and lakes, or in Vancouver, you could climb a mountain in the morning before spending the afternoon at the beach.
Whichever location you choose, you'll enjoy state-of-the-art facilities, world-class teaching, and a welcoming community.
Life on UBC's Okanagan campus is shaped by Kelowna's fast-growing economy, the natural beauty of the Okanagan Valley, and some of the best weather in Canada. Immerse yourself in one of North America's most scenic cities, or enjoy year-round escapes to one of the region's 300 trails or 250 lakes. With small class sizes, unique campus-city partnerships, and more than 1,200 research projects underway, UBC's Okanagan campus makes it easy to plug into a close-knit community of educators, emerging scholars, and innovative entrepreneurs.

Surrounded by temperate rainforest, majestic coastal mountains, and the Pacific Ocean, UBC's Vancouver campus is just 20 minutes from Vancouver's city centre. That means you can bike in one of the largest urban parks in North America, wander through galleries and museums, and sample international cuisine – all in the same day, without leaving the city. Given Vancouver's vibrant culture, dynamic economy, and favourable climate, it's easy to see why this Olympic city is consistently rated one of the best places to live in the world.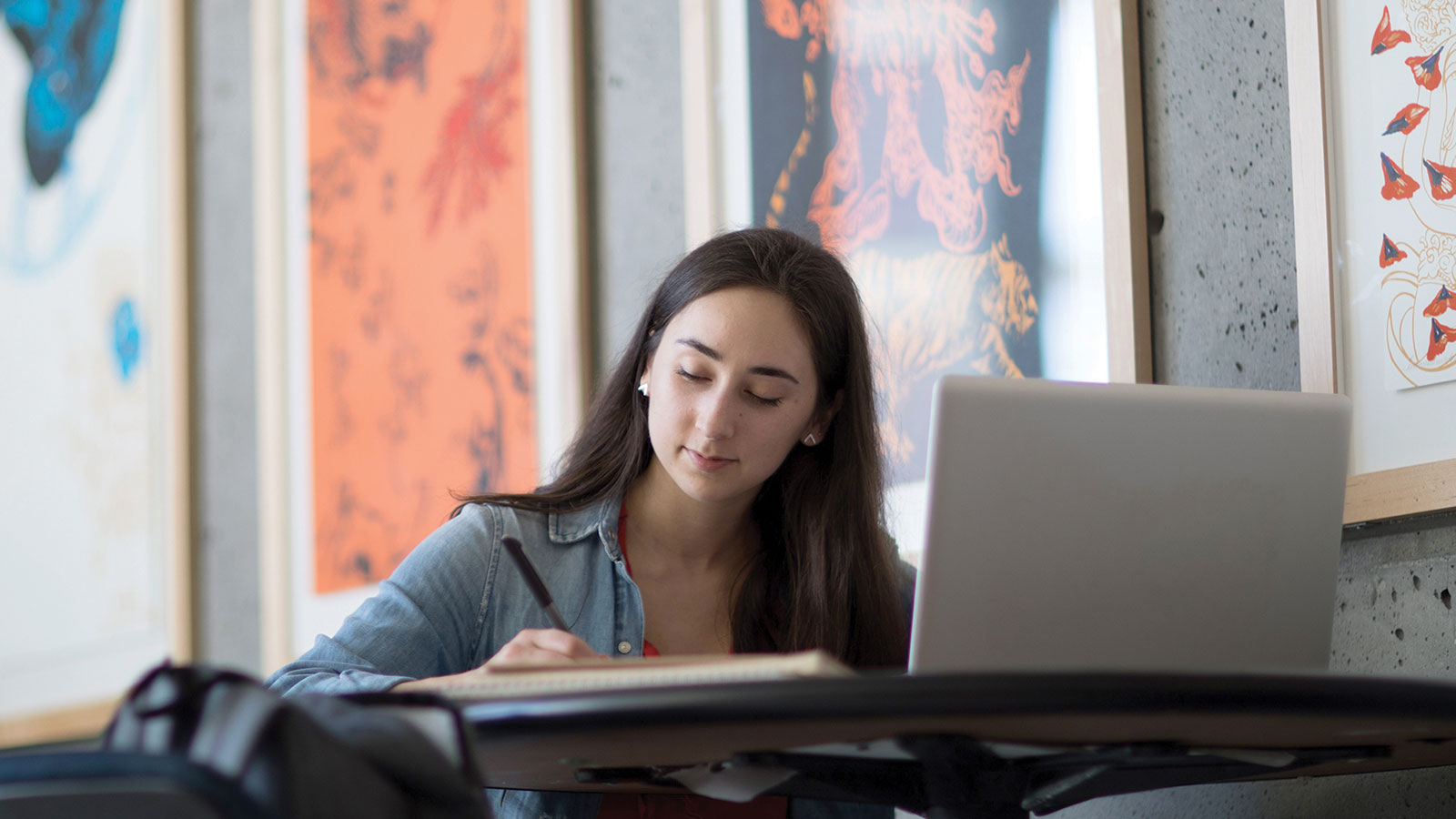 Calculate the cost of your degree
Stressed about the cost of university?
UBC's programs are consistently ranked among the best in the world – but a UBC degree doesn't come at an out-of-reach cost.
At UBC, you can use your Ontario Student Assistant Program (OSAP) funding.
You pay the same tuition fees as a student from BC.
UBC's on-campus housing fees – for both Vancouver and Kelowna – are in line with the national average.
Find your tuition fees and determine how they compare with other Canadian institutions over the full four years of your degree.
Use the cost calculator
Scholarships and awards
UBC is strongly committed to recognizing students for academic excellence and leadership. Last year, UBC and its donors awarded $15 million to incoming UBC students for excellent grades, community and school involvement, and demonstrated leadership.
Previous Slide
Next Slide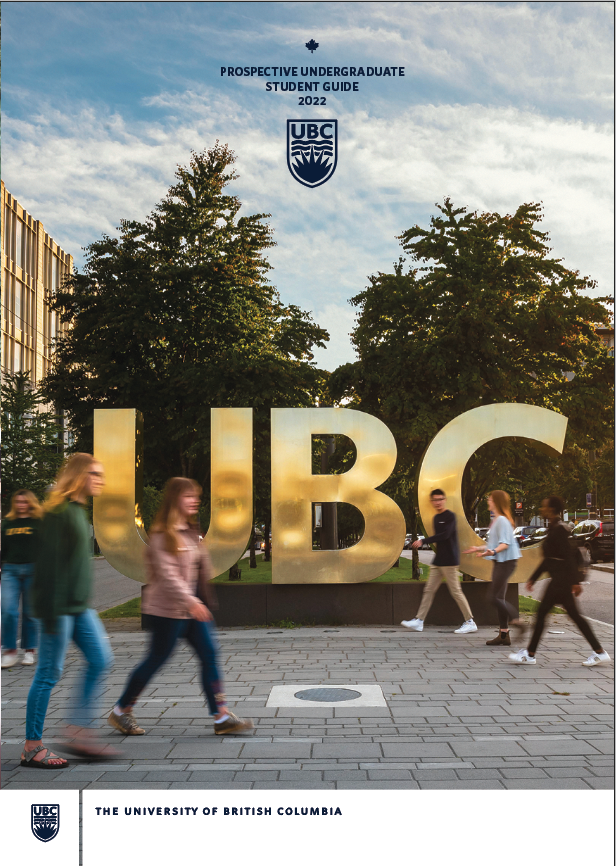 Look inside the UBC Student Guide
Get the Student Guide
Find out what's possible at UBC in the 2022 University of British Columbia Undergraduate Student Guide. Click on the interactive PDF version, or request a printed copy to be mailed to your home.
4.1 MB PDF
View or save a copy of the interactive PDF file.
Plan your high-school courses
It's never too early to think about what you'll study at UBC. Knowing which degrees you're interested in will help you choose your Grade 11 (junior-year) and Grade 12 (senior-year) courses accordingly. Download our worksheets to help you plan ahead.
63 KB PDF
View or save a copy of the interactive PDF file.
Your adventure starts here