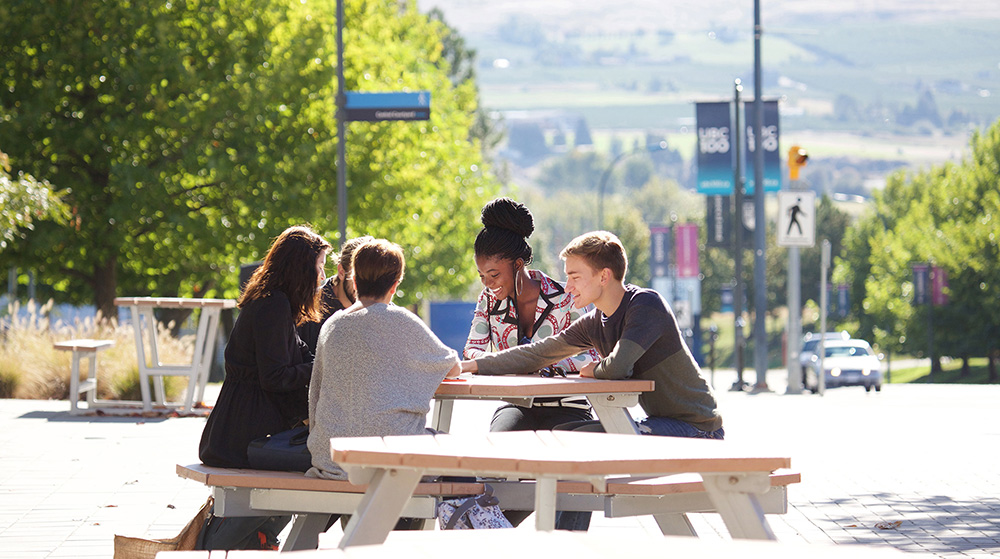 Okanagan campus school group tours
Explore campus with your peers as part of a school group tour. UBC's Okanagan campus welcomes students in Grades 9 through 12, as well as post-secondary transfer students, to visit campus as a school group.
Your visit will consist of:
An informative and engaging 15-minute information session led by a Student Recruiter-Advisor. In this session, you will have an opportunity to learn about UBC's programs, admission requirements, scholarships, leadership activities, athletics, exchange, co-op programs, and more.
A 75-minute walking tour of campus led by a Student Ambassador. This route will highlight the academic, cultural, and recreational opportunities on campus.
To participate in this program, you'll need to:
Submit your tour request at least three weeks in advance of the desired visit date.
Provide one adult supervisor (teacher, parent, counsellor) for approximately every 15 students.
Send us a list of participants, including their first name, last name, and email.
Important notes on group tours:
In order to benefit from the tour, tour participants should have at least a moderate level of English comprehension, as all tours are conducted in English.
We can accommodate a maximum of 50 students at a time.
Request a school group tour
To submit your group tour request, contact the tour coordinator at 250.807.9159 or email ubco.tours@ubc.ca.