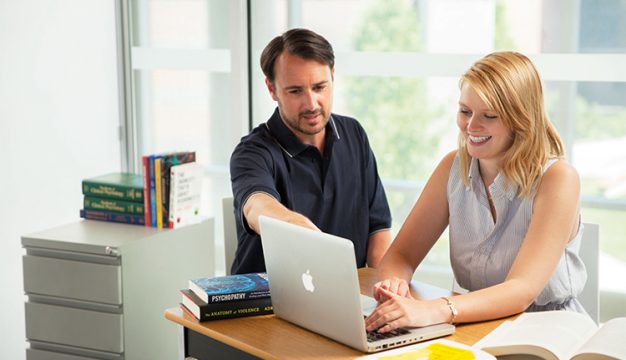 Megan was named UBC's Undergraduate Student researcher of the Year in 2014. Next year, she'll work as a full-time research assistant with UBC's Dr. Stephen Porter before pursuing graduate studies, more research, and potentially fieldwork. Watch as Megan discusses her interactions with faculty members in the Psychology department on UBC's Okanagan campus, her research projects, and her practicums around the world.
Why did you choose UBC?
The chance to be part of a program that offers practical experience, advanced classes, and access to supportive professors who are internationally known for their research played a very important role in my decision to come to UBC.
How did you choose Forensic Psychology?
I didn't know that I was going to get into Forensic Psychology until I got here. UBC showed me what's available and provided the resources and support for me to figure out what I wanted to do.
How did UBC help you succeed as an undergraduate student?
Dr. Stephen Porter and Dr. Michael Woodworth, co-directors of the Centre for the Advancement of Psychological Science and Law (CAPSL), have provided unwavering support in helping me get involved in research, applying for future education, and finding job opportunities and work placements.
Very proud of Megan Udala, UBC Student Researcher of the Year: http://t.co/CwTpHu9XIA

— Dr. Stephen Porter (@steveporter5) March 9, 2014
What was the highlight of your UBC degree?
My practicum placements were some of the best parts of my degree. Last summer, I shadowed a psychologist at different prisons in Reykjavik, Iceland. I got to see how a Nordic country approaches legal issues then bring that knowledge back to Canada.