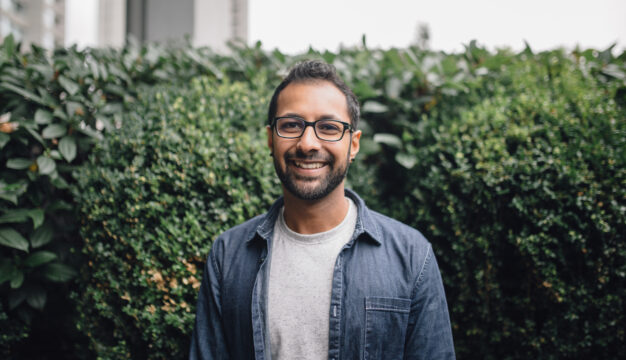 Before completing his degree in Social Work at UBC, Chris Rambaran spent time in government care. Now working at the university as a designated Enrolment Service Advisor for former youth in care, he's excited to support students before and during their time at UBC.
Chris has made it a priority to build a community for his students. Although he recognizes that transitioning to post-secondary education can be hard, he hopes to let youth from care know that it is always an option, and that he is available to help them with everything from housing to finances and making friends. 
What is your role at UBC? 
I'm an Enrolment Service Advisor who works just with youth in and from care. Part of my day is to help support current students from care with their daily needs such as registration, tuition, food security, and housing, and also to go out into the community to talk to students who are thinking about going to school. I reach out to and stay in regular contact with students, and also let them know about the various funding options available, help them set goals, and answer any questions.
As someone who spent time in care, education was healing.
Why did you want to become an Enrolment Services Advisor for former youth in care?
The reason I wanted to support youth in and from care at UBC is because I believe education is one of the most significant protective factors in the face of adversity. As someone who spent time in care, education was healing. I grew up with a single parent in subsidized housing, and we often struggled financially. We resorted to visiting the food bank when we had to. It wasn't uncommon for police and child services to be in our neighborhood because there was a higher rate of crime, violence, and drug or alcohol abuse than other areas of the city.
Pursuing higher education helped me to contextualize the bigger picture. It was liberating and empowering because I learned that not all circumstances are based on individual choices, and I began to see things more objectively. The path of higher education still came with a lot of sacrifices, but it gave me more options, choices, and access to opportunities. Ultimately, it meant more freedom, and it showed me how education can break the cycle of poverty and trauma.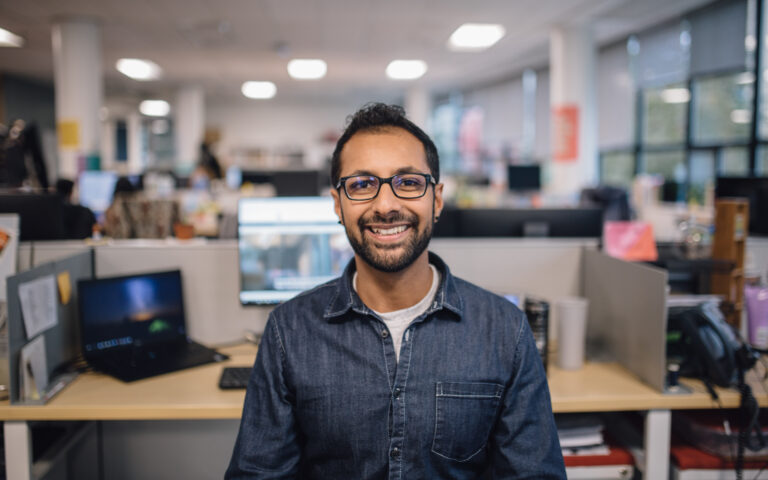 Why does UBC have a different admissions policy for former youth in care?
The policy recognizes that socioeconomic circumstances and people's experiences in care can impact their wellbeing, social status, and academic performance. It aims to make our admissions process fairer for students with experience in care by taking these other factors into consideration when evaluating their application.
How does UBC help students from care with their housing?
Students from care have priority access to campus housing for the duration of their undergrad program. This is to help ensure they have stability during their studies so they can prioritize their academics and wellbeing. It's not uncommon for people from care to have experienced multiple housing transitions, which can be detrimental to a person's health and education. We don't want to re-traumatize students if that was their experience.
My favourite thing about the youth in care community is how diverse it is.
What financial support is available to former youth in care?
Students have access to two different tuition waiver programs that can cover the entire fees of their first undergraduate degree. There is the UBC Post Care Tuition Waiver and the Provincial Tuition Waiver program. We always encourage students to apply for both because the criteria for the programs overlap, but there are some distinct differences. The UBC Post Care Waiver also has no age restriction.
When students are attending UBC they have access to the Youth Futures Education Fund (YFEF) which is based with United Way. Funding from YFEF can help to cover the costs of basic needs such as rent and food, as well as supplies such as books, a laptop, and tutoring. It can also help with other necessities that people often take for granted, like rubber boots, a backpack, or an umbrella!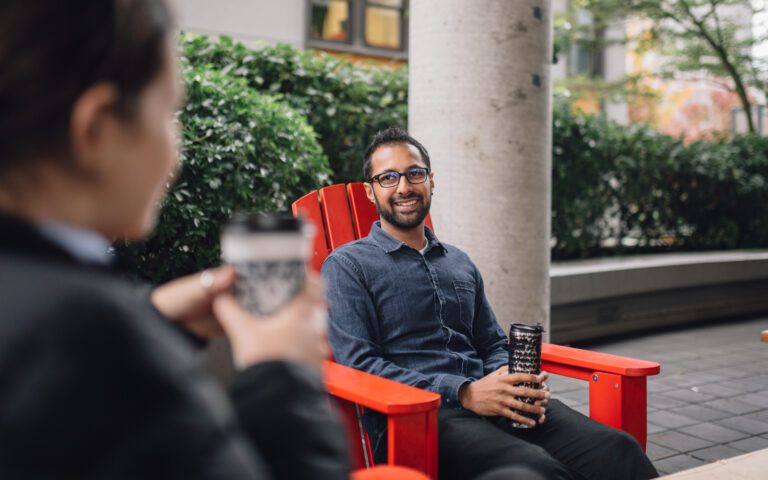 How does UBC build community for youth from care?
Students from care are welcome to attend our regular meetups to engage with each other. The meetups are varied, and include things like a welcome orientation, workshops on topics of interest like time management or financial planning, and fun social gatherings like a lunch or dinner to celebrate the land and the changing of the seasons.
They also have access to a student lounge area where they can have a quiet space to study, chill out, relax, or socialize with snacks and refreshments. We also hold advisory committee meetings for anyone that wants to participate in planning our upcoming events.
What have youth from care gone on to do after graduating from UBC?
There are 25 UBC alumni who have so far been helped by the Post Care Tuition Waiver. One is currently enrolled in med school in Europe, and another has applied to UBC med school as they want to pursue pediatrics. One person is applying to UBC Law to represent their home community in treaty and Indigenous land rights. Several students have completed the Bachelor in Social work program and have gone on to work in child protection and to support youth in and from care in various capacities. Many have also completed the Engineering program to work on sustainability issues in technology and industry.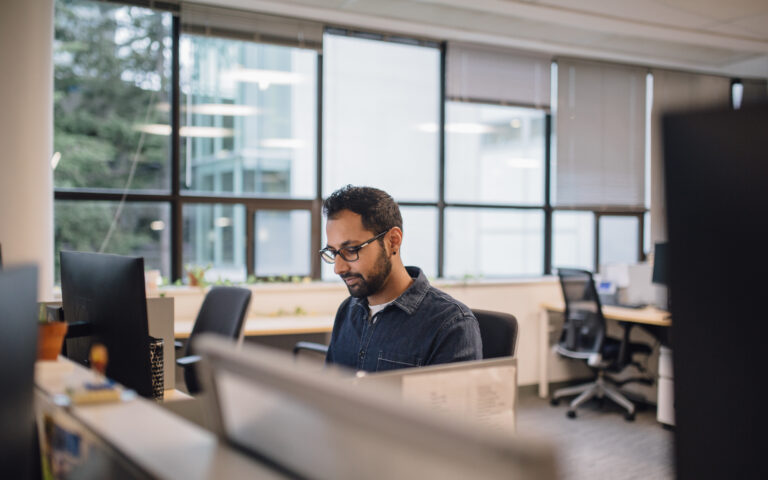 What's the best part of your job?
My favourite thing is to see students' reactions when they learn that their tuition is going to be completely covered. The hope and inspiration that people show when they learn about the opportunities available to them for the first time is incredible to witness. I also get to connect with our community of students, and my favourite thing about the youth in care community is how diverse it is. Regardless of age, gender, class, sexual orientation, belief system, or ethnicity, all of their experiences are interwoven by their shared experiences in care, which is something truly unique and powerful about this community. I get to learn who they are and where they're going. And I get to play a small part in the amazing and dynamic stories of students at a turning point in their lives, where they're getting to become the author of their own story.
What do you wish that current youth in care knew about UBC? 
I wish they knew that education is not a linear path, and it doesn't need to go straight forward. There are many pathways to higher education, and you don't ever need to get stuck. It may not be the end-all, be-all for everyone, but it's always an option.
Higher education will have its challenges, but there's a lot of help and support for them, and it's okay to ask for it. They don't need to feel guilty about receiving any kind of help, whether it be social or financial. Ultimately, they bring so much more to UBC than we could ever give them and they will have a ripple effect beyond their time at UBC and for generations after.