Your learning experience
Curious about what pursuing a degree at UBC Vancouver is really like? Explore some of the ways we prepare you to get the most out of your time here.
Your teachers
Learn from award-winning faculty, recognized experts in their respective fields, and from your peers – a global collective of inspiring, curious students from across Canada and around the world.
Your course experiences
At UBC, expect to get out of the classroom for some hands-on learning opportunities. Depending on your degree, our flexible approach to education could have you solving complex problems in a classroom or online, conducting experiments in a laboratory, or gathering research data out in the field.
Advisor tip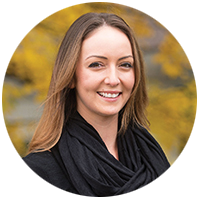 "Get involved! Sign up for that club, take part in that event, drag yourself out of bed for that early-morning volunteer position, or ask about an international exchange. With UBC's diversity, there are endless opportunities to get involved both inside and outside your program."
Claudia, UBC advisor