Options for Arts students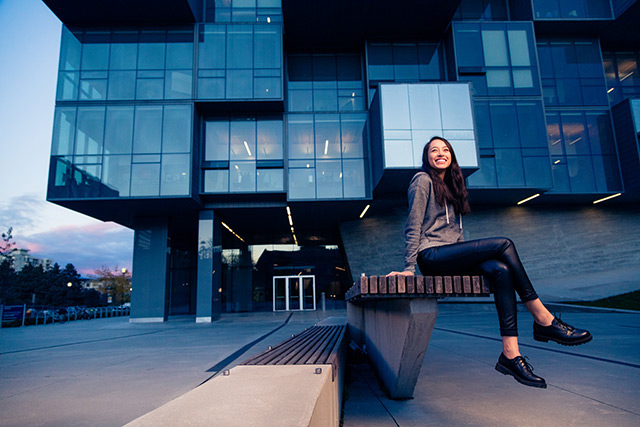 After you've been accepted into the Bachelor of Arts degree at UBC Vancouver, you'll have to decide which classes to take when registration opens in June. If you choose to join a first-year study option, you'll enjoy a predesigned course schedule and you'll take nearly all of your classes with the same people.
There are two to choose from. Both offer an integrated curriculum that covers many different disciplines, such as English, Philosophy, and Political Science.
Arts One
Arts One is a single, integrated course led by five instructors who work together to create the assignments and a reading list based on the year's theme. You'll read and discuss classical and contemporary texts and their influence on culture and society, including novels, philosophical and political works, films, drama, graphic memoirs, and more.
Attend lectures led by one of your professors once a week.
Participate in twice-weekly seminar discussions (20 students) led by one instructor.
Enjoy once-weekly tutorials, where you and three classmates will read and evaluate each other's essays.
How to apply
Applications to reserve a spot in Arts One open on January 17, and close when first-year registration begins in June. Any applications submitted after this period will be put on the Arts One waitlist. Arts One acceptance confirmations will be sent out by May 31.
Coordinated Arts Program
In the Coordinated Arts Program (CAP), you'll get to choose from one of five streams, each offering a different combination of courses from across the Faculty of Arts. The stream topics for 2021/2022 were Globalization, Power and Society; Individual and Society; Law and Society; Politics, Philosophy, and Economics; and Media Studies, and allow students and faculty to discuss ideas from various perspectives.
CAP courses are separate, but faculty work together to connect the concepts and issues you'll study and to make sure your deadlines won't overlap.
CAP classes are smaller than if you choose to create your own custom timetable, ranging from 25 students in the writing course to around 100 to 125 students in a lecture.
How to register
Sign up when the standard online registration system opens in June by selecting the Standard Timetable (STT) for your chosen CAP stream. Registration for CAP is on a first-come, first-served basis.