UBC is an inclusive intercultural space where a spirit of community thrives. Here, you'll be part of an energetic campus with students and faculty from over 150 countries. Kick off your first year at orientation, get to know your peers at events across campus, and take advantage of UBC's many resources to help you succeed.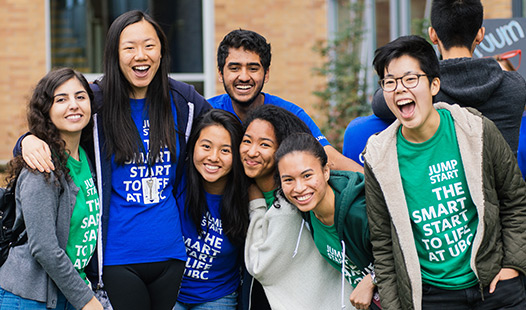 Orientations
Celebrate an exciting first year with thousands of new students, faculty, and volunteers at some of the largest university orientations in Canada. Whether you're from Burnaby or Bogota, UBC has an orientation event for you that will help get your university experience off to a great start.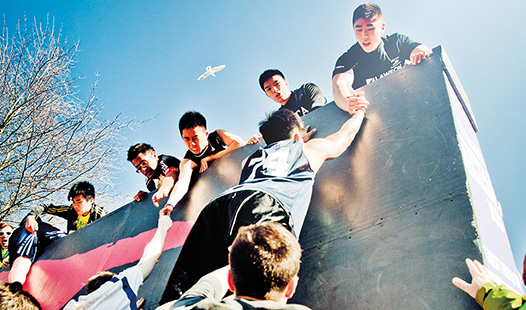 Campus events
Strut on the catwalk during the Rejoice Cultural Fashion show on the Okanagan campus, or hoist, heave, and tackle the infamous wall with over 3,000 Vancouver campus students during Storm the Wall. Either way, you'll get a taste of UBC's shining school spirit reflected in countless events throughout the year.
Okanagan Campus
Learn about the Rejoice Cultural Fashion Show
Vancouver Campus
Student spaces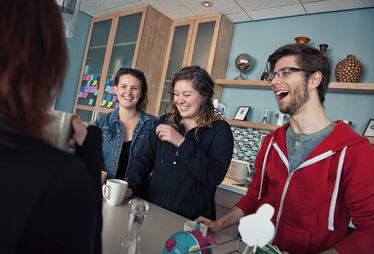 Collegia
Hang out, eat lunch, or spend time with classmates before, between, and after classes. Collegia are on-campus spaces that offer a home away from home for commuter students.
Okanagan Campus
Vancouver Campus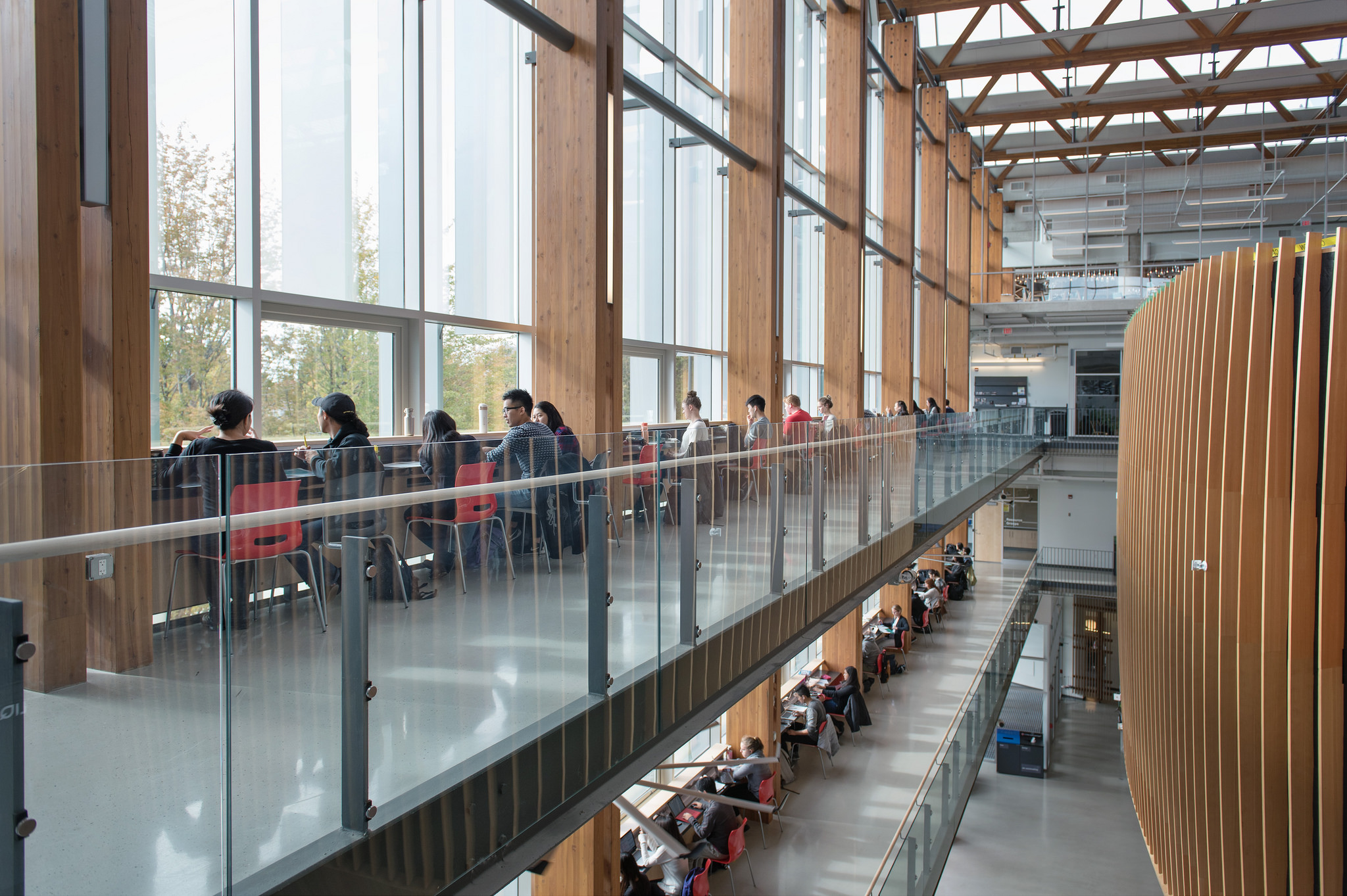 AMS Nest
Eat, shop, study, socialize, or try out the three-storey climbing wall. The AMS Nest is a welcoming space for all students and leads the way in sustainability practices.
Vancouver Campus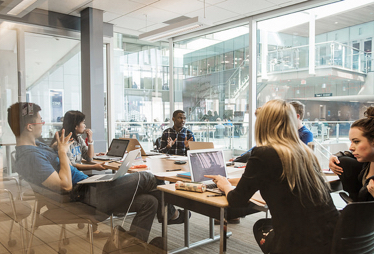 Informal learning spaces
The library is an obvious place to study, but certainly not your only option. There are a variety of study spots and informal learning spaces on both campuses.
Okanagan Campus
Explore informal learning spaces
Vancouver Campus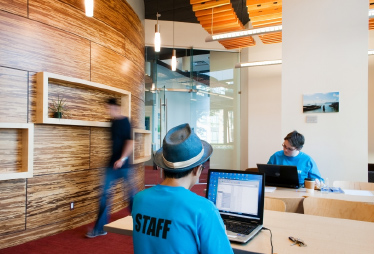 Global Lounge
Learn about global issues with like-minded people or enjoy a free cup of tea while you study. Access resources or attend events in the media centre, lounge area, or meeting rooms.
Vancouver Campus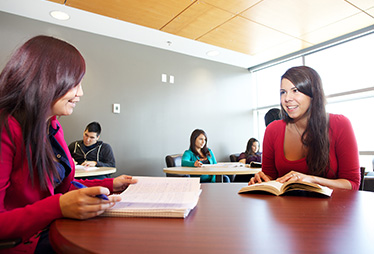 Indigenous Centre
Connect with other Indigenous students, access computers, or warm up your lunch in the kitchen. The Indigenous Centre is an inclusive, intercultural space open to all students.
Okanagan Campus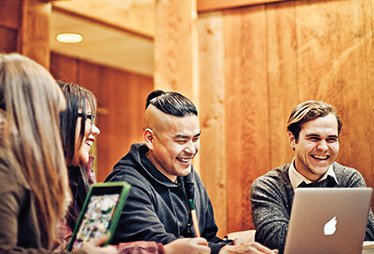 First Nations Longhouse
Access tutoring, computers, and study spaces. Socialize and relax with other Indigenous students, or head next door to the Xwi7xwa Library and get help with your research projects.
Vancouver Campus
Nagi's story
Bali, Indonesia | Biology
The International Collegium is a welcoming home away from home for international students.
"The Collegium has such a good vibe and gets so much natural light because of the large windows. It's an amazing study area and a great place to hang out in between classes."
Read more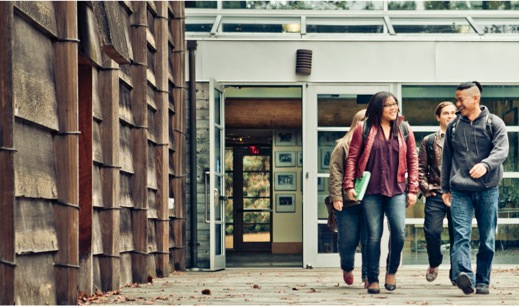 Indigenous students
UBC is dedicated to supporting Indigenous student academic success and leadership. The University offers Indigenous students unique and culturally appropriate educational opportunities and student services.
We invite you to join the growing community of Indigenous students, faculty, and staff at UBC. To help us help you, please self-identify as an Indigenous person on your undergraduate admission application.
Student support
UBC offers a safe and supportive environment that celebrates diversity and encourages personal growth. When you live well, you learn well too!
Students with disabilities
UBC is committed to creating a living and learning environment in which all students can thrive. UBC offers mobility assistance, interpreting, captioning, and facilitating accommodations needed by students with physical and/or learning disabilities. If you have questions or require support, there are resources, services, and people who can help.