UBC is home to a rich arts and culture scene. From theatres and galleries to clubs and festivals, you can take advantage of a vast array of activities, groups, and venues on campus to seek inspiration and uncover hidden talents.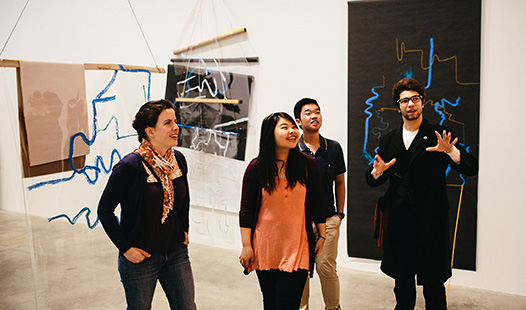 Arts and culture on campus
On each campus, you'll find performances, festivals, and events to awaken the artist in you. Hear from established visual artists at the Visiting Artist lecture series on the Okanagan campus or take in an exhibition at the Morris and Helen Belkin Art Gallery on the Vancouver campus. Pick up a pencil and participate in Draw by Night, a bi-monthly social drawing party held at cultural venues in Kelowna, or see student masterpieces at the Hatch Art Gallery on the Vancouver campus.
Okanagan Campus
Explore arts and culture on campus
Vancouver Campus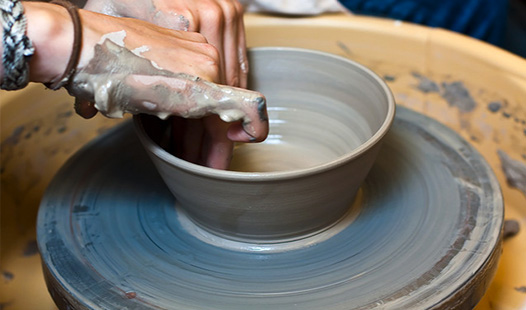 Arts clubs and societies
Sing your heart out with the A Cappella Club or master the art of ceramics with the Pottery Club on UBC's Vancouver campus. Focus on digital practices with the Photography Club or learn the Argentine tango with the Latin Dance Club on UBC's Okanagan campus. Whatever club you choose, you'll be connecting with like-minded students who share your passion.
Okanagan Campus
Vancouver Campus
Arts events and activities
UBC offers a vibrant culture with an eclectic mix of performances, festivals, events, and experiences. Participate in an activity or attend an event to meet other students, get inspired, and have fun.
UBC Story: Patrick O'Neill
Patrick's story
Vancouver, Canada | Visual Arts
A multimedia artist, Patrick finds inspiration in everything from his philosophy seminars to the Vancouver skyline.
"I made my way to UBC's Bachelor of Fine Arts program because I also wanted to study philosophy, and I could do that here. My art is usually inspired by what I'm learning."
Read more
Arts and cultural spaces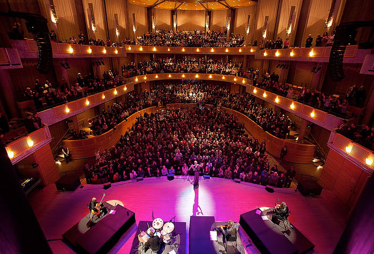 Chan Centre for the Performing Arts
From classical, jazz, theatre, and opera to world music, the Chan Centre for the Performing Arts has earned an international reputation for its exceptional programming.
Vancouver Campus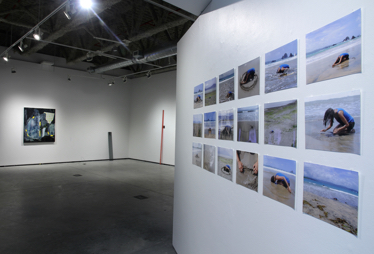 FINA Art Gallery
The FINA art gallery hosts exhibitions throughout the year – some by visiting artists, some by faculty members, and many by BFA and MFA students.
Okanagan Campus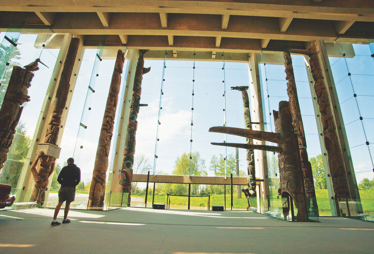 Museum of Anthropology
The Museum of Anthropology, a place of extraordinary architectural beauty, features almost 10,000 objects from around the world, from massive totem poles to stunning pieces in wood and ceramic.
Vancouver Campus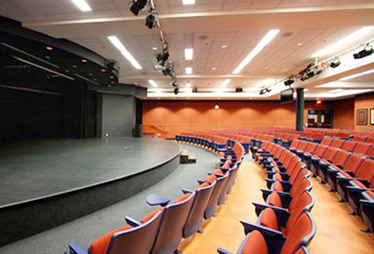 University Theatre
The University Theatre presents quality live performances for the campus community and the general public.
Okanagan Campus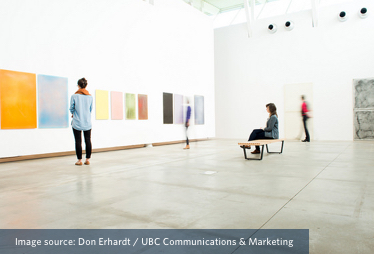 Morris and Helen Belkin Art Gallery
Internationally recognized for its exhibitions, programs, and online projects, the Belkin Art Gallery is one of Canada's premier showcases for contemporary art.
Vancouver Campus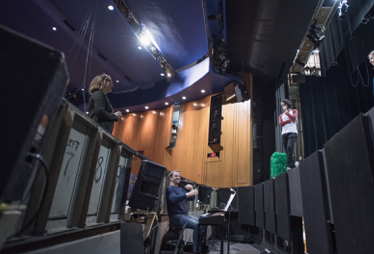 Frederic Wood Theatre
Award-winning faculty join passionate undergraduates, graduate students, and doctoral candidates to produce insightful, invigorating, and innovative productions at the Frederic Wood Theatre.
Vancouver Campus