A UBC education is a modern learning experience that will motivate and challenge you. It's your opportunity to learn from award-winning faculty, contribute to projects with global significance, and pursue your unique interests. At UBC, you can meet with professors, collaborate with peers, and personalize your program to align with your educational and professional goals.
Interdisciplinary and innovative programs
At UBC, you'll find a range of programs that approach established ideas and topics in new ways.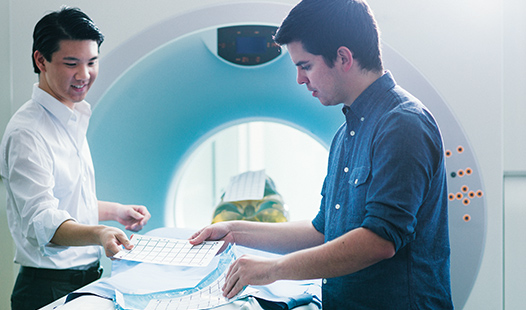 Co-operative Education
Combine your studies with full-time, paid work experience. UBC Co-operative Education is the largest program offered at post-secondary institutions in British Columbia, and connects over 4,000 students each year with valuable work experience placements at top local and international organizations.
Okanagan campus
Explore UBC Co-operative Education
Vancouver campus
Study abroad
Step outside your comfort zone and switch up your learning environment by taking your education on the road. With programs like Go Global, you'll have endless opportunities to immerse yourself in new cultures and gain new perspectives.
Okanagan Campus
Vancouver Campus
Community learning initiatives
Apply your academic knowledge to real-world issues through UBC's many community-based learning opportunities. Collaborate with staff, faculty, and community partners to work through complex issues, both locally and internationally.
Okanagan Campus
Explore the Community Service Learning Program
Vancouver Campus
Learning spaces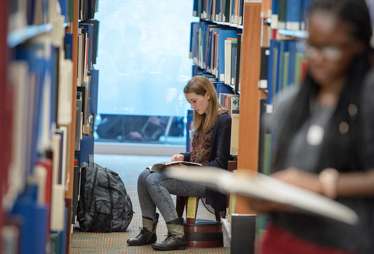 UBC libraries
Access computers, study solo, book a meeting room, or attend a workshop in one of the top research libraries in Canada.
Okanagan campus
Explore Okanagan campus libraries
Vancouver campus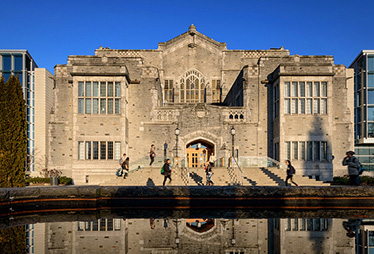 Irving K. Barber Learning Centre
A hub of inspiring teaching and learning spaces, the Irving K. Barber Learning Centre offers quiet study spaces, classroom facilities, and refuelling stations like Ike's Café.
Vancouver campus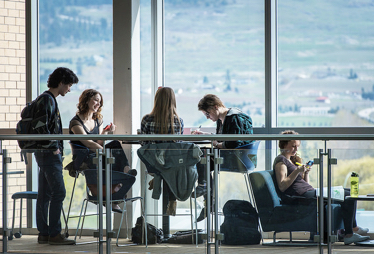 Study spaces
On both campuses you'll find unique study spaces where you can work quietly on your own or collaborate with your peers. Find your new favourite spots on campus with these resources.
Okanagan campus
Vancouver campus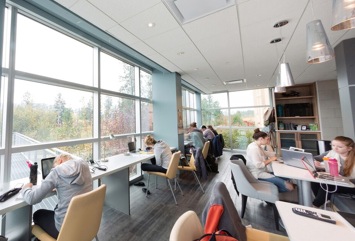 Inclusive Technology Lab
Experiment with assistive technology in a supportive environment. The Inclusive Technology Lab offers distraction-reduced study spaces, an accessible group study space, and peer support.
Okanagan campus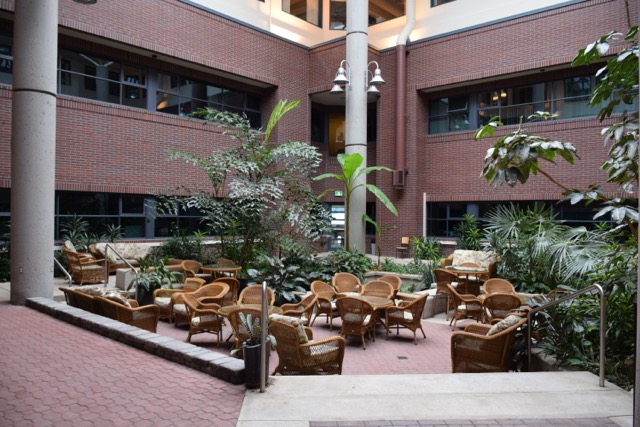 Arts Atrium
Get ahead on your course reading surrounded by greenery in the Arts Atrium. This unique indoor space has been deemed a "quiet zone" for students from Monday to Friday.
Okanagan campus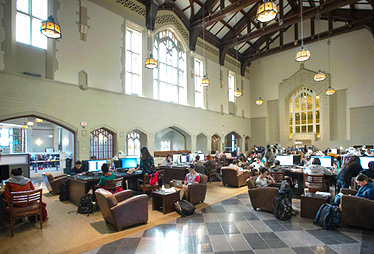 Learning Commons
Located in the Irving K. Barber Learning Centre, the Learning Commons provides workshop spaces for group work, equipment loans, tech help, peer coaching, and advising.
Vancouver campus
First-year cohort programs
Spend your first year in a small cohort while studying an integrated and interdisciplinary curriculum.
Science One
Explore scientific questions by bringing together concepts from multiple disciplines, including biology, chemistry, mathematics, and physics. Engage in group work, independent research projects, and field trips. In Science One, you are encouraged to ask deep questions, take risks, and push the limits of your understanding.
Arts One
Establish close relationships with your peers and professors as you study an integrated Arts curriculum in a small cohort that includes 20-person seminars and four-person tutorials. You'll attend weekly lectures that span subjects from Anthropology to Philosophy to Political Science, and unite your coursework under an annual theme (the 2018/19 themes are "Authority and Resistance" and "Dangerous Questions, Forbidden Knowledge").
Land One
This first-year option offers Forestry students and Land and Food Systems students small classes for core courses, and includes guest speakers, field trips, and lively discussions. You'll get hands-on experience, build personal relationships with instructors, and study content that's directly connected to current land issues.