Explore solutions to complex resource problems as you delve into global food systems and their link to human and environmental health, agrifood systems, and more. You'll have the opportunity to design your own degree and travel to other countries as you prepare for a career on the international stage.
Why this program?
Enjoy the flexibility to design your own curriculum, and gain skills and knowledge in both the humanities and the sciences.
Develop cross-cultural sensitivity through language and cultural training while spending a semester studying or volunteering abroad.
Gain a resource specialization within the context of a region of the world.
Visit program website
Campus: Vancouver
Faculty: Faculty of Land and Food Systems
Degree: Bachelor of Science in Global Resource Systems
Length 4 yrs
Co-op Yes

You can combine your studies with full-time, paid work at top local and international organizations.

Honours No

You can study intense specialization in a single field.
The Global Resource Systems (GRS) program recognizes that solving complex resource problems requires a wide range of skills, as well as a global and interdisciplinary approach. GRS is designed to equip you with a sophisticated international understanding, well-developed problem solving skills, and the confidence to bring your knowledge and insights to bear on the international stage.
You'll enter the program after completing your first year in Land and Food Systems, Arts, or Sciences. In the third and fourth years of the program, you'll select a resource area and a region of the world as the focus of your studies. In this self-directed program, you'll focus on local and international resource issues and build your own degree path through a combination of science, humanities, and social science courses offered at faculties across UBC.
Experiential learning and research
Language and cultural training, and experiential learning, are requirements of the program. As part of a mandatory international field study, you'll spend one or two semesters studying or volunteering abroad, usually in the region of your specialization. The destination, duration, and activity are flexible – your focus will be on learning and working in a different community and culture, developing your cross-cultural sensitivity and understanding.
The international experiences are offered through UBC's Go Global Student Exchange program as well as through GRS-specific exchanges, including the popular field studies program in Kenya. The program received the 2002 Award for Excellence in Internationalization, sponsored by Scotiabank and the Association of Universities and Colleges of Canada, and the Alfred Scow Award in 2007 for contribution to student development.
Send details
Life at UBC's Vancouver campus
Study resource management and gain a global and local perspective at UBC's Vancouver campus, located in one of Canada's most multicultural cities. On this beautiful campus, with access to some of Canada's most pristine wilderness and productive agricultural land, you'll have access to an on-campus working farm (UBC Farm), and have myriad opportunities to practise your language skills and engage with different perspectives.
Find out more
Your future
A GRS degree gives you a resource specialization and sets it within a specific global regional context, creating a depth and specificity of knowledge that is very valuable for employers in those sectors. Pursue a career in local, regional, national government; work in the private sector or with non-governmental organizations (NGOs); stay in Vancouver, work in your home region, or go abroad; focus on fresh water resource management or forestry, food security in remote communities, or large-scale, sustainable agriculture. The choice is truly yours: do what you want with your degree, make it your own, and the opportunities will be endless.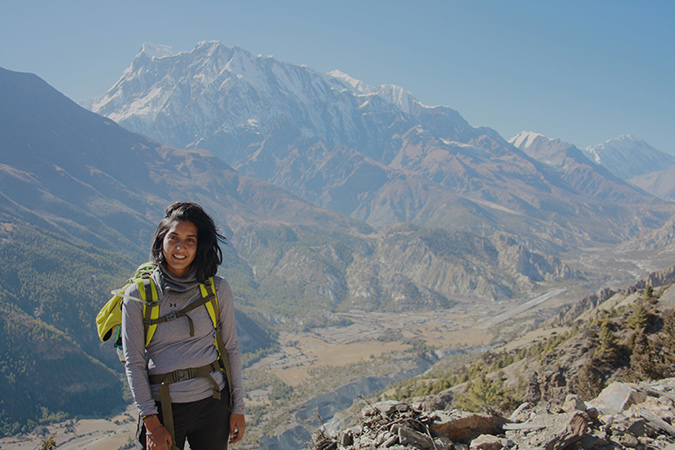 UBC stories

"One summer, I worked as an English teacher at a primary school in Ankara, Turkey. This past year, in Germany, I was part of the operations team at Tech Open Air, the biggest interdisciplinary technology conference in Europe. My internship in Nepal, with Kathmandu Living Labs, was the most connected to what I studied at UBC. It introduced me to the concepts of open data and open-source technologies and had a great impact on my future plans."

Sara Amadi, Global Resource Systems Read the full story