In Global Resource Systems you'll study biology, chemistry, economics, and examine subjects such as food systems and their links to human and environmental health, agrifood systems, and more. You can build your degree around a region of the world and a resource from within the Land and Food Systems faculty.
Visit program website
Campus: Vancouver
Faculty: Faculty of Land and Food Systems
Degree: Bachelor of Science in Global Resource Systems
Length 4 yrs
Co-op Yes

You can combine your studies with full-time, paid work at top local and international organizations.

Honours No

You can study intense specialization in a single field.
The Global Resource Systems program recognizes that solving complex resource problems requires a wide range of skills, as well as a global and interdisciplinary approach. You enter the program after completing your first year in Land and Food Systems, Arts, or Sciences. In the third and fourth years of the program, you select a resource area and a region of the world as the focus of your studies.
Campus features
The GRS program includes international experience, through UBC's Go Global Student Exchange program and through GRS specific exchanges, such as the popular field studies program in Kenya. The program received the 2002 Award for Excellence in Internationalization, sponsored by Scotiabank and the Association of Universities and Colleges of Canada; and the Alfred Scow Award in 2007 for contribution to student development.
Send details
Your future
A UBC education will introduce you to people and ideas from around the world, open doors to new opportunities, and take you places you never imagined. You'll graduate not only with expertise in your chosen field, but with the skills you need to continue growing, learning, and evolving with your career over time.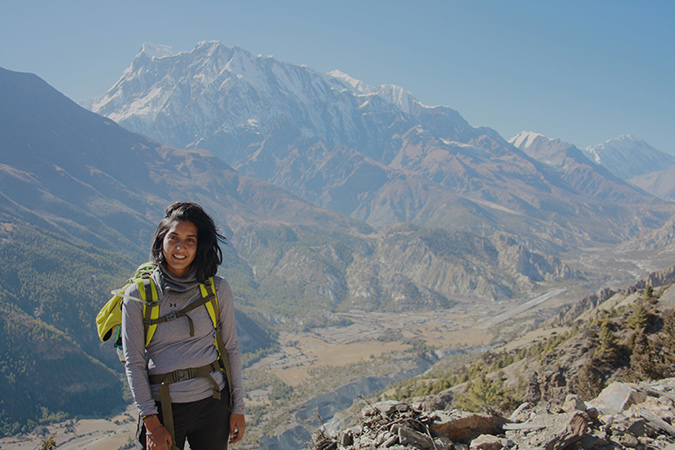 UBC stories

"One summer, I worked as an English teacher at a primary school in Ankara, Turkey. This past year, in Germany, I was part of the operations team at Tech Open Air, the biggest interdisciplinary technology conference in Europe. My internship in Nepal, with Kathmandu Living Labs, was the most connected to what I studied at UBC. It introduced me to the concepts of open data and open-source technologies and had a great impact on my future plans."

Sara Amadi, Global Resource Systems Read the full story