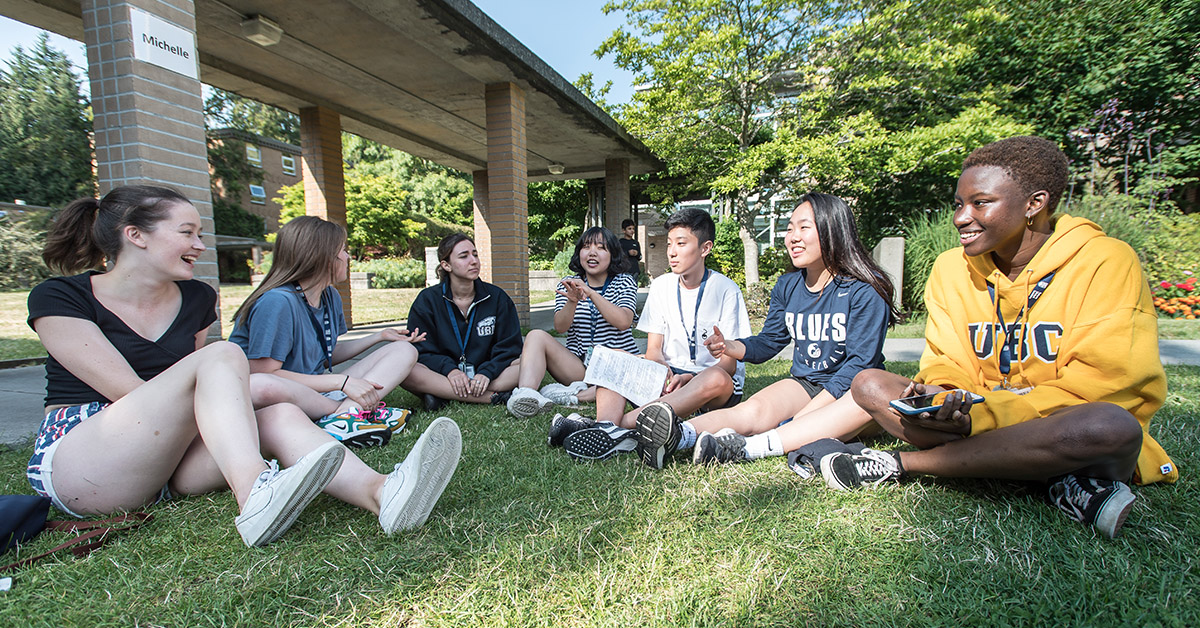 If you're a high school student aged 15 to 18, get a head start on your academic goals with the UBC Future Global Leaders program. Explore your academic interests with a top-tier university, try a popular subject without the stress of exams, and make lifelong friends. This pre-university program is a great way to work out what your passions are while you're still in high school, and prepare yourself for success at university and beyond.
This year, you can enjoy the full university experience by attending Future Global Leaders at the beautiful UBC Vancouver campus, or study from anywhere in the world in the comfort of your own home with online courses.
Study on campus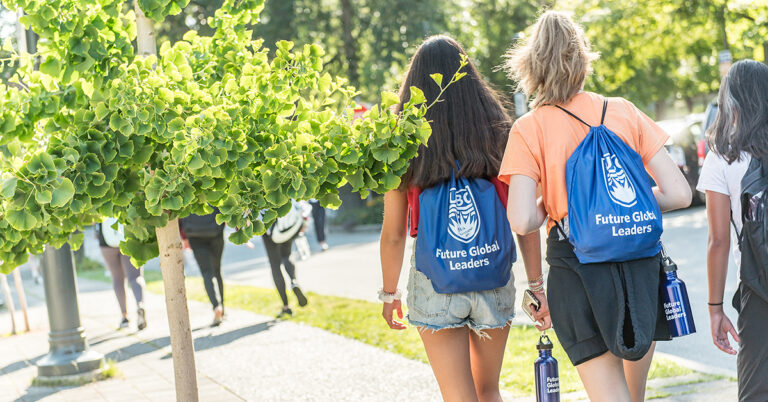 You can choose between living a true university experience by staying in a UBC student residence, or commuting daily to UBC Vancouver. Either way, you'll spend an unforgettable summer discovering your passions and challenging yourself, making new friends, and exploring UBC's stunning campus. Each two-week course includes morning classes, afternoon workshops, and fun social activities. You can also consider taking two courses and stay at UBC for four weeks. When you finish your program, you'll receive a letter of completion.
Discover your courses
Choose from 13 university-level courses in:
Business and Economics
Engineering and Technology
Health and Life Sciences
History, Law, and Politics
Media and Fine Arts
People, Culture and Society
You can also study virtual reality or game design in bootcamps at the Centre for Digital Media (CDM), a state-of-the-art school in Vancouver co-owned by UBC. CDM is a 45-minute public bus ride from the campus. If you're staying in a UBC residence, you'll commute with other students with the help of a student monitor.
See all UBC Future Global Leaders on-campus courses and dates
Study online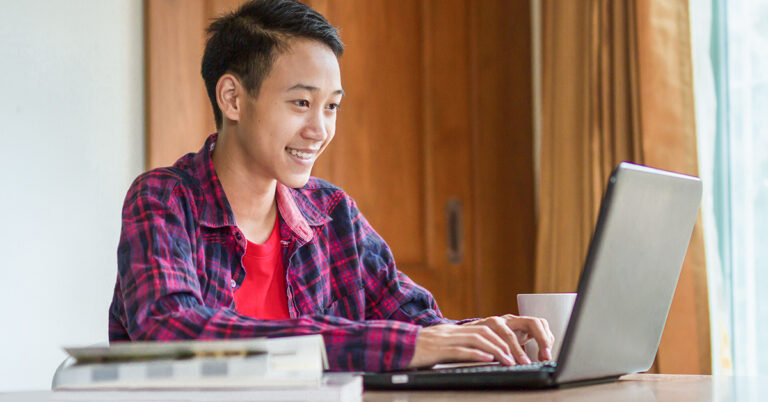 Taught by UBC professors and instructors, these three-week online courses are a great way to explore popular subjects before you apply to university, all from the comfort of your home. You'll enjoy small virtual classes with a maximum of 35 students, chat with your instructor, and hang out with other students in the Virtual Lounge hosted by online student ambassadors.
Each course runs from Monday to Friday, with two hours of live online classes a day (Vancouver/Pacific Time). You'll enjoy a classroom experience and interactive exercises and activities without the stress of exams. Throughout the three weeks, you'll get to know your classmates and instructor in small breakout rooms, and when you finish your course, you'll receive a letter of completion.
Discover your courses
Introduction to Business Foundations
Introduction to Engineering
Introduction to Game Development with Unity
Introduction to Philosophy
Introduction to Python for Machine Learning
Business and Social Impact
Introduction to Data Analysis and Visualization
Introduction to Psychology
Introduction to Video Game Design
You can also get ready to apply to university with our three-week university preparation course, Your Guide to Getting into a Canadian University. This course is self-paced, and you can log in anytime. As part of the course, you'll get personalized feedback from the instructor on your university application assignments. 
See all UBC Future Global Leaders online courses and dates 
Dates and deadlines
On campus
Course dates:
Session one: July 11−22, 2022
Session two: July 25 − August 5, 2022
Registration deadlines:
If you want to stay in residence while doing your on-campus courses, register by May 13 for either session.
If want to commute to UBC for your on-campus courses, register by July 1 for session one, or July 15 for session two.
Online
Course dates:
Session 1: July 4−22, 2022: Monday to Friday, 10 a.m. to 12 p.m. Pacific Time
Session 2: July 25 −August 12, 2022: Monday to Friday, 7 p.m. to 9 p.m. Pacific Time
Registration deadlines:
Register up until the day before the course starts, as long as space is available.
How to register
Registration is now open for online and on-campus. No application, transcripts, or proof of English is required.
Select the course(s) you're interested in.
Scroll down the new page to available sessions.
Select which session works best for you.
(For on-campus courses, choose between Canadian student and international student, residence option and commuter option, and scheduled payment if you want to pay the deposit now and the balance later. You will not have these options for online courses.)
Click add to cart.
Click complete registration and make your payment.
Registration is first-come-first-served. We recommend registering early as some of the courses fill up very quickly.
Who can take part?
To register for a UBC Future Global Leaders course, you must be 15 to 18 years old and have completed Grade 10 or equivalent. We suggest that you have a grade point average of 78% or letter grade B or higher, or a minimum IB final grade of 5.
If you want to register for an academic course and English is not your first language, we recommend an IELTS (International English Language Testing System) score of 6.0 or equivalent, or TOEFL (Test of English as a Foreign Language) Internet-based score of 80 or equivalent. You don't need to provide your scores, and can self-assess your own levels.
UBC President Bursary Program for high school students in British Columbia
The UBC Future Global Leaders program awards bursaries to Grade 11 high school students (or those who have just completed Grade 10) in BC, who have financial need. Each bursary covers full tuition for one on-campus or online course of your choice.
To be considered for the bursary, you must have an overall average of 80% or higher, and 80% or higher in Grade 11 English (or equivalent). If you are entering Grade 11, you must have an overall average of 80% or higher, and 80% or higher in Grade 10 English (or equivalent). You must be a Canadian citizen or permanent resident, live in a lower income household, and your parent(s) or caregiver(s) must not have attended a university or university-college.