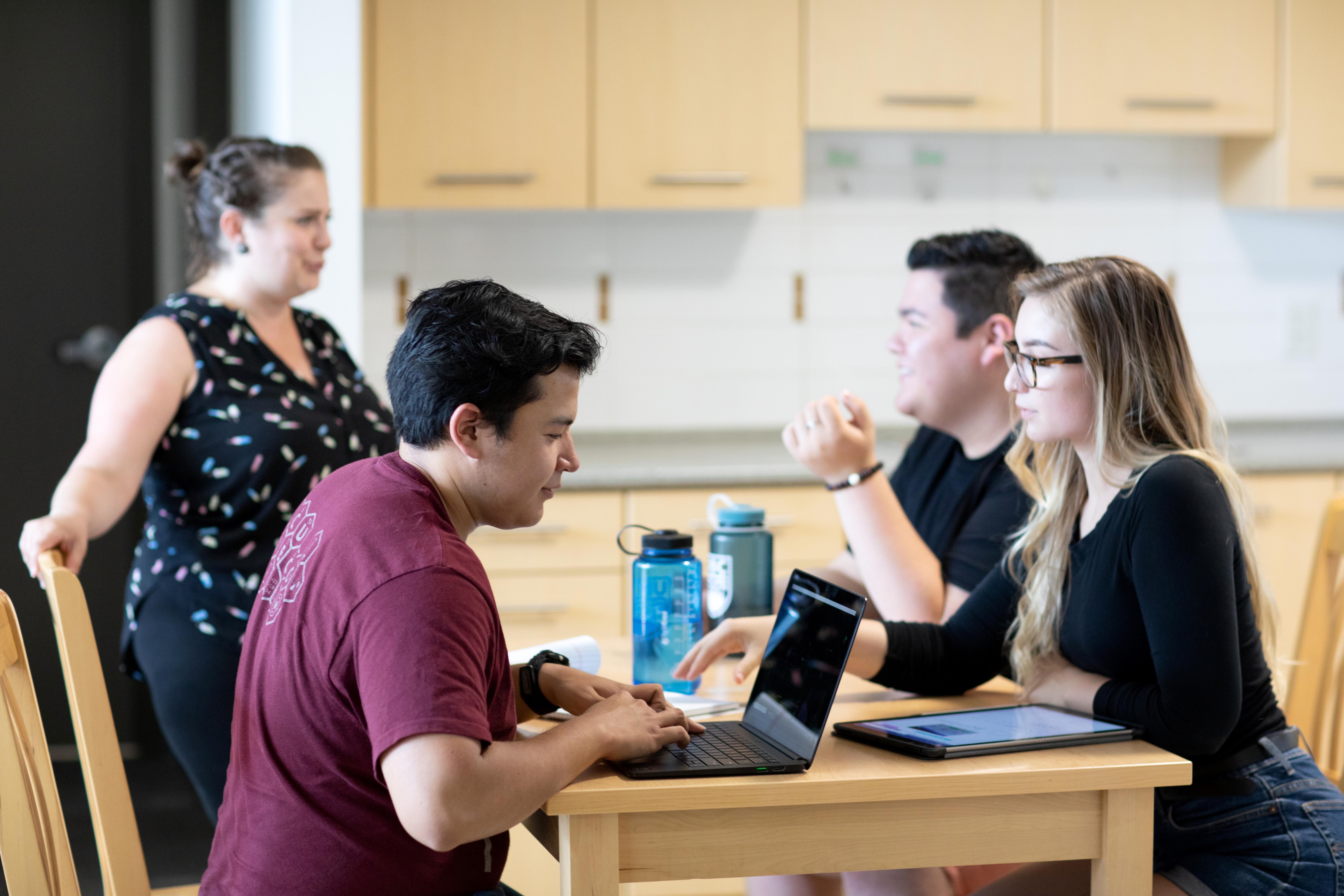 Get ready to take part in Jump Start! The five-day online orientation is created for all new-to-UBC students like you, and lets you discover university life, meet your professors and academic community, and find your first friends.
Join student leaders and faculty fellows who will help you build connections, offer personal support, refer you to resources, and welcome you into the UBC community.
What to look forward to
Get to know your fellow first-years. From August 31 to September 4, UBC Vancouver's Jump Start online program will offer both live and pre-recorded activities to help you introduce yourself and have fun with your new friends.
Join Jump Start from wherever you are in the world. You'll enjoy drop-in trivia nights, photo challenges, games, dance tutorials, and more, as well as taking part in seminars with instructors from your Faculty. Your Jump Start Learning Community will stay connected after your first term begins, with group events and one-on-one support from current students.
Take part in activities at convenient times. Your Jump Start Learning Community is synchronized to your time zone. Each day will include two to three hours of scheduled events, plus a number of sessions, socials, and other offerings that you can take part in at your own pace.
 New registration deadline
The registration deadline for Jump Start Vancouver has been extended until July 13, 2020 at 12 p.m. PDT, so make sure you sign up before then!
Register for Jump Start now
To take part in Jump Start, complete the registration form as soon as possible, and pay your fee ($35 plus tax, non-refundable). The registration fee is waived for all self-identified Aboriginal students.
If the cost for Jump Start prohibits you from participating, please let us know by emailing orientations.jumpstart@ubc.ca
UBC Okanagan
Heading to UBC Okanagan instead? Learn more about the Jump Start events you can look forward to, as well as your dates and deadlines.