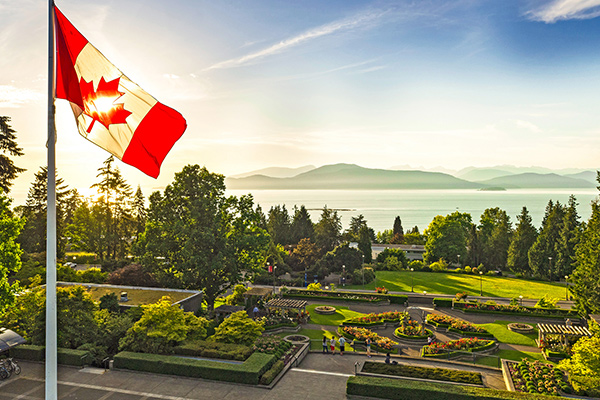 Unless you're a Canadian citizen or permanent resident of Canada, you'll need to obtain a study permit before you start classes at UBC and ensure it remains valid for the duration of your studies. Study permits are issued by Immigration, Refugees and Citizenship Canada (IRCC).
Depending on your country of origin, you may also need a temporary resident visa and/or a medical examination.
When do I apply?
You should apply for a study permit as soon as you're admitted to UBC. Applications can take several months to process, particularly if you're from a country with additional visa requirements. If you're a U.S. student, see below.
What documentation will I need?
When you apply for a study permit, IRCC may require you to provide the following:
Your letter of admission from UBC
Proof of funds adequate to support you for your first year of study in Canada
Your passport
Photo(s) that meet IRCC specifications
Your completed application forms
How do I apply?
Online: If you meet certain conditions, you may be able to apply for your permit online.
By mail: If you are unable to apply online, you must complete a paper application. Your first step should be to visit the website of the Canadian visa application centre for your country. Check which documents are required, determine if you need a temporary resident visa and/or medical examination, and confirm how to mail your application and pay the application fee.
What if I'm a US student?
As a citizen or permanent resident of the United States, or a resident of Greenland or St. Pierre and Miquelon, you can apply for a study permit directly at an international airport in Canada or at most major US/Canada border crossings.
Follow the same steps as outlined on the study permit tutorial. Please note:
You can pay the application fee ($150 CAD) directly at the border by cash, debit, or credit card.

If your spouse or common-law partner will accompany you, bring along documentation of your relationship, such as a marriage certificate or common-law partnership declaration.

If you're under 17 years old and come to Canada without a parent or legal guardian, you must secure a custodian. 
What if I'm already studying in Canada?
I am coming to UBC from a Canadian high school
You must obtain a new study permit prior to starting classes at UBC because your current study permit does not allow you to study at the post-secondary level. You can do this by following the same process as extending your study permit.
Apply as soon as possible and make sure you have the right study permit before you attend UBC.
You can apply to renew your study permit online when you are in Canada.

If you will not be in Canada in time to apply to extend your study permit, contact an 

International Student Advisor

 for help.
I am transferring to UBC from a Canadian college or university
If you already have a valid study permit for post-secondary study in Canada, you can use that permit to study at UBC.
As a post-secondary student, you can transfer between programs of study and institutions by simply changing your Designated Learning Institution (DLI) online via your MyCIC account.
What if I still have questions?
More guidance on study permit requirements can be found in UBC's International Student Guide.