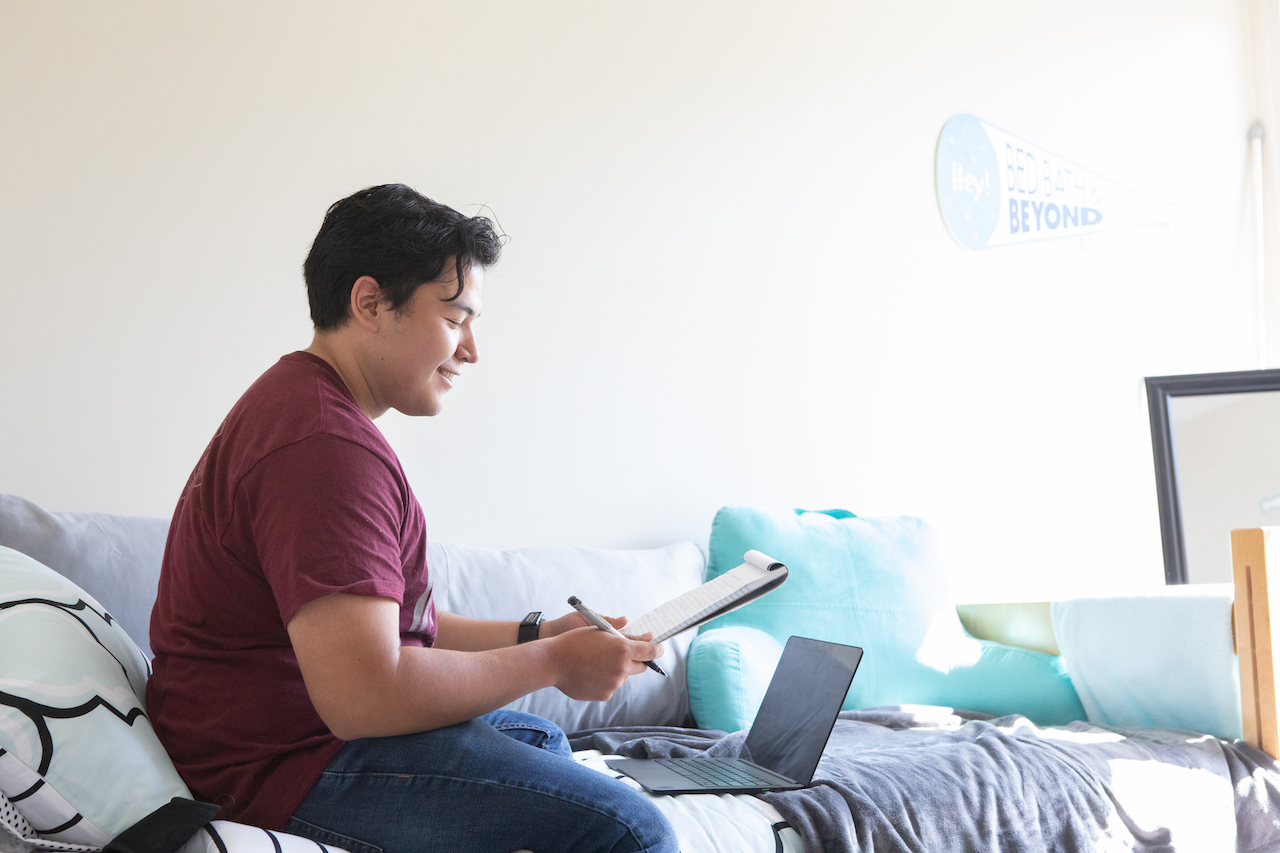 As you settle into your new school year, our UBC advisors are ready to help you plan for 2021, and the next steps in your journey to UBC.
Our advisors can answer all of your questions about the university, including admission requirements, the application process, and what life is like as a UBC Okanagan and UBC Vancouver student.
Find an event in your area
Given the current global outbreak of COVID-19, we're holding our region-specific events online. At these events, you'll get to ask us your questions about UBC, and find out information relevant to where you live and what curriculum you're studying. Keep checking back to see if more sessions have been added!
All About UBC
Find out about what makes UBC unique in this one-hour session. You'll get a great introduction to the university by hearing more about the student experience, UBC's admissions requirements, and how to apply. Feel free to invite your parents and come with your questions!
IB presentation
Learn all about how to apply to UBC with your IB. In this session, you'll learn all about what it's like to be a student at UBC, what your requirements are for IB, and the steps you'll take to apply.
Your degree at UBC
Explore our degree and program options to help you decide whether UBC is the right choice to you. You'll take part in program-specific breakout sessions which will let you interact with UBC students and faculty from the programs you're curious about. If you're not sure what you might like to study, this session will let you learn about a variety of programs and see the opportunities available in each.
Discover UBC's Okanagan campus
Learn about UBC Okanagan's tight-knit community and world-class academic experience. In these events, you'll hear from current students as they share their stories about life at UBC Okanagan, and you'll meet with UBC advisors who will walk you through the application process.
How to register
To find out if UBC is hosting an event specific to you and your area, log in or create an account on UBC's Future Student Portal. Based on your profile, we'll show you a list of all the off-campus events and online events available to you.
To register, simply click the event details button and follow the instructions to reserve a spot. You can find all of the events you're registered for anytime on the Portal homepage.
Not sure if you already have a Portal account? If you've ever attended a UBC event, or been on a campus tour, chances are you already have one. If not – don't worry! It takes just a few minutes to create an account.
Other ways to connect with UBC
If UBC isn't running any events specific to your region, there are still plenty of ways to connect:
We're looking forward to meeting you!