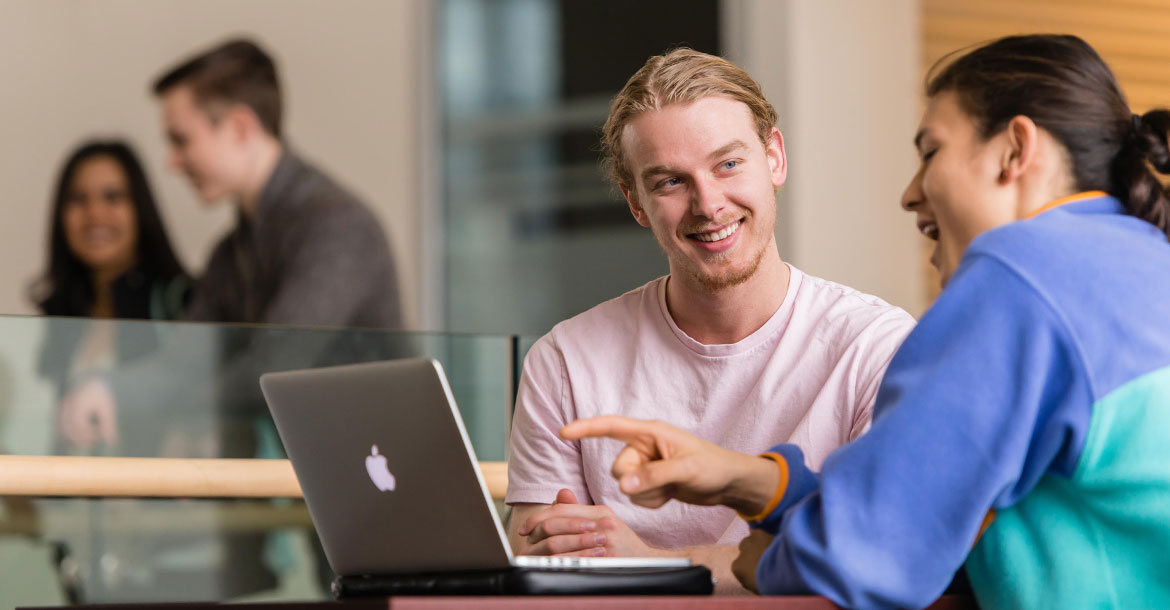 As a student coming directly from high school, one UBC orientation you won't want to miss is Jump Start! The five-day online program is designed to give you a first look at university life, let you meet your professors and academic community, and help you make your first friends.
Why Jump Start?
From August 31 to September 4, Jump Start will offer both live and pre-recorded activities to help you get familiar with UBC and your new classmates. Each day will include two to three hours of scheduled events, plus a number of sessions, socials, and other offerings that you can take part in at your own pace. Just like many of your courses at UBC, Jump Start will be using Canvas, Zoom, social media, discussion boards, and group chats to connect.
Expect trivia nights, photo challenges, scavenger hunts, social media contests, and more, as well as the chance to ask questions to your faculty members and upper-level UBC students.
Discover more about Jump Start for UBC Okanagan or UBC Vancouver students.
Registration is now open
To take part in Jump Start, complete the registration form for UBC Okanagan or UBC Vancouver as soon as possible, and pay your fee ($35 plus tax, non-refundable).
The registration fee is waived for all self-identified Aboriginal students on both campuses.
If the cost for Jump Start prohibits you from participating, please let us know by emailing jumpstart.ok@ubc.ca for UBC Okanagan, or orientations.jumpstart@ubc.ca for UBC Vancouver.
Sign up early
Jump Start registration closes on July 6, 2020 at 12 p.m. PDT for UBC Vancouver, and July 31, 2020 for UBC Okanagan, so make sure you sign up soon.