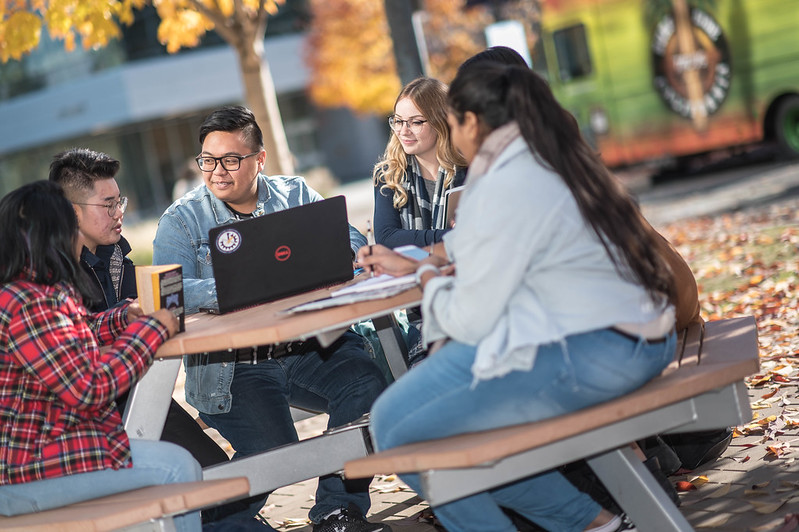 You probably already know that you can study Anthropology, English, or History as part of an Arts degree. But you probably didn't know that, at our Okanagan campus, you can take some unique programs that you wouldn't normally think of when considering an Arts degree. Not only are these programs unique, but they will give you the skills to solve today's problems and improve the world around you.
In the Indigenous Studies program, you will learn about Indigenous governance, the justice system, land claims, traditional ecological knowledge, the protection of heritage, Indigenous theory, and more.
Studying Indigenous Studies will give you the opportunity to design research projects relevant and respectful to an Indigenous community or agency and implement the project working on-site in that community or agency.
Graduates leave with the skills to pursue a career in government, Indigenous Peoples organizations, Indigenous leadership roles, and resource management.
Find out what you can do with a degree in Indigenous Studies after you graduate
Faculty Spotlight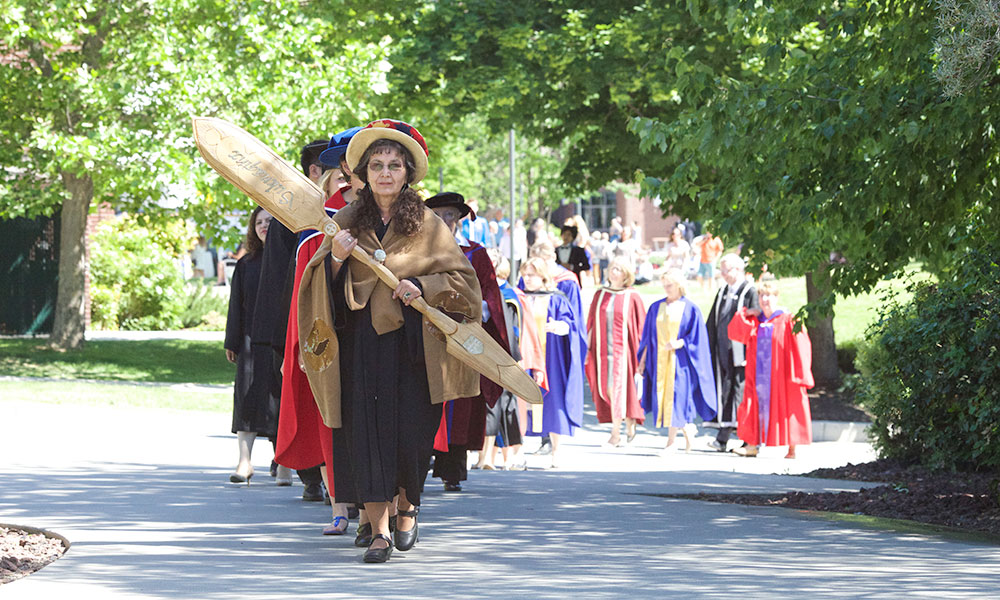 Meet Jeannette Armstrong, an Associate Professor in the Indigenous Studies program, who is also an award-winning writer, activist, novelist and poet. Her research into Indigenous philosophies and Okanagan Syilx thought and environmental ethics has been recognized locally and globally.
In the International Relations program at UBC Okanagan, you will learn how to critically examine global issues. The program is interdisciplinary and draws on political science, history, sociology, anthropology and economics. You will study nations and how they interact and develop the skills to critically assess international politics and events.
Studying International Relations at UBC Okanagan will give you the opportunity to learn from renowned faculty researchers and experts in international relations studying topics such as genocide and structural violence, gender and international political economy, humanitarian intervention, and peace building.
Graduates go on to work in diverse fields such as government, academia, business, journalism, and international development.
Find out what you can do with a degree in International Relations
Faculty Spotlight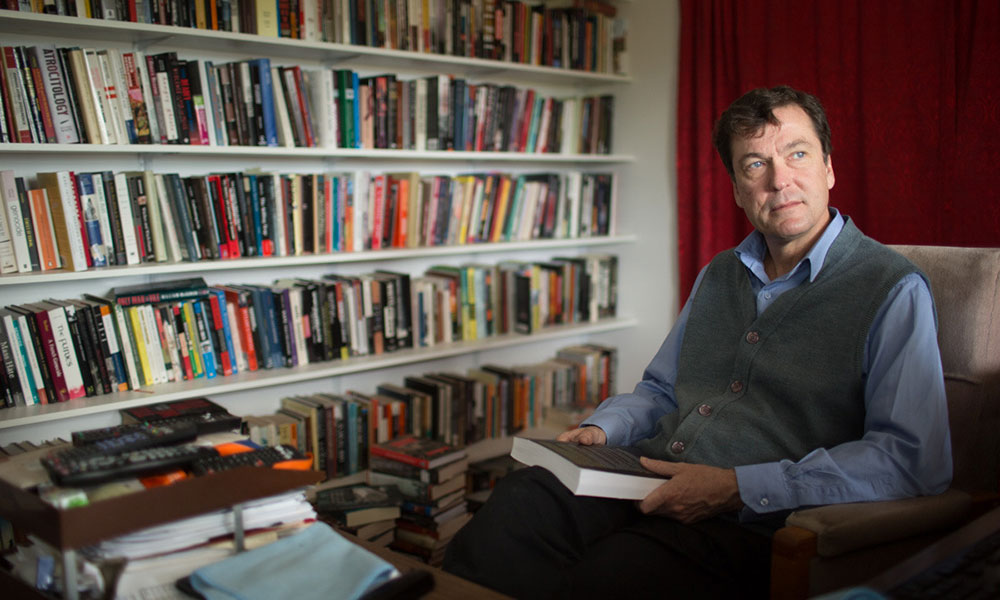 Meet Adam Jones, a Professor in the International Relations program and a widely published and acknowledged expert in the field of genocide.
The Philosophy, Politics and Economics program brings together three of the most important fields in forming our understanding of society. This degree uniquely blends these three fields to allow you to form a critical understanding and interpretation of the world.
You'll explore logic, ethics and how to question critically; the interests and institutions that form public policies and the rules by which we are governed; and how we make decisions as individuals and groups in our increasingly global world market.
With a Philosophy, Politics and Economics degree you can pursue a career in business or government, or undertake studies in law, business, commerce, journalism, social work, education, or public administration.
Find out what you can do with a degree in Philosophy, Politics, and Economics after you graduate
Student Spotlight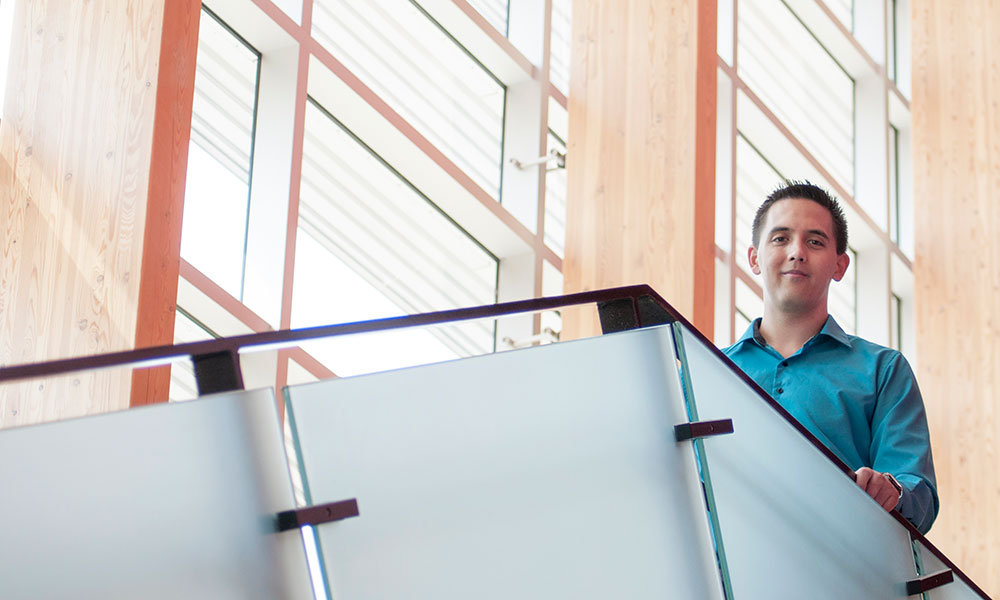 Meet Kevin Ilomin, an alum of the Philosophy, Politics and Economics (PPE) program who believes that the broad, interdisciplinary approach to learning is what makes the PPE program at UBC's Okanagan campus one of the best in Canada.
Discover how to use your artistic creativity with technology in UBC Okanagan's Computer Science BA program. Different from a BSc Computer Science degree, this program gives you the opportunity to complement your Arts degree with computer science courses.
The program appeals to student who are interested in both computer science and visual arts (game or website design), psychology (programming for cognitive science, psychology, and human and computer interactions), English (technical writing), languages (automation of text translation), philosophy (computer ethics), or law (information security and privacy, and forensics).
You will develop the skills and knowledge to pursue a variety of in-demand careers, including as an application developer, game designer, desktop publisher, animator, or quality control specialist.
Find out what you can do with a BA in Computer Science
Student Spotlight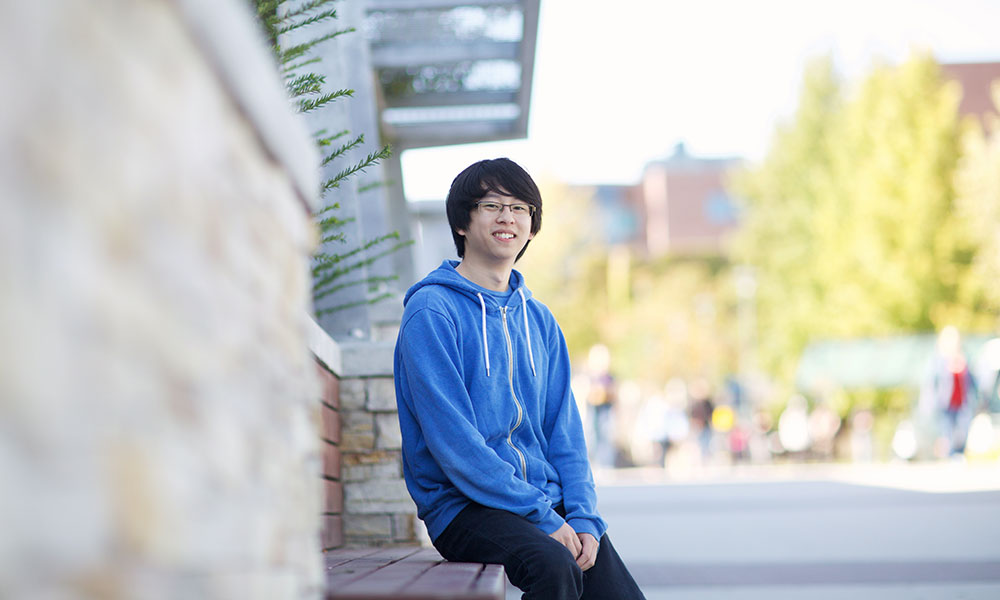 Meet Eric Huang, an undergraduate student in the Computer Science program who says that it has given him opportunities that would be hard to come by anywhere else.