Future students, families, and counsellors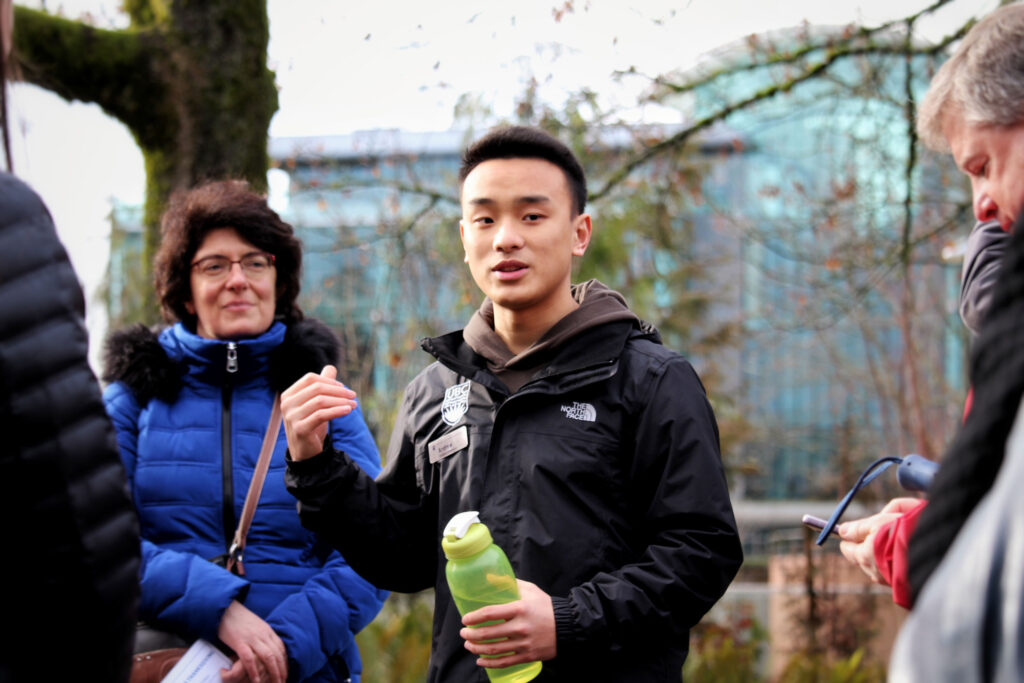 Your guided walking tour of our Vancouver campus will last 2 hours and be led by one of our friendly and knowledgeable student ambassadors. You'll have a chance to:
Visit a residence, a library, and some recreational and social facilities.
Learn more about all of the on-campus services available to students.
After the tour, an advisor will be available to answer your questions about UBC's undergraduate degrees and programs, admissions, scholarship opportunities, and more!
How to register
Check out our list of upcoming campus tours. When you're ready to register, log in or create an account to reserve your spot. Questions? Contact us.
Are you an Aboriginal student?
Let us know! We can arrange additional programming and make sure an Aboriginal advisor is available to meet with you. Please register for a tour using the button above and then contact us at aboriginal.tours@ubc.ca.