Study the fundamentals of animal behaviour, animal physiology, and examine related fields as they apply to farm, companion, and other animals. You'll learn about the role of animals in human society and the ethical, environmental, and other issues that arise, and receive training that primes you for graduate work, or admission to veterinary or human medicine.
Why this program?
Study real-world biological issues, problems, and challenges and their solutions.
Gain practical, in-the-field experience.
Receive training in research skills for graduate work.
Visit program website
Campus: Vancouver
Faculty: Faculty of Land and Food Systems
Degree: Bachelor of Science in Applied Biology
Length 4 yrs
Co-op Yes

You can combine your studies with full-time, paid work at top local and international organizations.

Honours Yes

You can study intense specialization in a single field.
As a student in Applied Animal Biology, you'll explore the field of animal science as you apply your knowledge to real-world biological issues through hands-on field work and research on farms, as well as in laboratories, animal shelters, and wildlife rehabilitation centres. The program offers the flexibility to focus on your specific interests, while equipping you with the knowledge and skills you'll need to pursue a career in this fast-growing field.
The program prepares eligible students for admission to the four-year veterinary program at the Western College of Veterinary Medicine (WCVM). International students seeking to pursue veterinary studies should note that Canada's five accredited veterinary colleges have limited admission intake, and generally apply restrictions for entry, based on residence in Canadian provinces.
Experiential learning and research
You'll have a chance to integrate your classroom learning with real-world experience through internships, practicum, and co-op placements.
Applied Animal Biology Practicum
This practicum was designed to give students the opportunity to gain real-world skills that are transferable to a wide range of jobs working with animals. Previous practicums have included placements at the Vancouver Aquarium, BC SPCA, the Wildlife Rescue Association, farms and other animal shelters, and rehabilitation centres.
Career mentorship and directed studies are other options to extend your learning.
Campus features
You'll have the opportunity to complete research at the Dairy Education and Research Centre, which provides educational opportunities and training for Canadians and international scientists and students from universities, colleges, schools, and industries, as well as for the general public. You'll engage with graduate students from UBC and institutions around the world to exchange knowledge and learn from experts in the field.
Send details
Life at UBC's Vancouver campus
Learn from world-renowned professors recognized for their research and contribution to the field of animal welfare. As a student here, you'll have access to flexible programs that allow you to choose a pathway that best meets your needs, academic goals, and interests, while studying with a small cohort of students.
Find out more
Your future
Many Applied Animal Biology graduates go on to careers in veterinary medicine, natural resource planning, ecology, agronomy, conservation, land management, organic farming, ecosystem restoration, biodiversity, and more.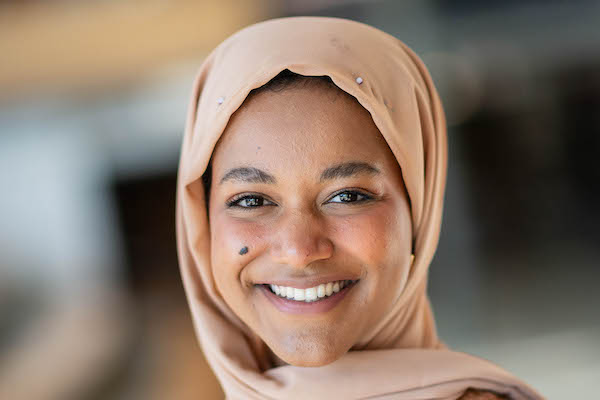 UBC stories

"In my third year I was a field research assistant in northern BC. We lived in camper vans, caught sapsuckers, took DNA samples and released them back into the wild. It was an incredible experience."

Afnan A., Alumni Read the full story
Program requirements
English-language requirements
English is the language of instruction at UBC. All prospective students must demonstrate English-language competency prior to admission. There are numerous ways to meet the English Language Admission Standard.
General admission requirements
IB Diploma Programme
Completed IB Diploma, including at least three Higher Level courses.
IB Certificate Courses
IB Certificate courses (Standard and Higher Level) may be used in an admissions average if you are graduating from a recognized high school curriculum that can be used as your basis of admission.
IB Math Applications and Interpretations SL, or IB Math Studies, do not satisfy the math requirement for admission to UBC's science-based programs, the Faculty of Management, the UBC Sauder School of Business, or the Vancouver School of Economics.
Degree-specific requirements:
Applied Biology
IB Math Analysis and Approaches SL or HL, or IB Math Applications and Interpretations HL. (IB Math Applications and Interpretations SL, or IB Math Studies, are not acceptable.)
One of IB Biology, IB Chemistry, or IB Physics
Grade 11 or equivalent Chemistry
Grade 11 or equivalent Physics (may be waived with grades of 5 in IB Chemistry and in your IB Mathematics course)
Note: Grade 11 Chemistry and Physics requirements listed are only relevant to students who are not completing the equivalent IB Diploma Chemistry and/or Physics courses.
For students studying outside of Canada, some examples of courses that may be accepted as Grade 11 equivalents are junior-level courses for American students, and IGCSE and O Level for those following British-patterned curricula.
Related courses
The following subject categories are particularly relevant for this degree. Consider taking courses in these areas in your junior year and senior year.
Language Arts
Mathematics and Computation
Sciences
Social Studies
Visit program website