Gain a deeper understanding of Asian cultures while you study history, literary and religious traditions, languages, as well as gender relations. You'll choose from diverse courses such as "Asian Horror Cinema: National Nightmares and Specters of Trauma," "The Sikhs: History, Religion and Society," and "Classical Hindu, Buddhist and Jain Myths and Legends in Translation."
Visit program website
Campus: Vancouver
Faculty: Faculty of Arts
Degree: Bachelor of Arts
Length 4 yrs
Co-op Yes

You can combine your studies with full-time, paid work at top local and international organizations.

Honours Yes

You can study intense specialization in a single field.
Asian Area Studies introduces you to the history and culture of a variety of Asian societies. You can explore literary and religious traditions, as well as gender relations in Asian cultures. Language instruction courses are offered in Chinese, Japanese, Korean, Sanskrit, Hindi, Urdu, Punjabi, Persian, and Indonesian.
Campus features
The Asian Library has the largest collection of Asian materials in Canada. Its holdings include the Puban collection of over 45,000 books and unpublished manuscripts and a serial collection of nearly 1,000 Chinese periodicals and newspapers. Among the library's treasures is the oldest book in the UBC Library system, published in China in 986 AD. The collection also includes a 50,000-volume Indic languages collection with materials in Sanskrit, Hindi, Punjabi, Urdu, Bengali, Marathi, Tamil, and Gujarati.
Send details
Your future
A UBC education will introduce you to people and ideas from around the world, open doors to new opportunities, and take you places you never imagined. You'll graduate not only with expertise in your chosen field, but with the skills you need to continue growing, learning, and evolving with your career over time.
Find out what you can do with your Asian Area Studies major.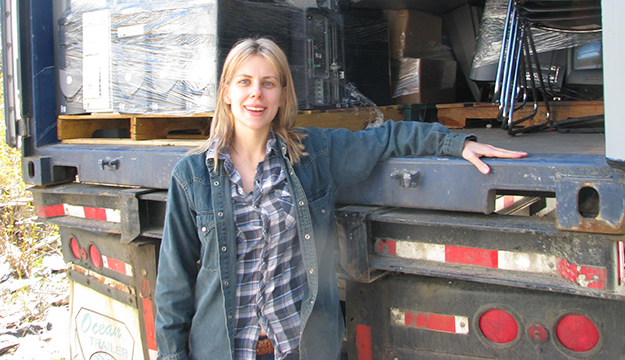 UBC stories

"Each course that I took allowed me to expand and develop my capacities and eventually I became an expert in my field of research."

Sarah Youngblutt, Anthropology and Asian Area Studies Read the full story
Program requirements
English-language requirements
English is the language of instruction at UBC. All prospective students must demonstrate English-language competency prior to admission. There are numerous ways to meet the English Language Admission Standard.
General admission requirements
Completion of the IB Diploma with a minimum score of 24 points, including at least three Higher Level courses and additional points for Extended Essay and Theory of Knowledge.
Completion of Standard Level or Higher Level English A at a minimum score of 3, where English is the primary language of instruction.
Degree-specific requirements:
Arts
No specific courses required beyond those needed for general admission
Visit program website