Astronomers and physicists study the material world and the energy that drives it, from the smallest particles like neutrinos and Higgs bosons to the very largest structures in the universe, and ultimately the universe itself. This program has a large overlap with mathematics, chemistry, biology, and engineering and can be approached from each of these angles.
Why this program?
Study at one of the top physics departments in Canada with an outstanding international reputation.
UBC is one of the few universities in the world offering an undergraduate degree in astronomy.
Pursue graduate work in astronomy, physics, or astrophysics.
Visit program website
Campus: Vancouver
Faculty: Faculty of Science
Degree: Bachelor of Science
Length 4 yrs
Co-op Yes

You can combine your studies with full-time, paid work at top local and international organizations.

Honours Yes

You can study intense specialization in a single field.
Astronomy is often considered a sub-field of physics in which principles of physics and mathematics are used to investigate the fundamental nature of the universe and its evolution; the properties of galaxies; and the birth, evolution, and death of stars and black holes.
Astronomers apply this knowledge to solve problems in navigation, space flight, and satellite communications, as well as to develop the instrumentation and techniques used to observe and collect astronomical data.
Astronomy is available at the undergraduate level as a major, or as a combined honours in Physics and Astronomy, which is strongly suggested for students wishing to pursue graduate studies in astronomy and a career in research.
Campus features
UBC has a very significant research program in astronomy and astrophysics, with several faculty globally acknowledged to be at the leading edge of cosmology research. UBC operates the Large Zenith telescope, the largest liquid mercury telescope in the world, located in one of UBC's regional forests.
Experiential learning and research
First-year physics classes are taught using the flipped-classroom model to ensure that you receive individualized help, even in larger lectures. The Department of Physics and Astronomy has a strong Outreach Program that helps run events such as the UBC Physics Olympics, the Michael Smith Challenge, and the Canadian Physics Olympiad.
Send details
Life at UBC's Vancouver campus
The Department of Physics and Astronomy is housed in the historic Hennings Building, which opened in 1947. Laboratories are generally hosted in the teaching and demo rooms of the Hebb Building and Theatre, which recently underwent renovations.
Find out more
Your future
A BSc in astronomy allows opens the door to a number of graduate programs in various physical sciences, or to professional schools such as medicine, law, or education.
Graduates from the astronomy program also have a range of career options as technical support personnel in observatories and astronomy educators, or as outreach experts at science centres and planetariums.
Program graduates
System Engineer, UrtheCast
Astrophysicist and scientific software developer, UBC Atlas Group
MSc candidate in astronomy, University of British Columbia
PhD candidate in mechanical engineering, University of British Columbia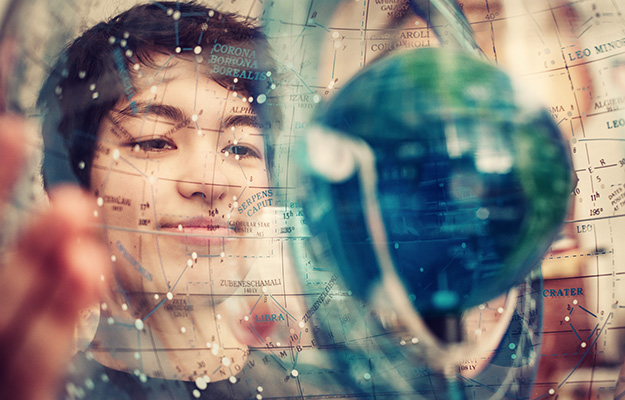 UBC stories

"My goal is to get a PhD after my master's. I'd love to work with NASA or just do research for a while, but I'd also like to do academia eventually. Dr. Matthews has given me so many opportunities, and established contacts for me with scientists around the world. I'd like to 'send the elevator back down' and be able to do that for my own students one day."

Michelle Kunimoto, Astronomy and Physics Read the full story
Program requirements
English-language requirements
English is the language of instruction at UBC. All prospective students must demonstrate English-language competency prior to admission. There are numerous ways to meet the English Language Admission Standard.
General admission requirements
IB Diploma Programme
Completed IB Diploma, including at least three Higher Level courses.
IB Certificate Courses
IB Certificate courses (Standard and Higher Level) may be used in an admissions average if you are graduating from a recognized high school curriculum that can be used as your basis of admission.
IB Math Applications and Interpretations SL, or IB Math Studies, do not satisfy the math requirement for admission to UBC's science-based programs, the Faculty of Management, the UBC Sauder School of Business, or the Vancouver School of Economics.
Degree-specific requirements:
Science
IB Math Analysis and Approaches SL or HL, or IB Math Applications and Interpretations HL (IB Math Applications and Interpretations SL, or IB Math Studies, are not acceptable)
One of IB Biology, IB Chemistry, or IB Physics
Grade 11 or equivalent Chemistry, and
Grade 11 or equivalent Physics (may be waived with grades of 5 in IB Chemistry and in your IB Mathematics course)
Note: Grade 11 Chemistry and Physics requirements listed are only relevant to students who are not completing the equivalent IB Diploma Chemistry and/or Physics courses.
For students studying outside of Canada, some examples of courses that may be accepted as Grade 11 equivalents are junior-level courses for American students, and IGCSE and O Level for those following British-patterned curricula.
Related courses
The following subject categories are particularly relevant for this degree. Consider taking courses in these areas in your junior year and senior year.
Language Arts
Mathematics and Computation
Sciences
Visit program website