Chemical Engineering fuses the physical and chemical sciences with mathematics, process engineering, design, and economics. You'll learn how to design, build, and operate the manufacturing and industrial processes used to create the products and services essential to everyday life – from energy, food, and fertilizers to pharmaceuticals, plastics, and paper.
Visit program website
Campus: Vancouver
Faculty: Faculty of Applied Science (Engineering)
Degree: Bachelor of Applied Science (Engineering)
Length 4 yrs
Co-op Yes

You can combine your studies with full-time, paid work at top local and international organizations.

Honours No

You can study intense specialization in a single field.
The program's objective is to provide an outstanding and distinctive education in chemical engineering, through a comprehensive and progressive range of academic courses and activities that respects society's needs. Selection of electives from a range of topics prepares chemical engineers for meaningful, satisfying and productive careers in industry, government and academia in British Columbia, Canada and other regions of the world. The Chemical Engineering degree program puts emphasis on the analysis, design, process control and operation of efficient chemical processes within resource-based industries such as oil & gas, pulp & paper, petro-chemical, polymers, inorganic chemicals and fertilizers. In addition, pollution prevention and reduction in industrial processes and systems is emphasized.
The program places emphasis on sustainable engineering in the curriculum. Sustainability principles are integrated in individual courses and in dedicated specific technical electives. In addition, the students are engaged in sustainability projects overseen by the Department's Sustainability Club.
On completing their first year of Engineering, undergraduate students can apply to one of the two programs in the Department of Chemical and Biological Engineering:
Chemical Engineering
Chemical & Biological Engineering
Both programs are accredited and lead to a Bachelor of Applied Science (BASc) degree in their respective areas.
Graduates are eligible, after appropriate industrial experience, for registration as Professional Engineers.
Campus features
The Chemical & Biological Engineering Building is a new building with undergraduate laboratories equipped to introduce and teach students the concepts of unit operations and processes. A week long third-year field trip is offered in collaboration with British Columbia and Alberta companies to introduce students to industrial operations.
There are over 300 undergrad students in the Chemical and Chemical & Biological Engineering program.  The Department also offers programs leading to the Master of Engineering (M.Eng.), Master of Science (M.Sc.), Master of Applied Science (M.A.Sc.) and Doctor of Philosophy (Ph.D.) degrees in a number of areas of specialization within chemical and biological engineering. The Department is actively engaged in applied research in chemical and biological engineering, supported in part by external funding of about $6 million a year.
Send details
Your future
Your career opportunities will vary widely across a range of fields including manufacturing and processing, energy, healthcare, pulp and paper, oil and gas, agriculture, plastics and composite materials, and environmental management, and others.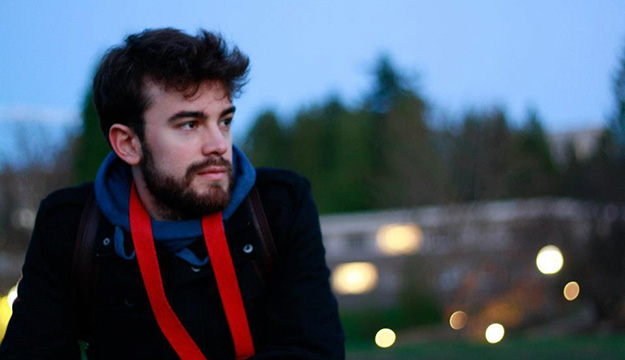 UBC stories

"Here I have a chance to work with great researchers in hi-tech labs that will certainly increase my knowledge and increase my chances for good jobs when I go back to Brazil."

Hívio Silva, Chemical Engineering Read the full story
Program requirements
English-language requirements
English is the language of instruction at UBC. All prospective students must demonstrate English-language competency prior to admission. There are numerous ways to meet the English Language Admission Standard.
General admission requirements
IB Diploma Programme
Completed IB Diploma, including at least three Higher Level courses.
IB Certificate Courses
IB Certificate courses (Standard and Higher Level) may be used in an admissions average if you are graduating from a recognized high school curriculum that can be used as your basis of admission.
IB Math Applications and Interpretations SL, or IB Math Studies, do not satisfy the math requirement for admission to UBC's science-based programs, the Faculty of Management, the UBC Sauder School of Business, or the Vancouver School of Economics.
Degree-specific requirements:
Applied Science (Engineering)
IB Math Analysis and Approaches SL or HL, or IB Math Applications and Interpretations HL. (IB Math Applications and Interpretations SL, or IB Math Studies, are not acceptable.)
IB Chemistry 
IB Physics 
Academically strong candidates missing either IB Chemistry or IB Physics may be evaluated on a case-by-case basis
Related courses
The following subject categories are particularly relevant for this degree. Consider taking courses in these areas in your junior year and senior year.
Language Arts
Mathematics and Computation
Sciences
Visit program website