Explore how the planet works and its deep history, then discover how to deploy that knowledge to benefit society and the environment. You'll study the nature and properties of Earth systems, while learning how to apply scientific knowledge from a broad range of disciplines.
Visit program website
Campus: Okanagan
Faculty: Irving K. Barber Faculty of Science
Degree: Bachelor of Science
Length 4 yrs
Co-op Yes

You can combine your studies with full-time, paid work at top local and international organizations.

Honours Yes

You can study intense specialization in a single field.
Develop an understanding of the fundamental natural processes that shape Earth and its environment, and an appreciation of how humans are influencing its future. The Earth and Environmental Sciences program allows you the flexibility to pursue your interests, from the solid earth sciences to the environment. Choose from courses covering mineral resources, water resources, river hydrology, climate and paleo-climate, hydrogeology, land use management, environmental assessment, geochemistry, and other topics. By the time you graduate, you'll have gained skills in experimentation, observation, data collection, laboratory techniques, and spatial data analysis, and learned how to integrate multiple information sources and communicate your conclusions.
As a Bachelor of Science student on UBC's Okanagan campus, you can choose a major, honours, or minor in Earth and Environmental Sciences. Complement your major with a minor in topics such as Biology, Data Science, Environmental Chemistry, or Geography. Or choose courses that meet the academic requirements you need to register as a Professional Geoscientist or Professional Agrologist.
Experiential learning and research
Work with renowned UBC faculty members on research projects related to hydrology, geomorphology, geochemistry, environmental systems, and tectonics. Or study at other universities around the world through the Go Global program.
In your third or fourth year of study, you'll have the option of completing directed studies and conducting independent readings and research. If you choose the honours option, you'll undertake an independent research project under the supervision of a faculty member. The Irving K. Barber Faculty of Science holds an annual undergraduate research conference on UBC's Okanagan campus to showcase student research projects.
Campus features
The Department of Earth, Environmental and Geographic Sciences is home to a wide range of research facilities:
In addition, individual faculty members have active research programs backed by modern laboratory facilities, including the Complex Environmental Systems Lab, the PALEO Lab, and the
Structural Geology and Tectonics Group.
Send details
Life at UBC's Okanagan campus
On UBC's Okanagan campus, you'll gain all the benefits of attending a globally respected university while studying in a close-knit learning community. Modern on-campus residences are close to academic supports, and surrounded by hiking and biking trails, sandy beaches, and vast lakes. Take part in on-campus events, volunteer in the community, or explore the outdoors.
Find out more
Your future
You'll graduate with a broad foundation in earth and environmental sciences and be well positioned to access multiple career paths. As an Earth and Environmental Sciences graduate, you could work for:
Mineral exploration and resource extraction companies
Environmental and geotechnical consulting firms
Provincial and federal geological surveys
Provincial and federal ministries that oversee environment, habitat, and land use
Government research laboratories
Universities and colleges
Program graduates
Hydrogeology Consultant, BGC Engineering Inc.
President and CEO, HEG Exploration Services Inc.
Project Manager, Golder Associates
Section Head, Ministry of Forests, Lands, Natural Resource Operations and Rural Development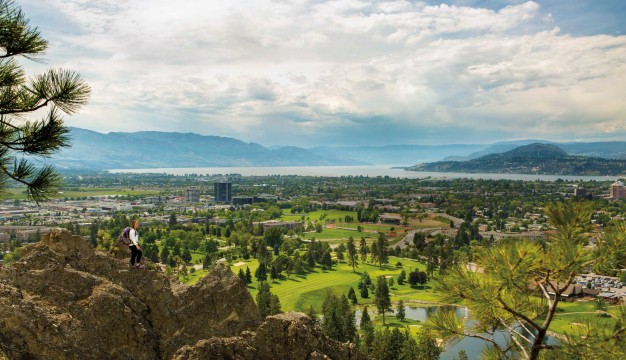 UBC stories

"One year after graduation, I am now working full time for MiEnergy, a renewable energy company in Saskatoon where I have a dynamic role that includes installation, communications and marketing, as well as project coordination."

Jenna Gall, Earth and Environmental Sciences Read the full story
Program requirements
English-language requirements
English is the language of instruction at UBC. All prospective students must demonstrate English-language competency prior to admission. There are numerous ways to meet the English Language Admission Standard.
General admission requirements
Completion of the IB Diploma with competitive scores, including at least three Higher Level courses and additional points for Extended Essay and Theory of Knowledge.
Completion of Standard Level or Higher Level English A at a minimum score of 3, where English is the primary language of instruction. (If you are an international student with a score of less than 3 in IB English A [SL or HL], or you are taking English B [SL or HL], you may be eligible for UBC Vantage One programs.)
Degree-specific requirements:
Science
IB Mathematics minimum grade of 3, excluding IB Math Studies*
IB Biology, IB Chemistry, or IB Physics
Grade 11/junior-level Chemistry
Grade 11/junior-level Physics is strongly recommended
* If your intended start year is 2021:IB Math Analysis and Approaches SL, IB Math Analysis and Approaches HL, or IB Math Applications and Interpretations HL. IB Math Applications and Interpretations SL will not satisfy the requirement.
Related courses
The following subject categories are particularly relevant for this degree. Consider taking courses in these areas in your junior year and senior year.
Language Arts
Mathematics and Computation
Sciences
Visit program website