Electrical engineers impact myriad aspects of our lives. They make essential medical equipment, design wireless communications networks, and invent new ways to generate and conserve energy. Learn essential skills in electronics, circuit analysis, and electromagnetics, and after your first year, customize your program by taking specialized courses in nanotechnology, biomedical engineering, or renewable energy.
This program is also offered at UBC's
Okanagan Campus
Find out more
Visit program website
Campus: Vancouver
Faculty: Faculty of Applied Science (Engineering)
Degree: Bachelor of Applied Science (Engineering)
Length 4 yrs
Co-op Yes

You can combine your studies with full-time, paid work at top local and international organizations.

Honours No

You can study intense specialization in a single field.
Electrical Engineering consists of three eight-month academic sessions either following first year Engineering or following a transfer program from first year Science. The second year is common to both Electrical Engineering and Computer Engineering. Some undergraduate curriculum changes will emphasize laboratory work and engineering design, without detracting from the program's strong analytical base. You can select one of the following options: Biomedical Engineering, Nanotechnology & Microsystems, or Electrical Energy Systems,  as well as a Minor in Honours Mathematics.
Specializations
Biomedical Engineering Option
Campus features
The challenging Electrical Engineering and Computer Engineering undergraduate program attracts some of the university's best students. Each year, several of these students win scholarship awards. Our student design teams regularly win prizes in regional, national, and international design competitions.
Send details
Your future
Your career opportunities will vary widely across a range of fields including biomedicine, hardware design, automotive power, electronics, power systems design, autonomous robots, communications and network technology, and software design, and others.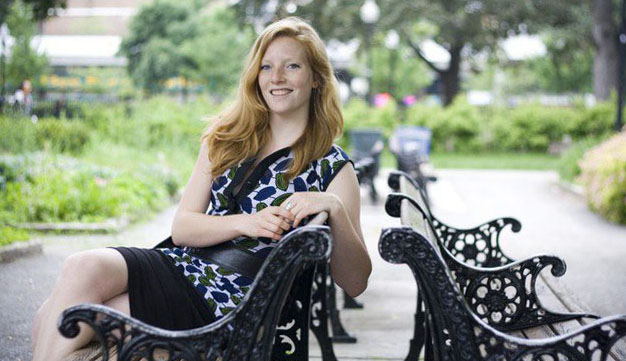 UBC stories

Before Annelies graduated, she was already well on her way to reaching her goal of being an entrepreneur and an engineer. She'd already founded Kaizen Biomedical, developed a product called MobiChill, and worked with Engineers Without Borders.

Annelies Tjebbes, Electrical Engineering Read the full story
Program requirements
English-language requirements
English is the language of instruction at UBC. All prospective students must demonstrate English-language competency prior to admission. There are numerous ways to meet the English Language Admission Standard.
General admission requirements
IB Diploma Programme
Completed IB Diploma, including at least three Higher Level courses.
IB Certificate Courses
IB Certificate courses (Standard and Higher Level) may be used in an admissions average if you are graduating from a recognized high school curriculum that can be used as your basis of admission.
IB Math Applications and Interpretations SL, or IB Math Studies, do not satisfy the math requirement for admission to UBC's science-based programs, the Faculty of Management, the UBC Sauder School of Business, or the Vancouver School of Economics.
Degree-specific requirements:
Applied Science (Engineering)
IB Math Analysis and Approaches SL or HL, or IB Math Applications and Interpretations HL. (IB Math Applications and Interpretations SL, or IB Math Studies, are not acceptable.)
IB Chemistry 
IB Physics 
Academically strong candidates missing either IB Chemistry or IB Physics may be evaluated on a case-by-case basis
Related courses
The following subject categories are particularly relevant for this degree. Consider taking courses in these areas in your junior year and senior year.
Language Arts
Mathematics and Computation
Sciences
Visit program website