Choose to major in English Literature, English Language, or Language and Literature. As an English student, you'll study the history and structure of English, rhetoric and discourse, literary studies, and much more.
This program is also offered at UBC's
Okanagan Campus
Find out more
Why this program?
Small class sizes (fewer than 50 students per class)
Capstone seminars for all majors
Dozens of electives to choose from, including Shakespeare Now, Medieval Tolkien, Fantasy Fiction, Victorian Fairy Tales, Literary Forgeries, and more
Award-winning faculty, including Killam Teaching Prize winners, Royal Society of Canada members, University Research Chairs, and Canada Research Chairs
Visit program website
Campus: Vancouver
Faculty: Faculty of Arts
Degree: Bachelor of Arts
Length 4 yrs
Co-op Yes

You can combine your studies with full-time, paid work at top local and international organizations.

Honours Yes

You can study intense specialization in a single field.
As an English major, you'll study literature written in English from around the world – from the earliest medieval riddles to contemporary slam poetry. You'll also have the opportunity to study the English language: its roots, its patterns, and its uses in politics and social media. If you're an English major or honours student, you'll encounter the past and present of imaginative literature and understand how our language makes meaning. You'll learn to read intelligently, to write lucidly, to imagine and to understand cultures, to work in teams, to ask good questions, and to learn independently.
Experiential learning and research
As an English student, you can choose to take your learning in any number of directions:
Seminars: Attend student-centred seminars with opportunities for independent research.
Student-directed seminars: Take the seminar experience one step further and design your own course!
Honours thesis: Write an undergraduate thesis, working one-on-one with a professor.
Community engagement courses: Gain real-world experience with experiential learning opportunities in First Nations communities, literary collectives, local high schools, and more.
Book history courses: Learn how to use a printing press in a book history course.
Campus features
As an English student on UBC's Vancouver campus, you'll have access to key on-campus resources, including:
Send details
Life at UBC's Vancouver campus
As an English student on UBC's Vancouver campus, you'll be part of one of the broadest, deepest, most personal, and most flexible programs at UBC, with dozens of electives and pathways and small-class options. You'll gain a deep understanding of the literature of the English-speaking world in historical and contemporary perspectives.
Find out more
Your future
As an English graduate, you'll be culturally literate, imaginative, well read, articulate, and able to confidently communicate, analyze, synthesize, and create. UBC's English graduates go on to find jobs in secondary and post-secondary education, journalism, new media, technology, advertising, library sciences, government, politics, law, business, and not-for-profits. Some start their own businesses. Some run for elected office. The sky's the limit!
Program graduates
Head, Rare Books and Special Collections, Irving K. Barber Learning Centre, UBC
Senior Designer, Next Devices and Experiences, Microsoft
Director, Partnerships and Partner Relations, WE
Vancouver Bureau Chief, National News, CTV
Copy Director, Aritzia
Senior Communications and Reporting Specialist, Teck Resources
Senior Communications Manager, Doctors of British Columbia
Executive Director, Office of the President, Simon Fraser University
Vice President, Global Brand Marketing, Jack Morton Worldwide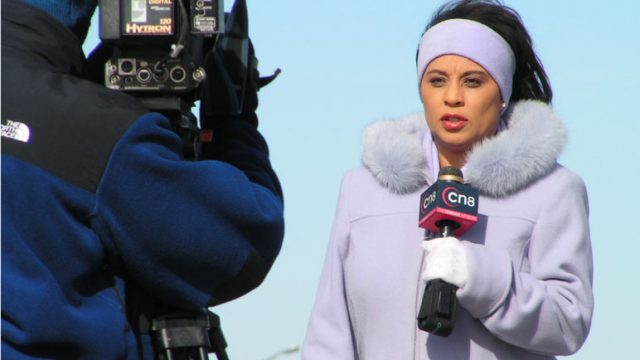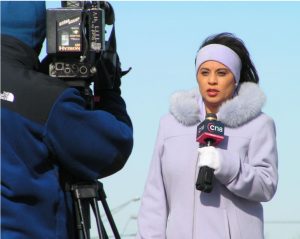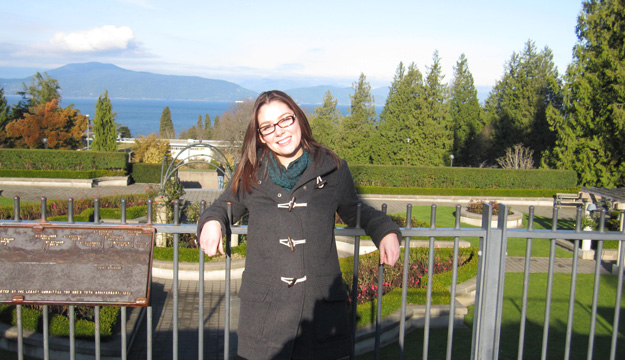 UBC stories

"My undergraduate career at UBC was a wonderful preparation for graduate school. I was able to walk into an actual graduate seminar without being intimidated by the idea of leading a discussion or presenting my ideas to a small, yet discerning, group of students and professors."

Stephanie McGee, English Read the full story
Program requirements
English-language requirements
English is the language of instruction at UBC. All prospective students must demonstrate English-language competency prior to admission. There are numerous ways to meet the English Language Admission Standard.
General admission requirements
IB Diploma Programme
Completed IB Diploma, including at least three Higher Level courses.
IB Certificate Courses
IB Certificate courses (Standard and Higher Level) may be used in an admissions average if you are graduating from a recognized high school curriculum that can be used as your basis of admission.
IB Math Applications and Interpretations SL, or IB Math Studies, do not satisfy the math requirement for admission to UBC's science-based programs, the Faculty of Management, the UBC Sauder School of Business, or the Vancouver School of Economics.
Degree-specific requirements:
Arts
No specific courses required beyond those needed for general admission
Related courses
The following subject categories are particularly relevant for this degree. Consider taking courses in these areas in your junior year and senior year.
Language Arts
Mathematics and Computation
Second Languages
Social Studies
Visual and Performing Arts
Visit program website