Gain an understanding of the histories, contemporary realities, and political concerns of Indigenous peoples in Canada and beyond. This interdisciplinary program reflects the belief that deep understanding and ethical engagement are central to the well-being of resurgent Indigenous communities and foundational to more respectful Indigenous-settler relations.
This program is also offered at UBC's
Okanagan Campus
Find out more
Why this program?
Gain experience with Indigenous political theory and politics, aesthetics, literature, and contemporary social concerns, in the classroom and in community
Combine rigorous critical scholarship with ethical community engagement.
Complete a research practicum as part of your studies.
Visit program website
Campus: Vancouver
Faculty: Faculty of Arts
Degree: Bachelor of Arts
Length 4 yrs
Co-op Yes

You can combine your studies with full-time, paid work at top local and international organizations.

Honours No

You can study intense specialization in a single field.
First Nations and Indigenous Studies is an interdisciplinary program, open to all undergraduate students. You will enrol in a set of core courses that focus on topics and approaches central to First Nations communities, as well as select from a list of relevant courses in other departments.
Fourth-year First Nations and Indigenous Studies students complete a 6-credit research practicum in partnership with an Aboriginal organization. The practicum provides valuable experience in designing, negotiating, and implementing research projects that respond to community needs.
You can select Major or Minor concentrations, as well as Double Major or Major-Minor options that complement your other interests.
Campus features
The First Nations House of Learning is located in the First Nations, a unique building that reflects the architectural traditions of the Northwest Coast. The Longhouse allows Aboriginal students to study in an environment which reflects Aboriginal traditions and cultures. It houses the Xwi7xwa Library, the Native Indian Teacher Education Program (NITEP), and the UBC First Nations Student Association.
Send details
Life at UBC's Vancouver campus
First Nations and Indigenous Studies faculty are deeply committed to sharing their knowledge and experience with their students. Learn from faculty members who are dedicated to instilling in their students an appreciation of rigorous, ethical scholarship, and a willingness to apply their learning meaningfully well beyond graduation.
Find out more
Your future
As a student in the interdisciplinary FNIS program, you will gain a comprehensive education in Indigenous political theory and politics, aesthetics, literature, and contemporary social concerns, as well as in relevant topics from other departments. With this solid foundation, career opportunities include such varied vocations as cultural resource manager, youth worker, media consultant, student/academic advisor, museum curator, community support worker, and more. Graduates of the FNIS program have been successful in gaining admission to competitive graduate programs throughout North America and abroad.
Program graduates
Program assistant, Institute for Critical Indigenous Studies UBC
Academic project manager, St. John's College UBC and UBC Student Housing and Hospitality Services
Research assistant, Indian Residential School History and Dialogue Centre
Coordinator, Homeward Trust Edmonton
Aboriginal initiatives coordinator, CTLT, UBC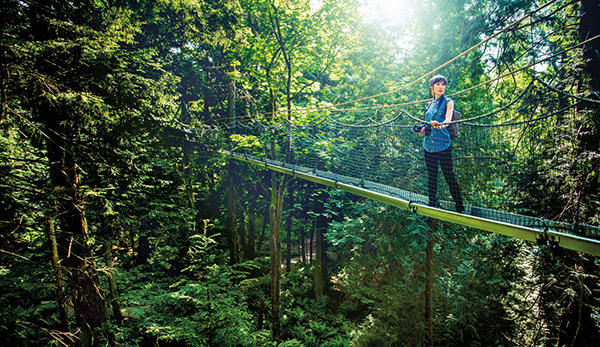 UBC stories

"Before UBC and the First Nations Studies program, I hadn't even considered the possibility that I could pursue a career in filmmaking. After being introduced to the world of independent Indigenous cinema, I realized there was so much more out there for me. I could be a storyteller in ways I had never imagined."

Elle-Máijá Tailfeathers, First Nations Studies (minor in Women's and Gender Studies) Read the full story
Program requirements
English-language requirements
English is the language of instruction at UBC. All prospective students must demonstrate English-language competency prior to admission. There are numerous ways to meet the English Language Admission Standard.
General admission requirements
IB Diploma Programme
Completed IB Diploma, including at least three Higher Level courses.
IB Certificate Courses
IB Certificate courses (Standard and Higher Level) may be used in an admissions average if you are graduating from a recognized high school curriculum that can be used as your basis of admission.
IB Math Applications and Interpretations SL, or IB Math Studies, do not satisfy the math requirement for admission to UBC's science-based programs, the Faculty of Management, the UBC Sauder School of Business, or the Vancouver School of Economics.
Degree-specific requirements:
Arts
No specific courses required beyond those needed for general admission
Related courses
The following subject categories are particularly relevant for this degree. Consider taking courses in these areas in your junior year and senior year.
Language Arts
Mathematics and Computation
Second Languages
Social Studies
Visual and Performing Arts
Visit program website