Canada is well-positioned to seize opportunities in the emerging bioeconomy because of its global leadership in forestry and agriculture, access to biomass, and skilled workforce. The Bachelor of Science in Forest Bioeconomy Sciences and Technology (BEST) is the country's first comprehensive program focused on the growing bioeconomy.
Why this program?
Be part of Canada's first comprehensive program focused on the growing bioeconomy
Study the scientific, economic, and policy issues related to the bioeconomy and sustainability
Experience a mix of classroom lectures and hands-on learning through labs and field trips
Visit program website
Campus: Vancouver
Faculty: Faculty of Forestry
Degree: Bachelor of Science in Forest Bioeconomy Sciences and Technology
Length 4 yrs
Co-op Yes

You can combine your studies with full-time, paid work at top local and international organizations.

Honours No

You can study intense specialization in a single field.
Bioeconomy refers to the parts of the economy that involve the production of renewable biological resources (e.g., wood, plants, wood waste, and organic waste) that are transformed into valuable products (e.g., biofuels, bioplastics, textiles, food additives, and medicine).
UBC's Bachelor of Science in Forest Bioeconomy Sciences and Technology (BEST) is the first degree in Canada to provide a multidisciplinary and comprehensive education that's focused on the scientific, economic, and policy issues related to the growing bioeconomy and creating a sustainable future. As a student in this program you'll gain a solid foundation for the innovative design and development of renewable materials, energy, and sustainable land-use strategies.
Experiential learning and research
As a BEST student, you'll gain hands-on learning through labs, field trips, and a capstone project (BEST 403). You also have the option to minor in Commerce.
Campus features
UBC's Vancouver campus is home to the Centre for Advanced Wood Processing, Canada's national centre of excellence for wood products, and the BioProducts Institute, a research cluster focused on viable pathways from renewable and sustainable biomass to bio-based materials, chemicals, and fuels.
The Faculty of Forestry also has two major research forests in British Columbia, totalling 15,000 hectares or more than 30,000 acres.
Send details
Life at UBC's Vancouver campus
Surrounded by 750 hectares of forest, UBC offers the chance to study in a forested environment. Learn from award-winning faculty members in the nature-inspired Forest Sciences Centre, whose main atrium and study area feature giant live plants and a large skylight supported by massive wood beams. As a Faculty of Forestry student, you'll also have access to two research forests for field schools and other learning opportunities.
Find out more
Your future
By 2030, there will be up to 1 million new bioeconomy jobs in the European Union alone. As a BEST graduate, you will be familiar with key facets of the bioeconomy and possess the skills required to work in energy, design and develop renewable materials, and establish leading land-use strategies. Possible job titles include:
Energy engineer
Community energy specialist
Biomass conversion and processing technologist
Product sustainability specialist
Carbon compliance specialist
Technology development advisor
Environmental sustainability consultant
Fermentation scientist
Laboratory operator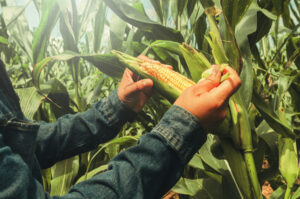 Program requirements
English-language requirements
English is the language of instruction at UBC. All prospective students must demonstrate English-language competency prior to admission. There are numerous ways to meet the English Language Admission Standard.
General admission requirements
IB Diploma Programme
Completed IB Diploma, including at least three Higher Level courses.
IB Certificate Courses
IB Certificate courses (Standard and Higher Level) may be used in an admissions average if you are graduating from a recognized high school curriculum that can be used as your basis of admission.
Students who complete the IB Diploma in English are required to achieve a minimum score of 3 in an IB Group 1 English course at either Standard or Higher Level. (If you are an international student with a score of less than 3, you may be eligible for UBC Vantage One programs.)
IB Math Applications and Interpretations SL, or IB Math Studies, do not satisfy the math requirement for admission to UBC's science-based programs, the Faculty of Management, the UBC Sauder School of Business, or the Vancouver School of Economics.
Degree-specific requirements:
Forestry; Forest Bioeconomy Sciences and Technology; Forest Sciences; Natural Resources Conservation; Urban Forestry
IB Math Analysis and Approaches SL or HL, or IB Math Applications and Interpretations HL. (IB Math Applications and Interpretations SL, or IB Math Studies, are not acceptable.)
One of IB Biology, IB Chemistry, or IB Physics 
Grade 11 or equivalent Chemistry, and
Grade 11 or equivalent Biology (strongly recommended) or Physics
Note: Grade 11 Chemistry and Physics requirements listed are only relevant to students who are not completing the equivalent IB Diploma Chemistry and/or Physics courses.
For students studying outside of Canada, some examples of courses that may be accepted as Grade 11 equivalents are junior-level courses for American students, and IGCSE and O Level for those following British-patterned curricula.
Related courses
The following subject categories are particularly relevant for this degree. Consider taking courses in these areas in your junior year and senior year.
Language Arts
Mathematics and Computation
Sciences
Visit program website