Enhance your spoken and written French skills as you study literature, culture, and linguistics. You'll take courses that range from African and Caribbean literature to Quebecois literature, from fiction to cinema, and much more.
This program is also offered at UBC's
Okanagan Campus
Find out more
Why this program?
Join 200 million French speakers worldwide by speaking one of the principal languages of diplomacy, especially in Canada.
Gain access to great works of French literature, art, cinema, music, fashion, and cuisine.
Explore Francophone culture and literature around the world—from Quebec to the Caribbean, and more.
Visit program website
Campus: Vancouver
Faculty: Faculty of Arts
Degree: Bachelor of Arts
Length 4 yrs
Co-op Yes

You can combine your studies with full-time, paid work at top local and international organizations.

Honours Yes

You can study intense specialization in a single field.
The French program, and its minor and honours options, are designed to enhance your active communication skills and develop your appreciation of Francophone culture and literature, including those in Canada, France, Africa, and the Caribbean. Whether you're a complete beginner or a native speaker, you'll find a rich selection of language and literature courses that will fit your level and interests.
After developing your French language proficiency for practical uses such as travelling, you can explore French literature and the progression of the language as it evolved from Latin in the years of complex life in Medieval France. Modern French cultures offer vibrant literature and distinct societies in Québec, Manitoba, Louisiana, North Africa, sub-Saharan Africa, the Caribbean, and in France's overseas regions, among others.
A French degree will teach you about connection, communication, and community. It often pairs well with majors or minors in other languages, or with subjects such as Political Science, International Relations, History, Canadian Studies, Linguistics, Arts, Film Studies, Music, and more.
Experiential learning
Go Global allows you to study abroad, bringing course content to life with hands-on learning. You can experience French language and culture by immersing yourself in a French-speaking country or province for several weeks. UBC has study exchange agreements with several universities in France, Belgium, Switzerland and Québec.
Campus features
UBC's world-class library has exceptional holdings in French and Québécois literature, as well as works on the history of the French language and dialectology, which are among the best in Canada. Among others, it has:
Collections of French literature throughout history, particularly the 18th century and modern Québécois literature.
A French Revolution Collection of original pamphlets from the era, exploring the start of the French Revolution in 1789, the political power of the printing press, the Revolution as portrayed on the stage and in music of the time, and the final days of King Louis XVI.
Send details
Life at UBC's Vancouver campus
UBC's Vancouver campus offers many resources that complement and extend the French program. Live in France and teach English through the Language Assistant Program offered in partnership with the French Government. Go on exchange through Go Global's study abroad programs. Start a conversation exchange with a native speaker through UBC's Tandem Language Exchange Program. Continue on to UBC's Faculty of Education and get your teachers' training. Participate in the many activities offered by the Centre de la Francophonie.
Find out more
Your future
Many graduates will find careers as French language teachers in the K-12 school system. Others will work in university teaching and administration positions, translation companies, bilingual federal and provincial administrations, tourism, radio and television, libraries, and many companies across Canada and internationally.
You will develop transferable skills that can be applied to a variety of contexts, including language proficiency, cultural awareness, international and intercultural know-how, critical thinking and problem solving, research skills, and communication skills.
Program graduates
Career Advisor, Faculty of Law, University of Calgary
Teacher, Okanagan Valley School District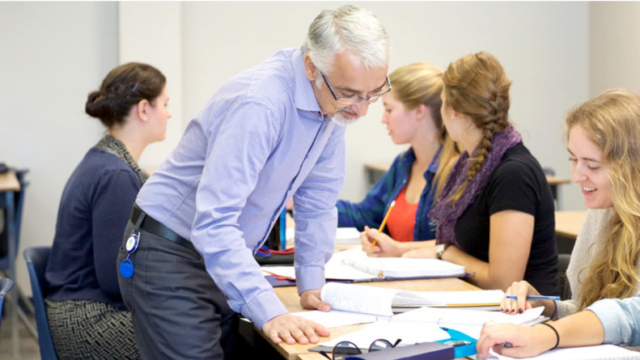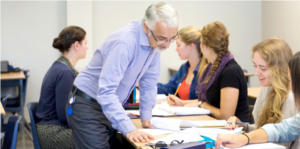 Program requirements
English-language requirements
English is the language of instruction at UBC. All prospective students must demonstrate English-language competency prior to admission. There are numerous ways to meet the English Language Admission Standard.
General admission requirements
IB Diploma Programme
Completed IB Diploma, including at least three Higher Level courses.
IB Certificate Courses
IB Certificate courses (Standard and Higher Level) may be used in an admissions average if you are graduating from a recognized high school curriculum that can be used as your basis of admission.
IB Math Applications and Interpretations SL, or IB Math Studies, do not satisfy the math requirement for admission to UBC's science-based programs, the Faculty of Management, the UBC Sauder School of Business, or the Vancouver School of Economics.
Degree-specific requirements:
Arts
No specific courses required beyond those needed for general admission
Related courses
The following subject categories are particularly relevant for this degree. Consider taking courses in these areas in your junior year and senior year.
Language Arts
Mathematics and Computation
Second Languages
Social Studies
Visual and Performing Arts
Visit program website