Learn about the world and our place in it through a deeper understanding of sexuality, femininity, embodiment and social justice. This dynamic program draws from across the humanities and social sciences.
Why this program?
Complete directed studies, where you will conduct independent research, culminating in a major project.
Complete a co-op job placement to build your resumé, gain beneficial skills, and expand your professional network.
Volunteer as a research assistant with one of UBC's renowned faculty researchers studying sexuality, femininity, and social justice.
Visit program website
Campus: Okanagan
Faculty: Irving K. Barber School of Arts and Sciences
Degree: Bachelor of Arts
Length 4 yrs
Co-op Yes

You can combine your studies with full-time, paid work at top local and international organizations.

Honours No

You can study intense specialization in a single field.
Gender and Women's Studies is an interdisciplinary field of study focusing on the historical and contemporary role of gender in global cultures. Part of the Community, Culture, and Global Studies (CCGS) academic unit, this program encourages you to engage in critical thought, challenge stereotypes, and contribute to social change. Courses draw on theoretical analysis, research, history, and literary sources to examine gender issues and the experiences of women.
Experiential learning and research
Take your studies further by enrolling in directed studies, where you will complete directed readings and a research project.
The Irving K. Barber School of Arts and Sciences also supports student research through the Undergraduate Research Awards, which allow students to carry out their own projects over the summer months, while other awards provide opportunities to work with professors on their work.
Or, take your studies abroad with the Go Global program and the Exchange and Research Abroad program.
Send details
Life at UBC's Okanagan campus
On UBC's Okanagan campus, you'll gain all the benefits of attending a globally respected university while studying in a close-knit learning community. Modern on-campus residences are close to academic supports, and surrounded by hiking and biking trails, sandy beaches, and vast lakes. Take part in on-campus events, volunteer in the community, or explore the outdoors.
Find out more
Your future
A UBC degree is respected by employers around the globe. Build the foundational skills needed to pursue a career in government departments and agencies, media and publishing, and non-government organizations or services, or to pursue graduate studies.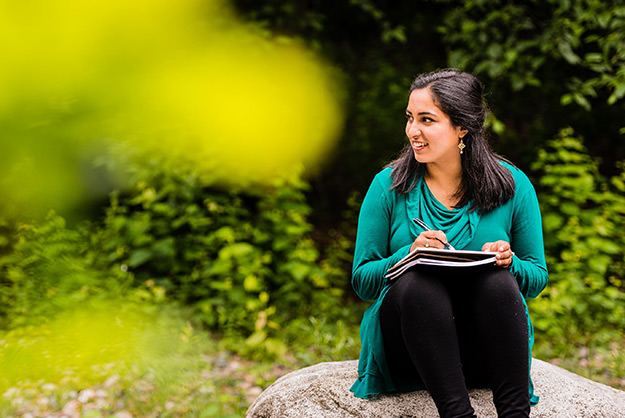 UBC stories

Emmy reflects on her time at UBC and shares two of her favourite and most formative experiences – studying abroad with Go Global, and completing directed-studies projects.

Emmy Chahal, Cultural Studies, Gender and Women's Studies Read the full story
Program requirements
English-language requirements
English is the language of instruction at UBC. All prospective students must demonstrate English-language competency prior to admission. There are numerous ways to meet the English Language Admission Standard.
General admission requirements
Completion of the IB Diploma with competitive scores, including at least three Higher Level courses and additional points for Extended Essay and Theory of Knowledge.
Completion of Standard Level or Higher Level English A at a minimum score of 3, where English is the primary language of instruction. (If you are an international student with a score of less than 3 in IB English A [SL or HL], or you are taking English B [SL or HL], you may be eligible for UBC Vantage One programs.)
Degree-specific requirements:
Arts
No specific courses required beyond those needed for general admission
Related courses
The following subject categories are particularly relevant for this degree. Consider taking courses in these areas in your junior year and senior year.
Language Arts
Mathematics and Computation
Second Languages
Social Studies
Visual and Performing Arts
Visit program website